The Al Mazrah map featured in Call of Duty: Warzone 2 DMZ has various locked spaces and loot caches that you can only access via their specific keys. While all these keys can be found randomly as loot items, you can acquire some by completing Faction Missions in the game.
How to get the key to Crane Control Room in CoD DMZ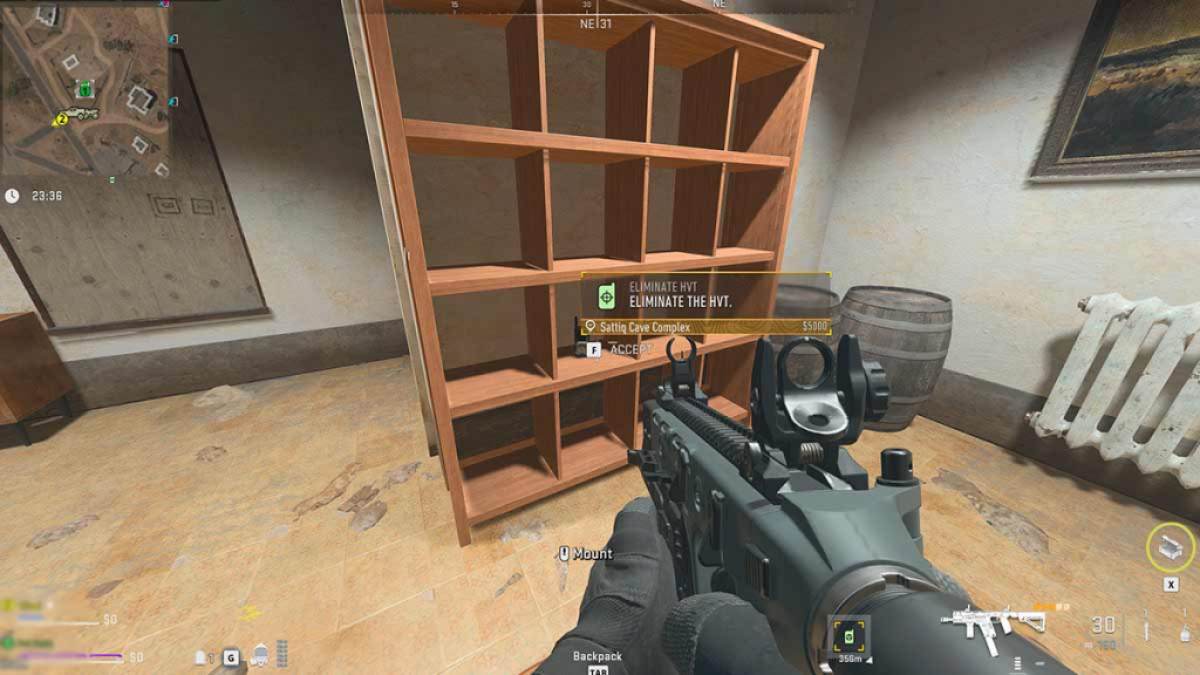 You can get the Crane Control Room key by completing the Quick and Dirty Faction Mission for Black Mous Tier 3. The mission requires you to complete an Eliminate HVT contract in under two minutes. Once you accept the contract, the location of the high-value target is marked on the map, and the two-minute timer starts. Although the HVT is generally pretty close to where you pick up the contract, we recommend acquiring a vehicle beforehand to speed up the process.
At the marked location, you'll see several armored guards protecting the HVT, who is very easy to differentiate from others as he wears a sweatsuit. Focus on eliminating him and confirming the kill by approaching his body before the timer runs out. This will complete the Quick and Dirty mission, and you'll receive the Crane Control Room key directly in your inventory.
Related: How to unlock 'Horde Breaker' Icarus 556 blueprint in Warzone 2 DMZ
Where to find the Crane Control Room in DMZ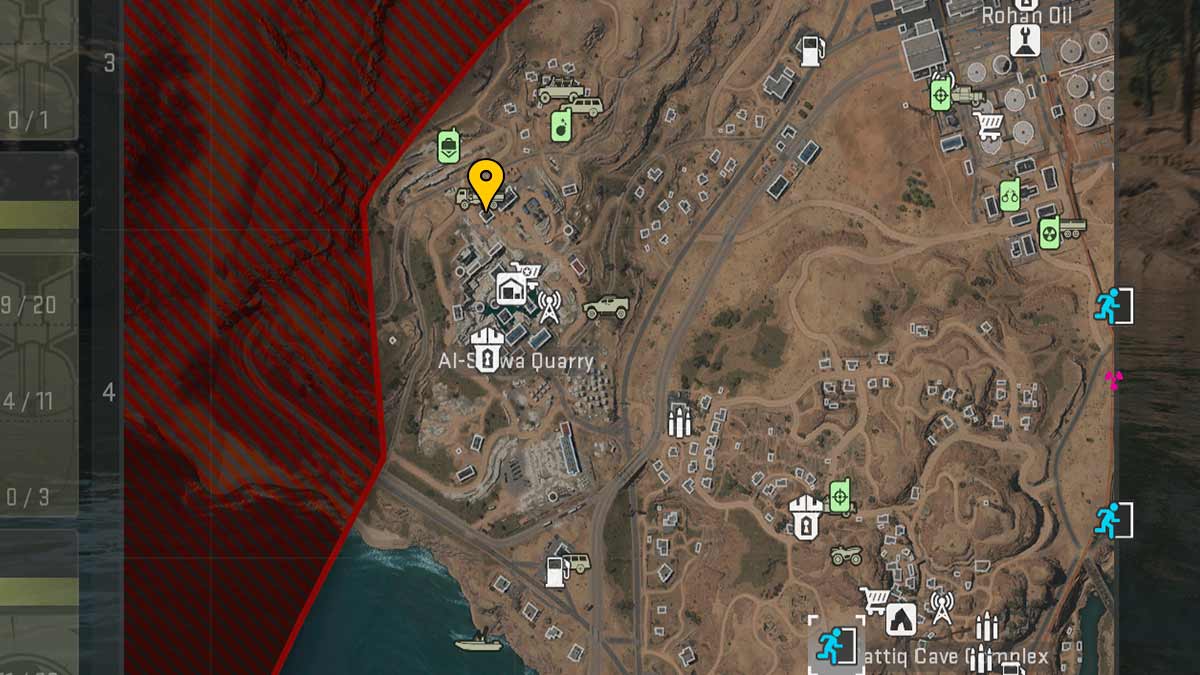 The Crane Control Room is located in Al-Safwa Quarry, a major POI in north-western Al Mazrah by the edge of the map. The exact location of the structure has been marked on the map above. You can unlock the room using its key and access the loot inside, but we recommend saving it for later. That's because one of the White Lotus Tier 3 Missions, Unearthed, requires you to open the Crane Control Room and extract a document from there, which you can only do if you have this key.
Stay tuned to Pro Game Guides for more Call of Duty: Modern Warfare 2 and Warzone 2 content. In the meantime, head over to our article on Best SO-14 loadout and attachments Warzone 2.