Sample Platter is a Tier 2 mission for the Crown Faction in Call of Duty: Warzone 2 DMZ. For this challenge, you need to get nine kills, each with a firearm from a different weapon category in the game.
How to complete the Sample Platter mission in DMZ
Kill an enemy (bot) with nine weapon classes in one deployment.
Here are the 10 different weapon classes available in Modern Warfare 2, Warzone 2, and DMZ:
Assault Rifle (AR)
Submachine Gun (SMG)
Battle Rifle
Light Machine Gun (LMG)
Shotgun
Marksman Rifle
Sniper Rifle
Handgun
Launcher
Melee (doesn't count for this challenge)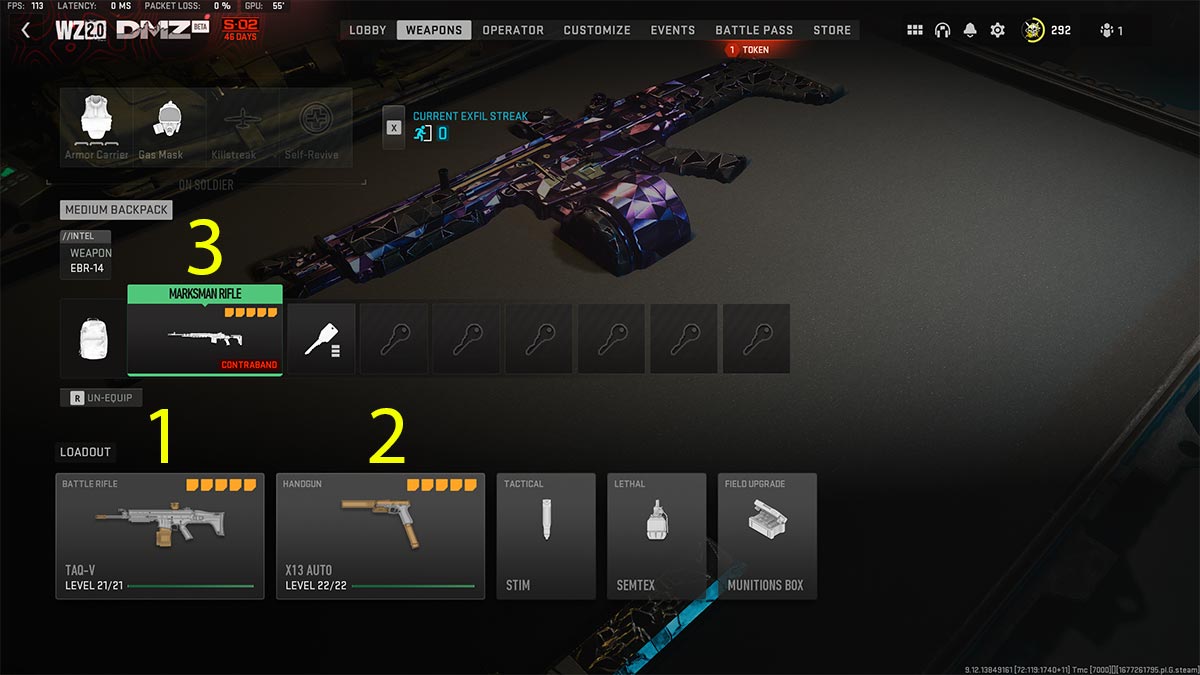 You need to get one enemy kill with a weapon from each of the aforementioned weapon categories. Before attempting this mission, make sure you have at least a medium backpack to carry three guns. If you have two other teammates, this challenge will be way easier as every player can carry three different weapon classes into the DMZ. Completing this challenge solo isn't too tricky either, just make sure that you're bringing weapon categories that aren't readily available. For instance, you can bring any Battle Rifle, Handgun, and Sniper Rifle of your choice.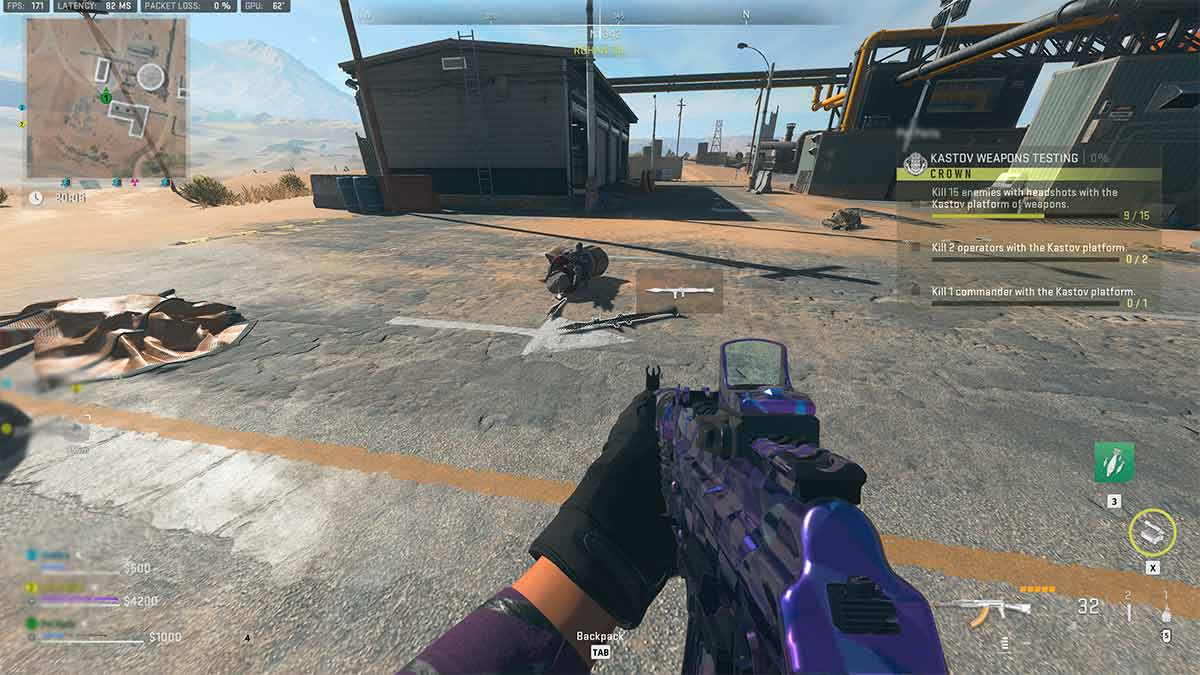 Get at least one kill with each of the weapons that you brought into the DMZ match. Now, swap your not-so-good gun for other weapon classes that you find on bots and in supply crates. AI soldiers generally carry AR, SMG, LMG, and Shotgun, and using them will take your mission progress count to seven. The two weapon classes remaining to use will be Marksman Rifle and Launcher, which you can easily find on specific bots that spawn at every major POI in Al Mazrah. This way, you will easily complete the Sample Platter Crown Faction mission in DMZ and receive the Crane Control Room Key as a reward.
Stay tuned to Pro Game Guides for more Call of Duty: Modern Warfare 2 and Warzone 2 content. In the meantime, head over to our article on Friend Requests Locked in MW2 – How To Fix.