Call of Duty: Warzone 2 DMZ received the brand new Redacted faction alongside the Season 3 update. The faction offers a variety of missions to players that can be completed for various in-game rewards. Here's how to complete Upgraded Arsenal, the first mission for Tier 1 Redacted.
Upgraded Arsenal Mission DMZ
Attach a suppressor onto a weapon at a workbench.

Kill 9 Cartel or AQ soldiers with a suppressed weapon.
Extract with 2 suppressed weapons in one deployment.
How to attach a suppressor onto a weapon at a workbench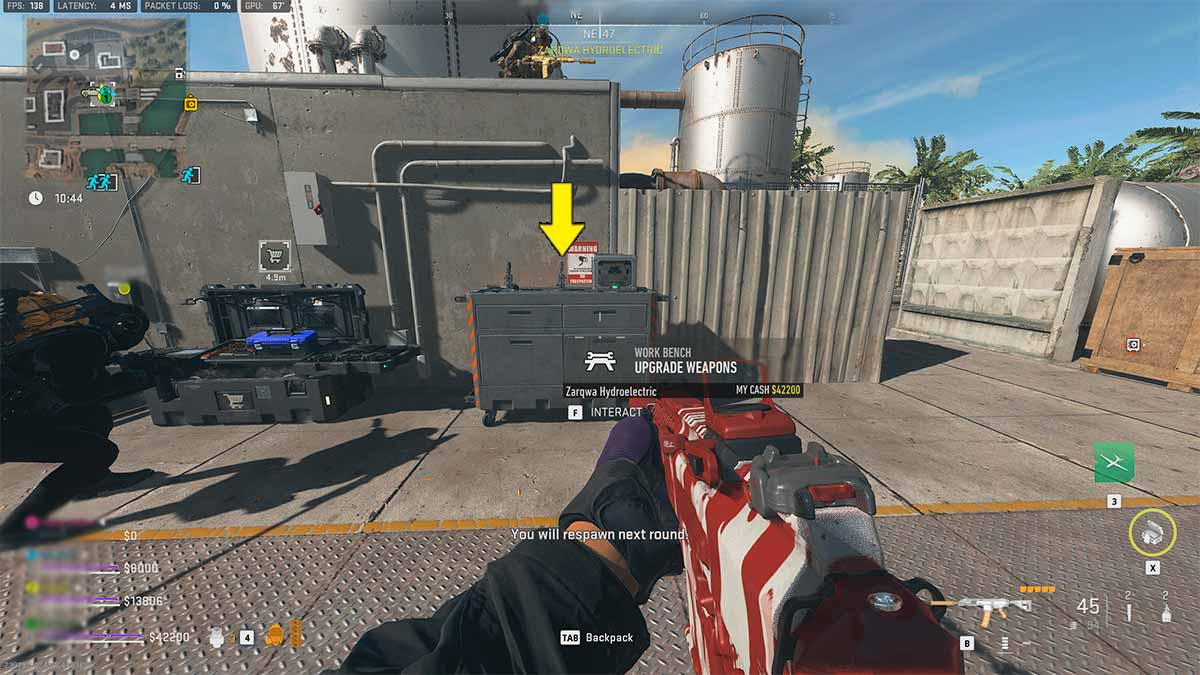 For the first step of the mission, you need to customize your contraband or insured weapon at the workbench. Available at all Buy Stations across the map, these crafting tables allow players to upgrade their weapons for a nominal fee. Interact with a workbench and select the weapon you'd like to customize for this mission.
Move to the muzzle attachment tab and buy any suppressor for $3000, as shown in the third and fourth images. This will attach a suppressor to your weapon, which is the first task for the mission. To identify suppressors from the list of muzzles, look for those with sound suppression as a pro.
Related: How to use the Private Exfil in DMZ
For the second step in the mission, you simply need to take out 9 AI enemies using a suppressed weapon, which need not be the gun you customized at the workbench. As per the mission, you need to kill AQ soldiers, which are regular NPCs that spawn all across Al Mazrah. Alternatively, you can eliminate the newly added Las Almas Cartel members, who spawn only at Hafid Port.
Finally, you need to exfil with two suppressed weapons in your backpack for the third task. You can pick up two random weapons in the DMZ, attach suppressors on them at a workbench, and then extract them. Instead, you can simply deploy with two suppressed weapons in your loadout and extract immediately to complete the Upgraded Arsenal mission.
Stay tuned to Pro Game Guides for more Call of Duty: Modern Warfare 2 and Warzone 2 content. In the meantime, head over to our article on Where to find Tempered Plate Carriers in Warzone 2.