DMZ mode in Call of Duty: Warzone 2 is about survival and exfiltration. The game mode has several loot items, collectibles, and weapons in an A.I. filled environment. You can ensure your survival and strengthen your operator by properly utilizing the Buy Stations present across the map.
How does the Buy Station work in DMZ?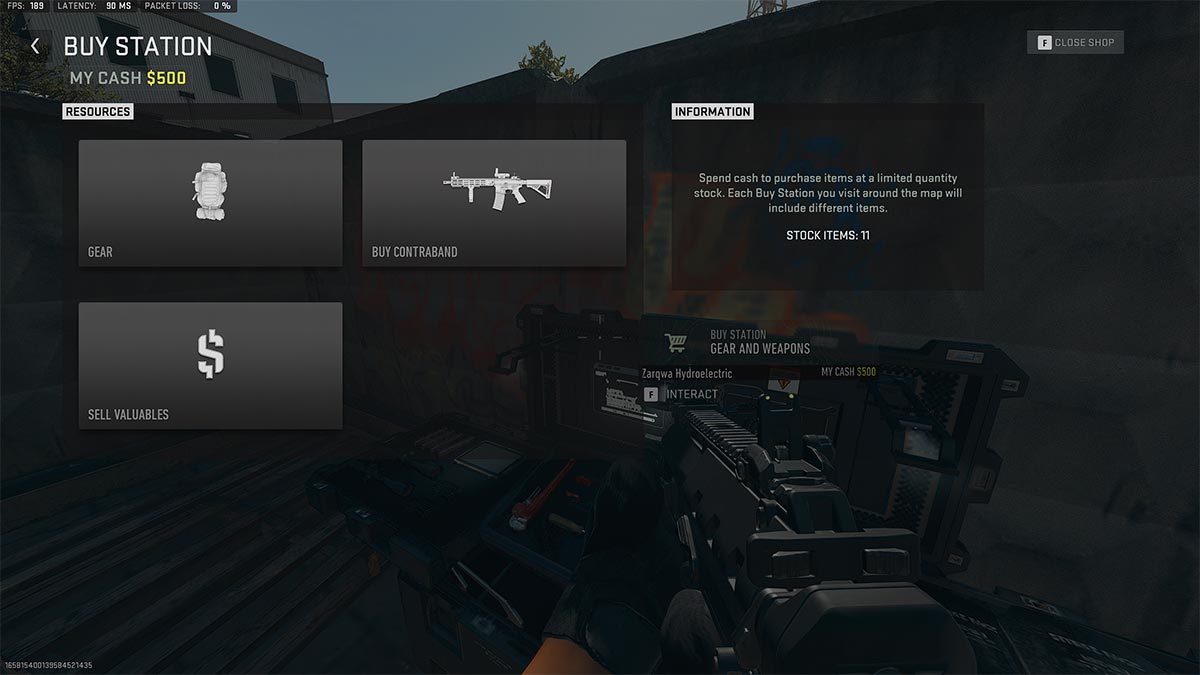 Buy Stations are marked with a shopping cart symbol on the tac map. You can approach a Buy Station and interact with it to open the resources menu, as shown in the image above. Here, you'll see the following three tabs:
Gear: In this menu, you'll find various items that can aid your survival in the DMZ. These contain combat and circle defense items, field upgrades, vehicles, equipment, and killstreaks. While some of these items, like backpacks, are available in limited quantities, others, like armor plates, can be bought infinite times.
Buy Contraband: In this section, you can purchase Contraband Weapons to carry and use in the DMZ. The cost of these weapons varies depending on how many attachments the gun comes kitted with. Furthermore, these weapons are permanently lost if you die in the DMZ.
Sell Valuables: There are two ways to get cash in DMZ: loot cash or sell valuables at the Buy Station to get cash in return. You can keep items like Hard Drives and Comic Books and sell them in this section of the nearest Buy Station. The selling prices of these items vary and are listed while you're picking them up as loot.
Related: How to insure weapons in DMZ
Every gear available in DMZ Buy Stations and their cost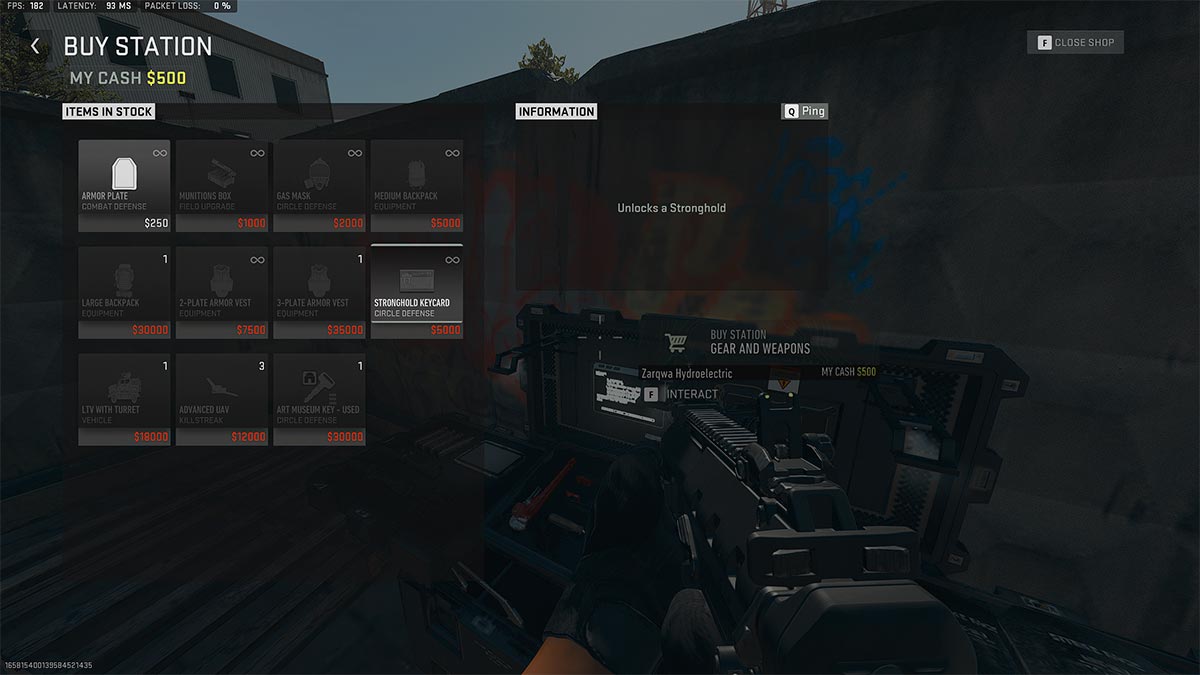 Armor Plate - $250
Munitions Box - $1000
Gas Mask - $2000
Medium Backpack - $5000
Large Backpack - $30000
2-Plate Armor Vest - $7500
3-Plate Armot Vest - $35000
Stronghold Keycard - $5000
LTV with Turret - $18000
Advanced UAV - $12000
Art Museum Key - $30000
Stay tuned to Pro Game Guides for more Call of Duty: Modern Warfare 2 and Warzone 2 content. In the meantime, head over to our article on All items in Modern Warfare 2 FC Stars bundle.