The DMZ mode in Call of Duty: Warzone 2 offers an open world in which players can explore, scavenge for supplies, complete contracts, and finally extract. The exfiltration zone is a hostile world filled with AQ soldiers and some real players whom you have to compete against. Here's how the weapon system works in the DMZ game mode.
What are Contraband Weapons in DMZ?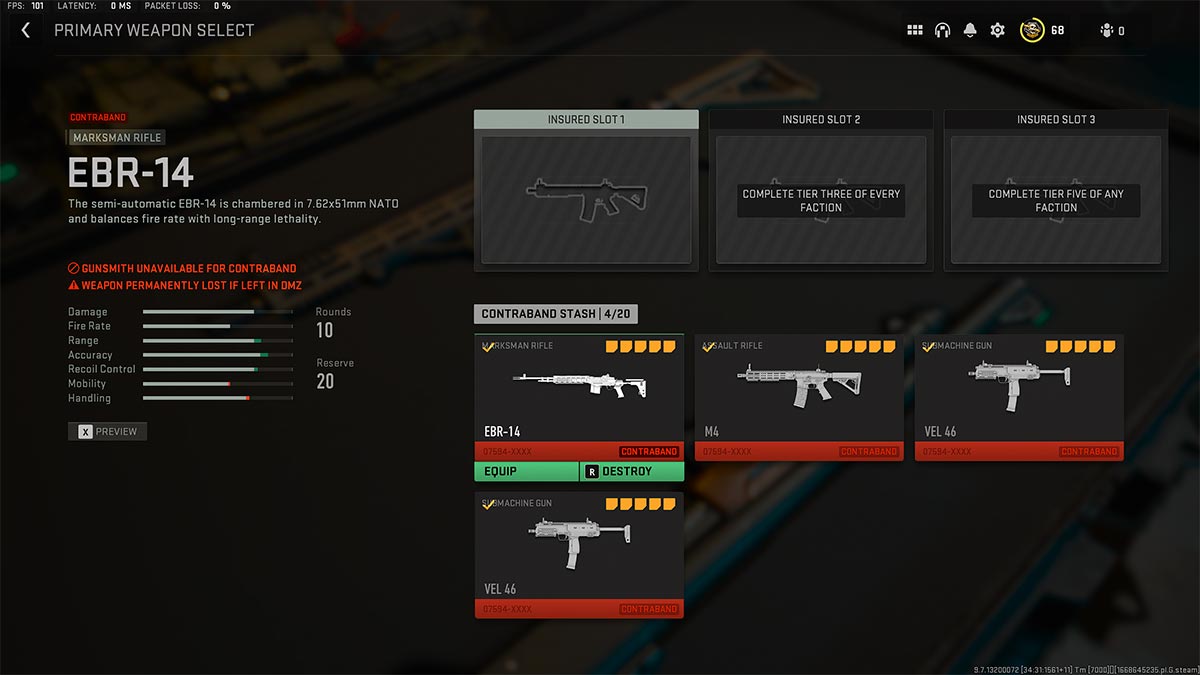 When you first boot up DMZ, you'll have six weapons in your loadout inventory. These Contraband Weapons are pre-equipped with certain attachments and cannot be modified. These weapons are lost permanently if you die in the DMZ. You can add more Contraband Weapons to your stash by collecting them as loot or from A.I. soldiers (bots) and real players and successfully exfilling afterward. Also, note that you can only carry up to two weapons at a time. Furthermore, you can clear out your weapon stash by destroying any Contraband weapon you don't want to keep.
Related: How does looting work in Warzone 2?
What are Weapon Blueprints in DMZ?
Weapon Blueprints are similar to what Call of Duty players are used to playing with in Warzone 2. Unlike Contraband Weapons, Weapon Blueprints are insured and aren't permanently lost in DMZ even if you die. Instead, these will go under a recovery period of two hours after returning back to your inventory. You can speed up the cooldown by dropping back into the DMZ and extracting huge sums of cash. Weapon Blueprints can be customized using the Gunsmith to have your favorite attachments.
Stay tuned to Pro Game Guides for more Call of Duty: Modern Warfare 2 and Warzone 2 content. In the meantime, head over to our article on Best Controller Settings for Warzone 2.