In Call of Duty: Warzone DMZ, the Tier 5 Shadow Company faction missions task you investigate the links between the Konni group and the Cartel. The Truth mission challenges you to kill the Rhinoceros boss in the Koschei Complex and extract his documents that eventually lead you to Vondel.
The Truth DMZ Mission
Kill the Rhino.
Take and extract the documents from the Rhino.
Extract the deal documents from the Cruise Terminal Office in Vondel.
How to Kill the Rhino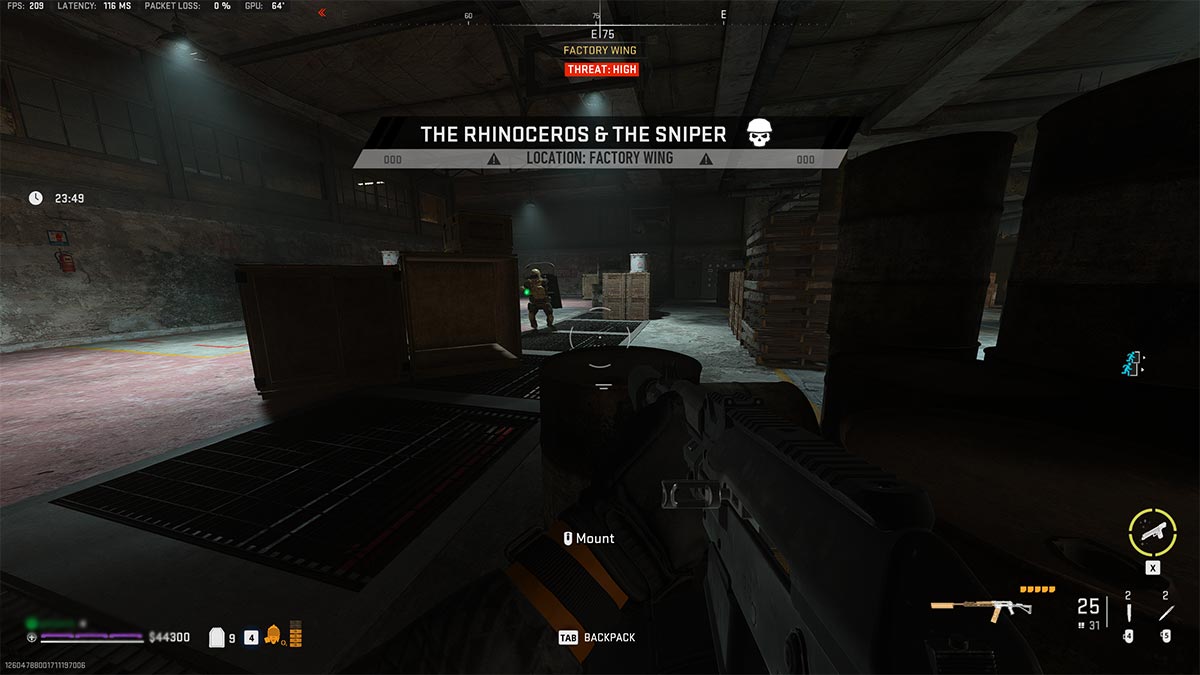 Deploy into Al Mazrah and extract to the Koschei Complex bunker via the entrance of your choice. Make your way to the Chemical Plant section and look for the Factory Admin Key. Use it to access Factory Admin and subsequently, Factory Wing, where you'll find the Rhinoceros and Sniper commanders.
The best way to kill the Rhino is by using the Bomb Drone, which eliminates the boss in one hit. Alternatively, I suggest you bring the KV Broadside Shotgun to take down the target effortlessly. Just make sure to put the Dragon's Breath ammunition and 25 Round Drum magazine on the gun.
How to Take and Extract the Documents from the Rhino
Once the Rhino is dead, search around his body for the Cartel Deal Documents. Pick up the intel and extract from the Koschei Complex to complete the second task in The Truth mission. You can use the common exfil elevator in the Chemical Plant, or use the L2 Restricted Zone for a safer extraction.
How to Extract the Deal Documents from the Cruise Terminal Office in Vondel
For the final objective, you need to deploy into Vondel with two keys to access the documents required: Cruise Terminal Key and Cruise Terminal Office Key. These keys can be acquired by killing HVTs and looting around the map. Or, you can simply bring a Skeleton Key with two uses left to unlock the doors. After deploying to Vondel, go to the Cruise Terminal building to the south.
Unlock the door to the far west of the building (first image) and enter the Cruise Terminal. Once inside, you'll see a yellow door next to the security checkpoint (second image). This is the Cruise Terminal Office inside which you'll find the Konni Dead Documents sitting on a table. Grab the documents and exfil to complete The Truth mission.
Stay tuned to Pro Game Guides for more Call of Duty: Modern Warfare 2 and Warzone 2 content. In the meantime, head over to our article on DMZ Self-Revive Box – How they work and where to find one.