In Call of Duty Modern Warfare 2, players unlock various attachments by leveling up weapons and progressing in platforms. The new Gunsmith has various customization options that players can explore, where you can share various attachments between weapon platforms. There is a Weapon Tuning feature that allows you to customize attachments further. Here's how Gunsmith Weapon Tuning works in Modern Warfare 2.
How to unlock Weapon Tuning in Modern Warfare 2?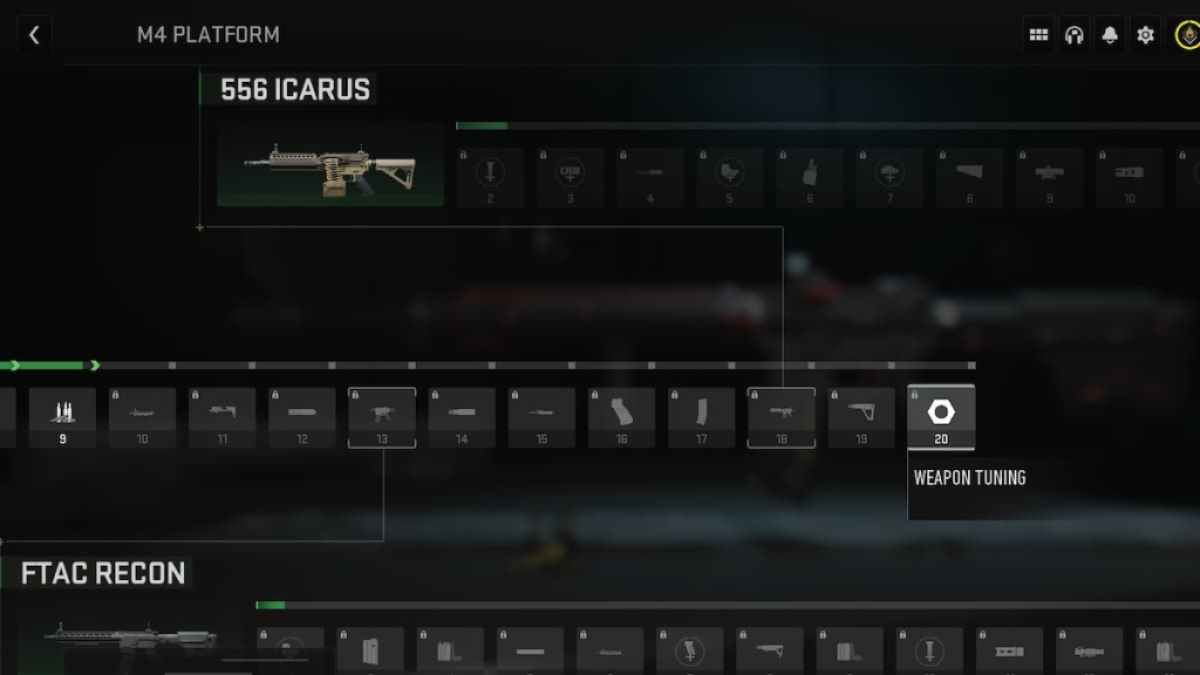 The Weapon Tuning feature is unlocked once you progress and reach the maximum level with a gun. For instance, leveling up the M4 Assault Rifle to level 20 unlocks Weapon Tuning feature for this weapon. You'll see a Tune button beside equipped tunable attachments. Click on the Tune button to enter the Tuning Menu. In this menu, players will see two unique sliders and a graph showing that specific attachment's stats. These two sliders feature opposing attributes at either end. You can increase or decrease these attributes to determine the peak performance for that specific attachment.
Related: How to turn off Crossplay MW2
Consider a Barrel attachment with sliders for weight and length. Changing the weight slider will affect Movement Speed and Recoil, while adjusting the length affects Damage Range and ADS timing. This new feature in Modern Warfare 2 allows a whole new level of customization, where you can fine-tune attachments to build the best class. As stated by the developers, Weapon Tuning is the end-game level of gun customization in MW2. We recommend players focus on unlocking all the attachments for a weapon first, as this will help you get Weapon Tuning for that gun. Weapon Tuning is highly experimental, and players need to keep tweaking the attachments to see which one performs best.
Interested in other helpful Modern Warfare 2 Multiplayer guides and want to read more? Check out Is there Hardcore in MW2 Multiplayer? on Pro Game Guides!