Call of Duty Modern Warfare 2 has continued the CoD franchise's run of massively popular FPS titles. It's a fantastic shooter that lives up to its reputation relying on just that—the shooting—to deliver satisfaction. And if you want top-level bang (ho ho) for your buck, you want the game's best weapons, such as the much-coveted M13B Assault Rifle. To get it, you're going to have to take down a particular NPC. Below, we discuss how to do just that, explaining how to find and defeat the Chemist in Warzone 2 DMZ 2.0.
Where is the Chemist in DMZ Warzone 2?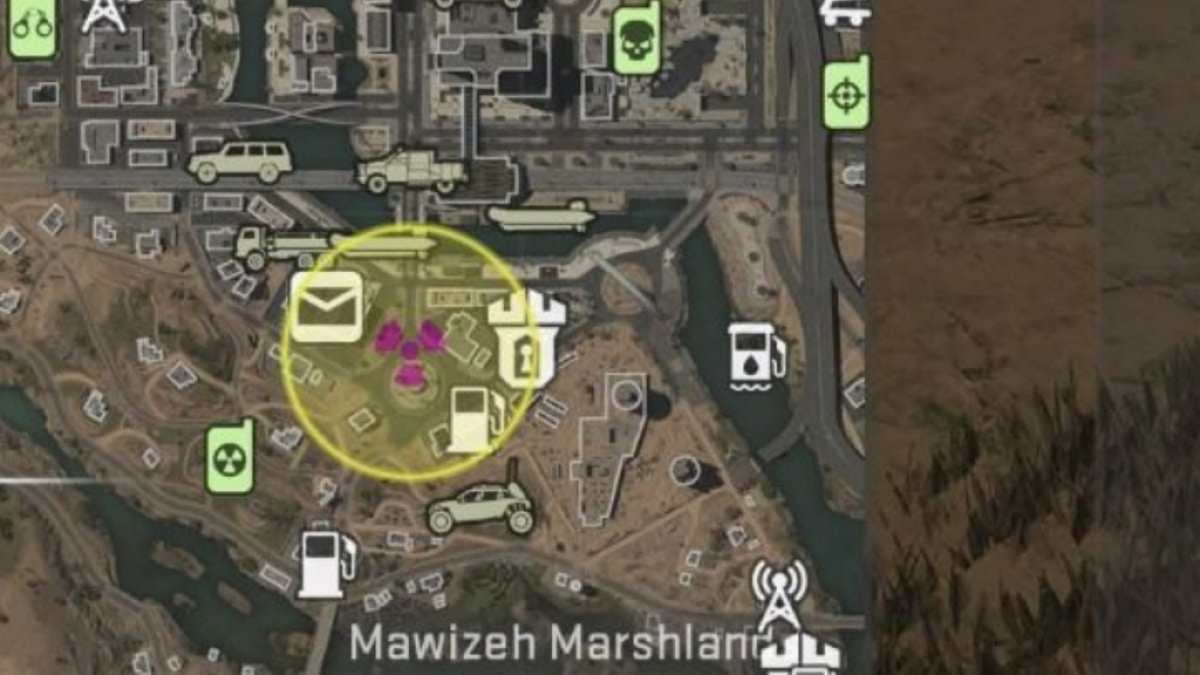 Finding the area the Chemist is in is relatively straightforward, as when you enter the DMZ map, you'll see a large radiation zone marked with a yellow circular area with a radiation icon in the middle. Simply work your way to this part of the map in any way you see fit, bearing in mind you'll need to be prepared for the telegraphed radiation. So, you'll want a Gas Mask (2k from the Buy Station, or container loot) and/or Radiation Blockers (medicine cabinet or first aid kit loot). Once you arrive, the Chemist could be anywhere in the area, including inside a building.
Related: The Trinity DMZ Mission Guide
On the plus side, the yellow hazmat suit will give your target away. A UAV will also give you a distinct advantage. Once found, a good squad (or excellent solo player) should have no trouble taking the Chemist down. The enemy AI is pretty solid, and the Chemist has more health than a standard mob. But there is no particular best strategy, as there is no guarantee where you'll find your target. Just pump out headshots, and do as much DPS as possible with as many folks as possible (from safe cover) to take him down quickly. Once defeated, loot to become the proud owner of one of the best assault rifles you can currently find in Warzone 2.
Looking for more Warzone 2 DMZ guides? We have loads more content, including Decryption DMZ Mission Guide, and Delivery Problem DMZ Mission Guide, right here at Pro Game Guides!