After the Season 3 update, players can finally experience the classic Plunder mode in Call of Duty: Warzone 2. You can compete against other teams for cash in this respawn-enabled game mode, or you can play it to easily level up your weapons just like me. Regardless, you can unlock nine secret cosmetic rewards in Plunder, the challenges for which aren't listed anywhere.
All Warzone 2 Plunder Rewards and Unlock Challenges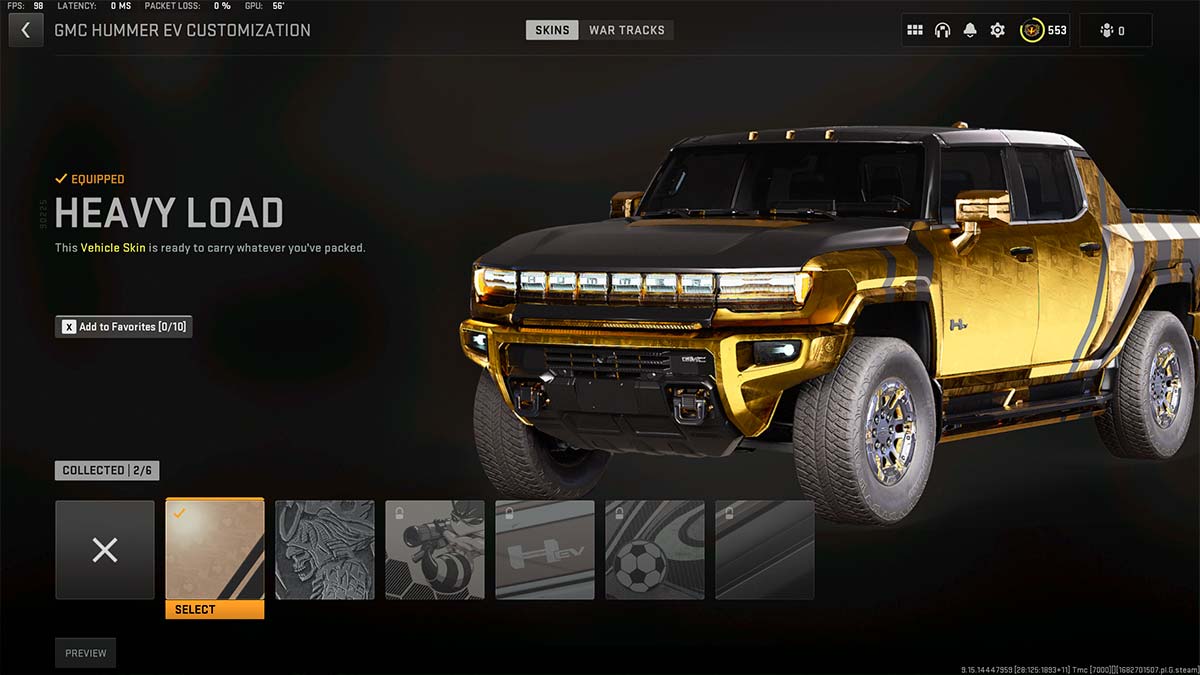 Since the unlock challenges for the secret Plunder rewards are neither provided in the patch notes nor the game, I haven't unlocked all the rewards yet. That said, I have received five rewards in my inventory that I can share with you and give you their unlock criteria so that you can get them for yourself by playing Plunder.
Heavy Load vehicle skin for the GMC Hummer EV: Get it by completing one match of Plunder.
24 CT sticker: I unlocked it after my first Plunder match but have no idea of its an unlock challenge. It can be a kill or match completion challenge.
Windfall sticker: Once again, I received it automatically after my first match of Plunder. It can also be a kill or match completion challenge.
Pawn Broker calling card: Get it by selling 10 valuables at a Buy Station in Plunder. Valuables are items that appear as loot and can be sold at shops for cash, just like DMZ.
Robber Baron calling card: Get it by purchasing a Life Insurance from a Buy Station in Plunder. This upgrade costs $40,000 and is available at all shops on the map. Just so you know, I had to buy this item more than once to receive this calling card.
Related: How to Recruit a Friend in Warzone 2
These are five known rewards that you can unlock in Plunder right now by completing some simple tasks. There are four more hidden unlockables, which we'll add to the list as we acquire them. These include more calling cards and emblems. Once you've unlocked the rewards, you can equip them from the main menu in Warzone 2:
Vehicle Skin: Customize > Vehicles > GMC Hummer EV > Skins

Stickers: Weapons > Custom Loadout > Select your gun > Customize > Sticker 1/2/3
Calling Cards: Customize > Calling Card > Standard
Stay tuned to Pro Game Guides for more Call of Duty: Modern Warfare 2 and Warzone 2 content. In the meantime, head to our All Dumpster Dead Drops in DMZ – Trash Can Locations article.