The Season 1: Reloaded update brought several changes in Call of Duty Modern Warfare 2 and Warzone 2, and one of them includes the Exfil Streak in DMZ. Randomized perks have been added to this game mode, and you can get them in a match by progressing in the Exfil Streak. Here's how to quickly increase Exfil Streak in Warzone 2 DMZ.
How to complete Exfil Streak quickly in Warzone 2 DMZ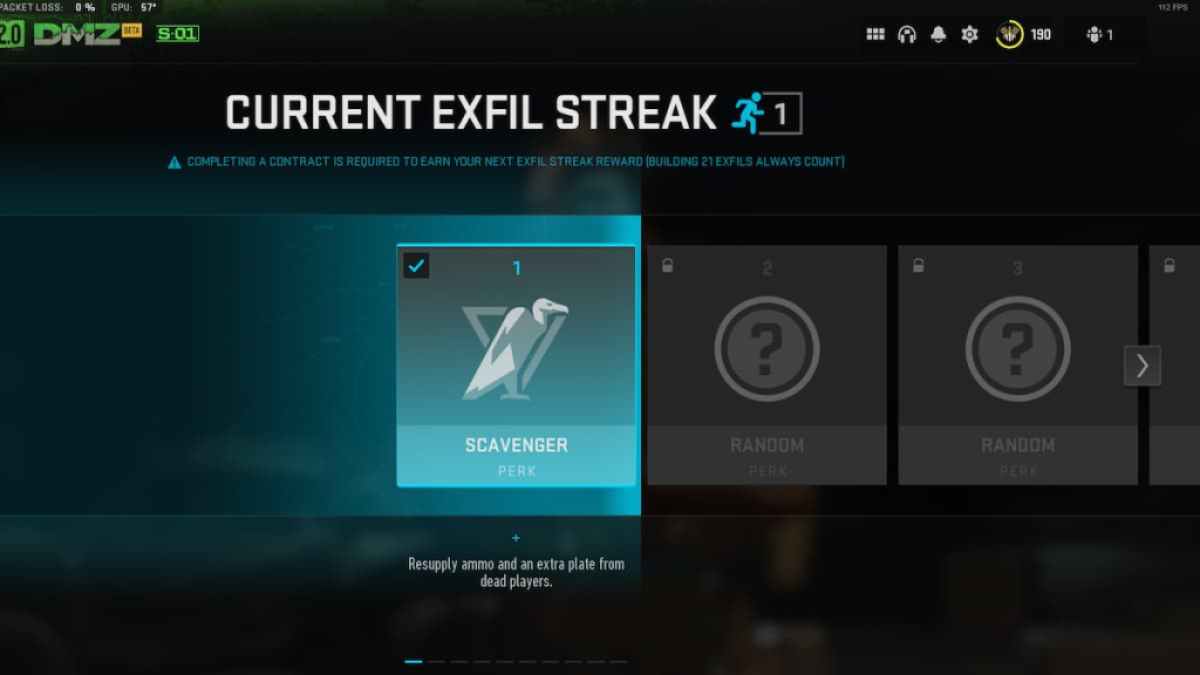 The Exfil Streak can be checked from the main lobby screen in Warzone 2 DMZ. To increase and complete the Exfil Streak, you must complete one contract in every match before calling in for the extraction chopper. Simply spawning and heading to the exfil point to extract will not work, as the streak will remain unchanged. There are 10 tiers of Exfil Streak rewards, each having one random perk. To unlock every tier, you must extract successfully from the map, and repeat this in consecutive matches.
We recommend players focus on completing easier contracts like Rescue Hostage and Secure Intel. The Rescue Hostage contract is the best option to quickly earn all 10 tiers of Exfil Streak, as it calls down an exfil chopper as soon as the mission is complete. Check your tactical map for Rescue Hostage contract, visit the location, and save the hostage successfully to complete the contract.
After starting a match, make sure to finish at least one contract to earn the Exfil Streak reward for the next infiltration. Remember, extracting from Building 21 will also count in the Exfil Streak. Although these Perks are randomized, Exfil Streak is a massive change in Warzone 2 DMZ.
Wondering how to save custom class setups in Warzone 2, check out How to build and save custom blueprints in MW2 and Warzone 2 on Pro Game Guides.