Faction Missions and contracts in Call of Duty: Warzone DMZ are there to keep players engaged in the game. The Hero Run mission for Tier 4 White Lotus Faction requires you to complete three Rescue Hostage contracts in under two minutes. Here's the fastest and most efficient way to complete this contract.
Hero Run DMZ Mission Guide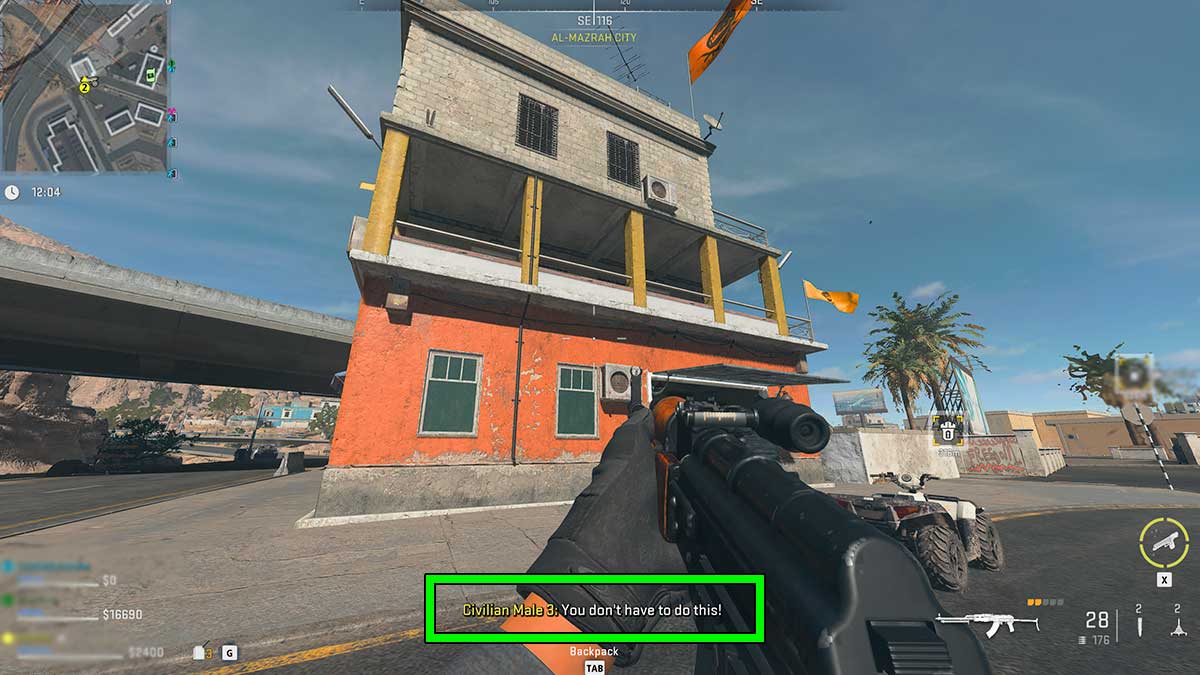 Firstly, open your tac map and ping a Rescue Hostage contract near you. The contract is marked with a green radio icon with handcuffs on it. Secure a vehicle, preferably a Chop Top, and reach the location of the pinged contract. Don't pick up the contract yet, as there's one more thing you need to do before beginning the rescue mission.
Look around the area for any locked building with Al-Qatala (AQ) flags on it. These buildings look similar to Strongholds and are restricted to the nearest Rescue Hostage contract. When near the building, you'll hear a civilian's voicelines and subtitles if you have them on (see the image above). This confirms that the building is reserved for a Rescue Hostage contract. Kill as many enemies as you can through windows and openings in the locked building, and also use Drill Charge lethals.
Related: How to clear Strongholds in under 15 seconds in Warzone 2 DMZ
Now, ask one of your teammates to head back to the marked Rescue Hostage contract and accept it. Breach the building and quickly clear it out of any hostiles while searching for the hostage. Defuse the bomb on the hostage and carry him to the vehicle while your teammates cover you. There's no need to engage any bots that aren't in your way. Hop in the back of the Chop Top with the hostage and ask your teammate to drive straight to the rescue helicopter. Place the hostage inside the chopper and let it leave. You can also stay inside the bird and exfil if you want.
Stay tuned to Pro Game Guides for more Call of Duty: Modern Warfare 2 and Warzone 2 content. In the meantime, head over to our article on Where to find Toothpaste, Purified Water, and Canned Food in Warzon 2 DMZ.