In Call of Duty: Warzone DMZ, Strongolds are buildings that can be secured from enemy control for some good loot. These structures are locked by default and can only be opened via a Stronghold Keycard. Interestingly, a Tier 4 White Lotus Faction Mission, Cover No Concealment, tasks you to snapshot and kill a certain number of enemies in locked Strongholds.
Cover No Concealment DMZ Mission Guide
The mission has the following two tasks:
Snapshot eight enemies in locked Strongholds using a Snapshot Grenade.
Kill 20 enemies in locked Strongholds.
How to snapshot enemies in locked Strongholds in DMZ
To snapshot enemies in a locked Stronghold, you'll need to use the Snapshot Grenade tactical. You can equip this item in your DMZ loadout from the game's main menu screen. After approaching a Stronghold, first make sure that it hasn't been unlocked yet. Then, throw Snapshot Grenades close to the outer walls of the building. You can also throw the tactical inside the Stronghold through an open window, if there are any. This is a more effective way as you can snapshot more AQ Soldiers.
Related: How to execute AQ Soldiers wielding Riot Shields in Warzone 2 DMZ
How to kill enemies in locked Strongholds in DMZ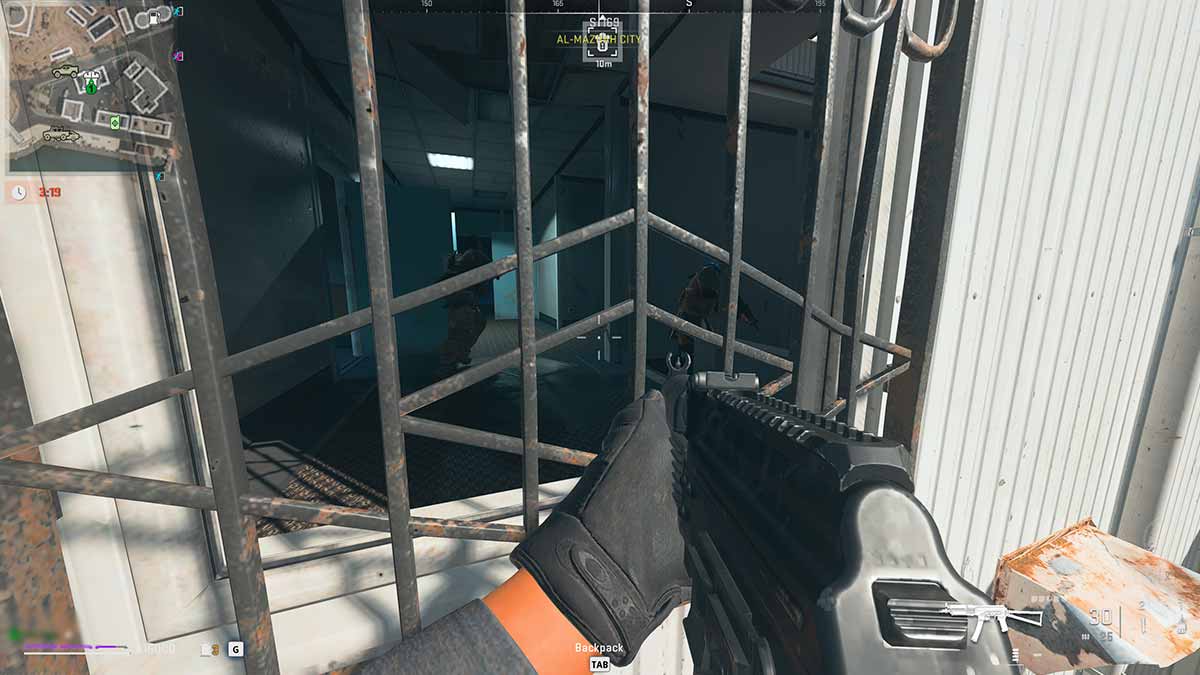 Now that you've scanned the enemies in the locked Stronghold, you can proceed to eliminate them. Most strongholds have a few windows that you can see through (see the image above). Utilize your surroundings and position yourself to get a view inside the locked Stronghold. You can then shoot through these windows and kill any visible bots. You can also throw the Drill Charge lethal on the outer wall where you think the enemy could be. Sometimes, the Cover No Concealment mission doesn't track progress properly. If this happens, just move on to the next Stronghold or reattempt the challenge in a different DMZ match.
Stay tuned to Pro Game Guides for more Call of Duty: Modern Warfare 2 and Warzone 2 content. In the meantime, head over to our article on How to kill a Commander in Warzone 2 DMZ.