Custom loadouts and the Gunsmith system are two of the many defining features of Call of Duty: Warzone 2. A similar yet limited-approach loadout design has been implemented to the new DMZ mode. Here's everything you can equip in your DMZ loadout before infiltrating Al Mazrah.
How to customize your Loadout in DMZ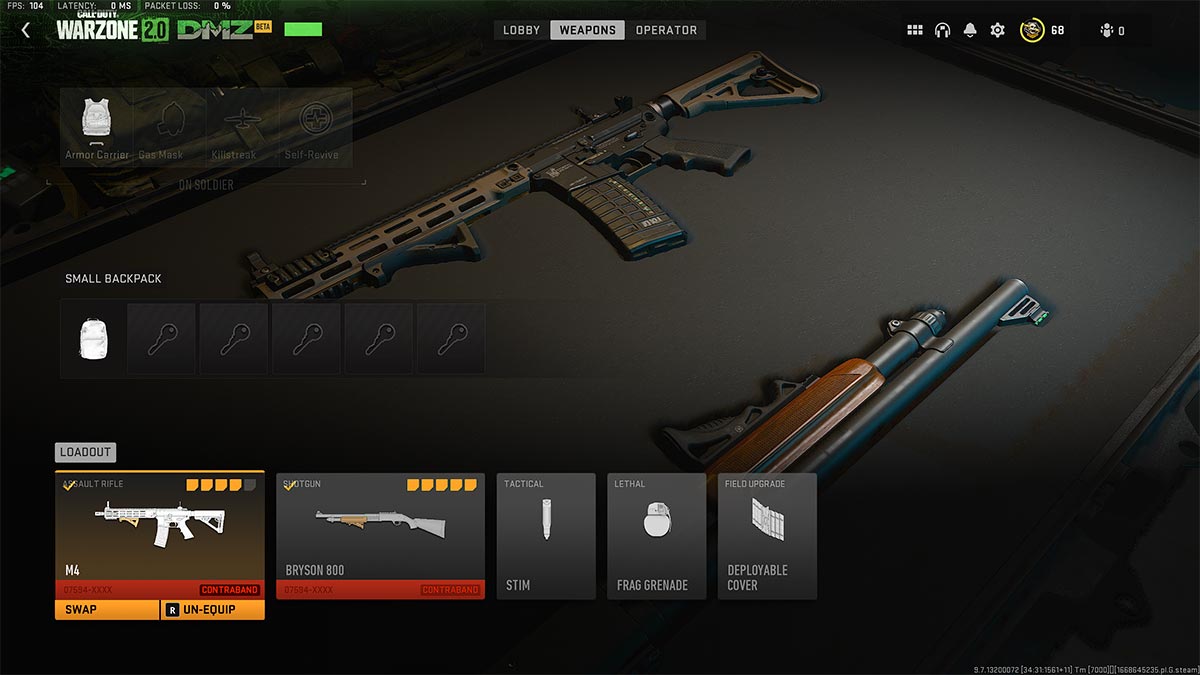 Your DMZ loadout consists of five slots in which you can carry up to two weapons, two tactical equipment, two lethal equipment, and a field upgrade. Besides the loadout, your inventory also consists of a small backpack and a single-plate armor carrier. These two gears can be upgraded in the DMZ by looting and equipping higher-tier variants of the same gear. For instance, you can equip a large backpack with more empty slots and a double-plate armor carrier with two armor plate slots.
You can choose to carry whatever gear you carry from the items available in the DMZ stash. For the weapons, you can choose to select from a stash of Contraband Weapons that will be permanently lost if you die. Alternatively, you can choose Weapon Blueprints that are insured and can be customized. You'll get a prompt showcasing your loadout before you drop into a match. You can customize your loadout from there or directly from the main menu screen.
Related: What are Contraband Weapons and Weapon Blueprints in DMZ?
All Equipment available in DMZ
You can pick one item from each of the following categories in your DMZ loadout:
Tactical

Flash Grenade
Shock Stick
Smoke Grenade
Stun Grenade
Decoy Grenade
Spotter Scope
Heartbeat Sensor
Snapshot Grenade
Tear Gas

Lethal

Frag Grenade
Proximity Mine
Drill Charge
Molotov Cocktail
Semtex
C4
Claymore
Thermite
Throwing Knife

Field Upgrade

Tactical Camera
Inflatable Decoy
DDoS
Deployable Cover
Trophy System
Dead Silence
Munitions Box
Battle Rage
Recon Drone
Stay tuned to Pro Game Guides for more Call of Duty: Modern Warfare 2 and Warzone 2 content. In the meantime, head over to our article on How to fix slow download speed on Battle.Net.