What makes Call of Duty: Warzone stand out from its competitor Battle Royale games are its effortless redeploy and loadout mechanics. The game's main objective is essentially to be the last team standing, while utilizing various techniques to get yourself and teammates back into the fight.
Redeploying in Warzone means that players can get back into the match even after they are dead. This cuts the boredom of eliminated players and makes the game more enjoyable for everyone by keeping a healthy player count until the endgame.
Related: Best Equipment and Throwables in Call of Duty: Warzone Pacific
How to Redeploy in Warzone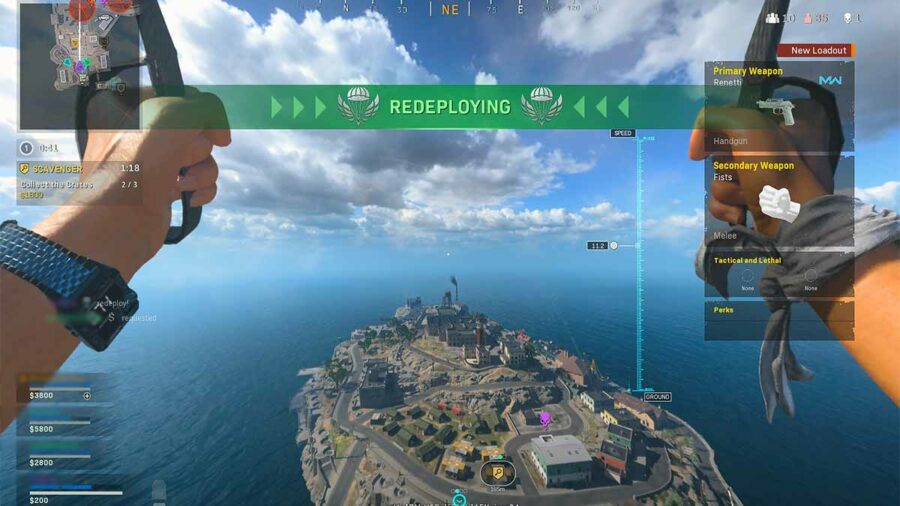 After elimination, you can redeploy in Warzone's regular BR modes via the following methods:
Gulag: This innovational mechanic lets fallen players fight in a 1v1 battle in a small, secluded arena. Whoever wins the fight gets redeployed back to the match, and the loser returns as a spectator. Players are taken to the Gulag only after their first death. Also, the Gulag closes when the match nears its end.
Buy Stations: Used to purchase several different items such as Killstreaks, Field Upgrades, and Loadout Drops, Buy Stations also allow you to buy back your fallen teammates for $4000 cash. As long as your last living team member has access to the required cash and a Buy Station, they can redeploy you. During an in-game event, Fire Sale, you can buy teammates for free.
Jailbreak: This is another random in-game event in a Warzone match. During Jailbreak, all operators, including those spectating and in the gulag, are redeployed back to the fight. Even if your whole squad is dead and you're spectating an enemy team, you can redeploy.
Certain game modes other than regular Battle Royale also allow you to redeploy. For instance, you can redeploy in Plunder or Blood Money game modes until the match ends. The most popular mode recently, Resurgence, which mostly takes place in Rebirth Island, also lets you redeploy up to a certain period, as long as at least one of your teammates is alive.
Stay tuned to Pro Game Guides for more Call of Duty content. In the meantime, head over to our article on – How to get CDL Team Packs in Call of Duty: Vanguard and Warzone.