Diablo IV doesn't carry over the weapon-switching mechanic from Diablo 3, at least in the beta period, leaving many players wondering how they access their other arm. Not all is lost, though - there is a way. Here's how to swap weapons in Diablo 4.
How to swap weapons quickly in Diablo 4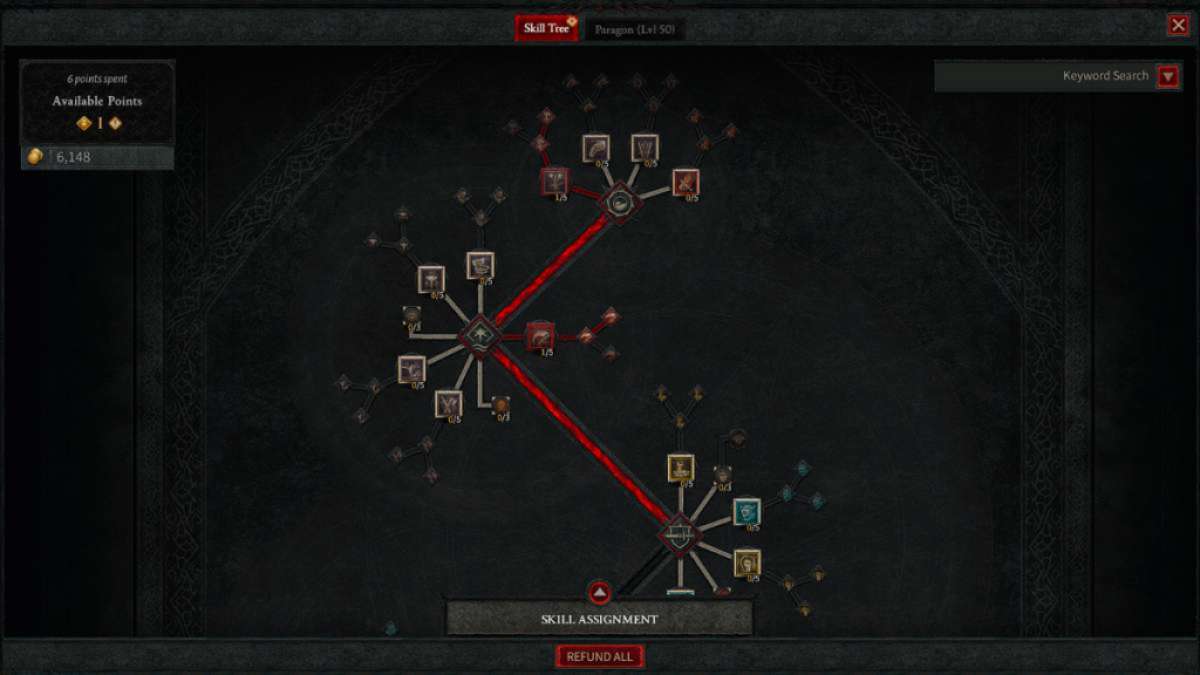 Weapons are tied to Skills in Diablo IV, meaning you need to switch out a Skill to change your equipped weapon. For example, if you're playing Rogue and want to swap to a ranged weapon, you'll need to use a ranged Skill, and if you're a Barbarian and want to switch from slash to blunt damage, equip a blunt damage Skill.
Some Skills allow you to manually select which weapon is tied to it. To do so, go to the Abilities menu, then click on Skill Assignment. You'll see your Skills here, both ones you have locked and unlocked; go ahead and select the Skill you want to change the weapon for by cycling through.
Unfortunately, this is the only way to swap weapons in Diablo 4, for now, at least. There's no pressing a button and switching weapons here - the only way is via Skills and the all-important Abilities menu. Whether Blizzard will change this remains to be seen, but we'll update you if they do once the full release of Diablo IV comes around on June 6, 2023.
For more information on Diablo 4, check out Is Diablo 4 an MMO? here on Pro Game Guides.