Disney Dreamlight Valley requires online connectivity for things like crossplay and the Star Path. Unfortunately, you can sometimes run into some connectivity issues. If you do, here's some steps you can take that can help fix the problem Disney Dreamlight Valley connectivity issues.
Related: Are Disney Dreamlight Valley servers down? How to check
How to fix connectivity issues in Disney Dreamlight Valley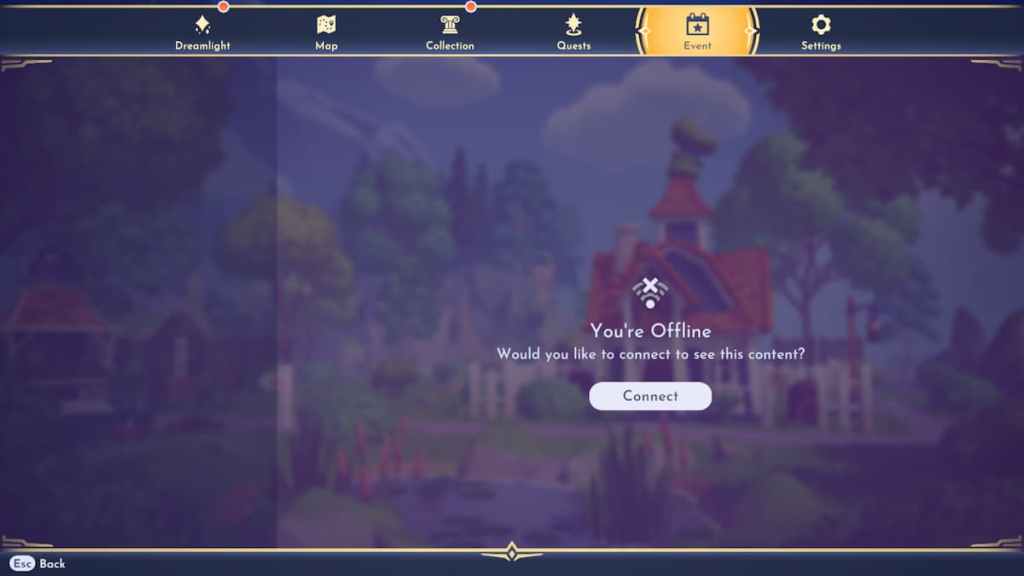 The first step is to check your wireless internet connection on whatever device you play on. If you are not connected to the internet, reconnect on your device, then try and reconnect to Disney Dreamlight Valley Servers from the Event menu as shown above.
If your device is connected to the internet, but is unable to connect to Disney Dreamlight Valley Servers, there may be high volume issues due to a new patch releasing, ect. Unfortunately, there's not much you can do to correct this issue other than wait. You can try restarting the game, but be aware that you will not be able to update your cloud save if the game can't connect to game servers. You can play in offline mode on the same device, but you can't play on different devices until you reconnect to game servers.
Looking for more help in Disney Dreamlight Valley? Check out How to make Root Beer in Disney Dreamlight Valley and All Critters' Favorite Foods and How to approach them in Disney Dreamlight Valley here at Pro Game Guides.