Since the Well Fed bonus grants you extra abilities in Disney Dreamlight Valley, you may wonder how to best take advantage of it. The only way to obtain the Well Fed bonus is to eat Energy Restoring dishes (not just food items!) to overfill your Energy meter, making it turn yellow. Some dishes in the game are better used for extra energy than others, while others are easier to cook. Here are our picks for the easiest Energy Restoring Dishes in Disney Dreamlight Valley.
Best Disney Dreamlight Valley Energy Restoring Dishes
Our favorite recipes for Energy Restoration in Disney Dreamlight Valley restore at least 2,000+ energy points and have ingredients that are easy to obtain.
Berry Salad or Fruit Salad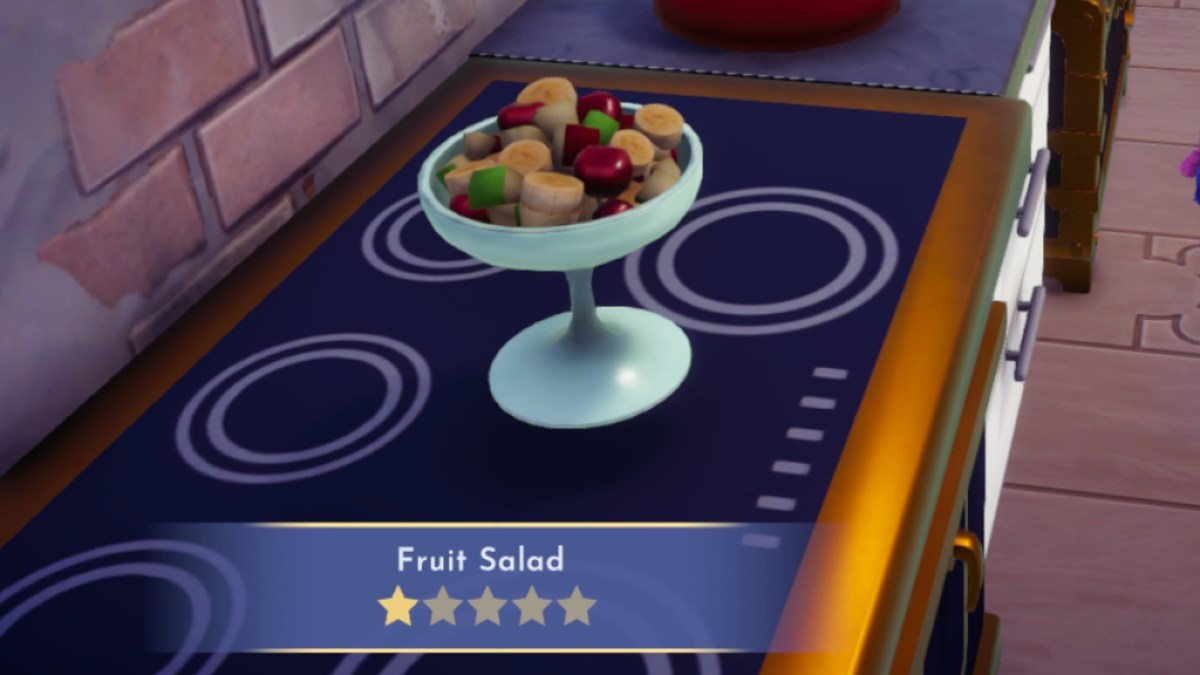 While it is a simple recipe, Fruit Salad can become an Energy behemoth if made correctly. To make it only requires one piece of fruit, but if you use five Gooseberries, you'll end up with a Fruit Salad that restores 3,410 Energy at a time. Gooseberries can be easily farmed in the Forgotten Lands and the Frosted Heights Biomes.
You can make the Berry Salad Recipe if you want a dish that still boosts your energy but uses fewer rare berries. It only requires one Gooseberry, one Raspberry, and one Blueberry. With just those three berries, the dish restores 2,210 Energy. You can also add extra berries for a boosted effect, too.
Soufflé
While you'll have to purchase all of the ingredients, Soufflé is a recipe that can be cheesed in Disney Dreamlight Valley because the dish sells for a higher price than the cost of the ingredients. You'll need to purchase Cheese, Eggs, Milk, and Butter from Remy's pantry, then turn right around and cook them into a Soufflé. If you don't want to use this dish as a money maker, each one will restore 2,386 Energy when consumed.
Related: How to complete Poor Unfortunate Prince in Disney Dreamlight Valley
Bouillabaisse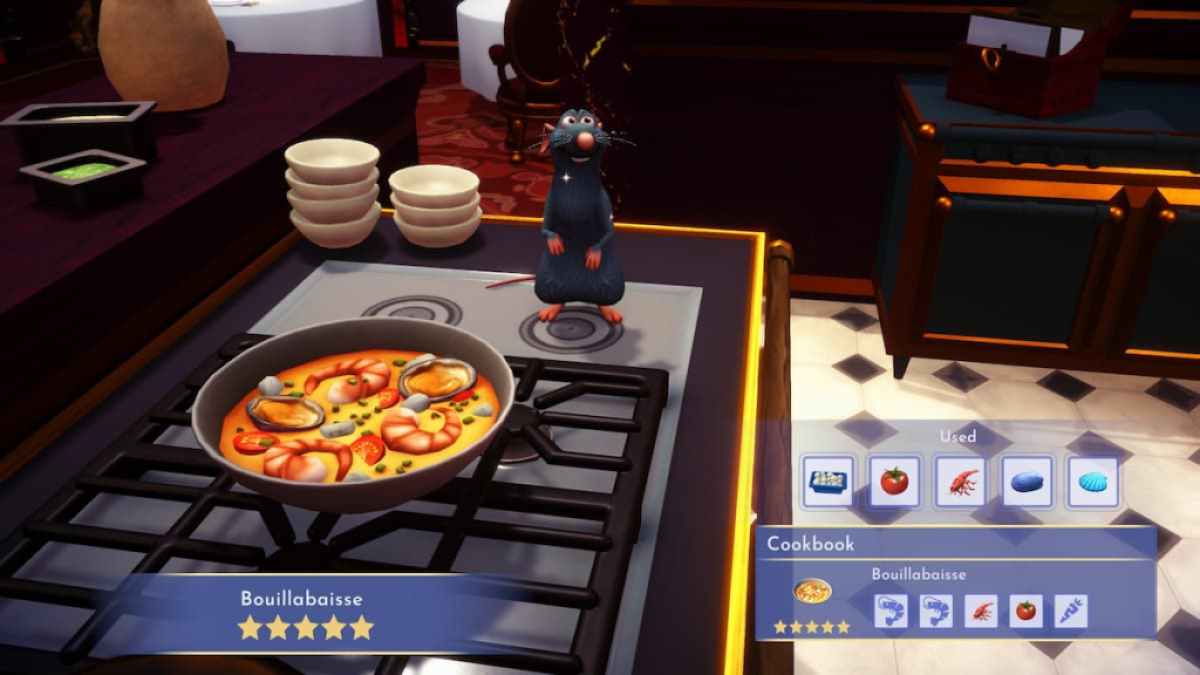 Bouillabaisse is considered one of the easiest five-star dishes to cook because you can use basic ingredients for cooking it, so long as you include one shrimp and one tomato, both found in an early game Biome, Dazzle Beach. Even using the lowest rarity ingredients, Bouillabaisse will always restore no less than 2,114 Energy points. It will restore even more if you use ingredients found in later game Biomes.
Lemon Garlic Swordfish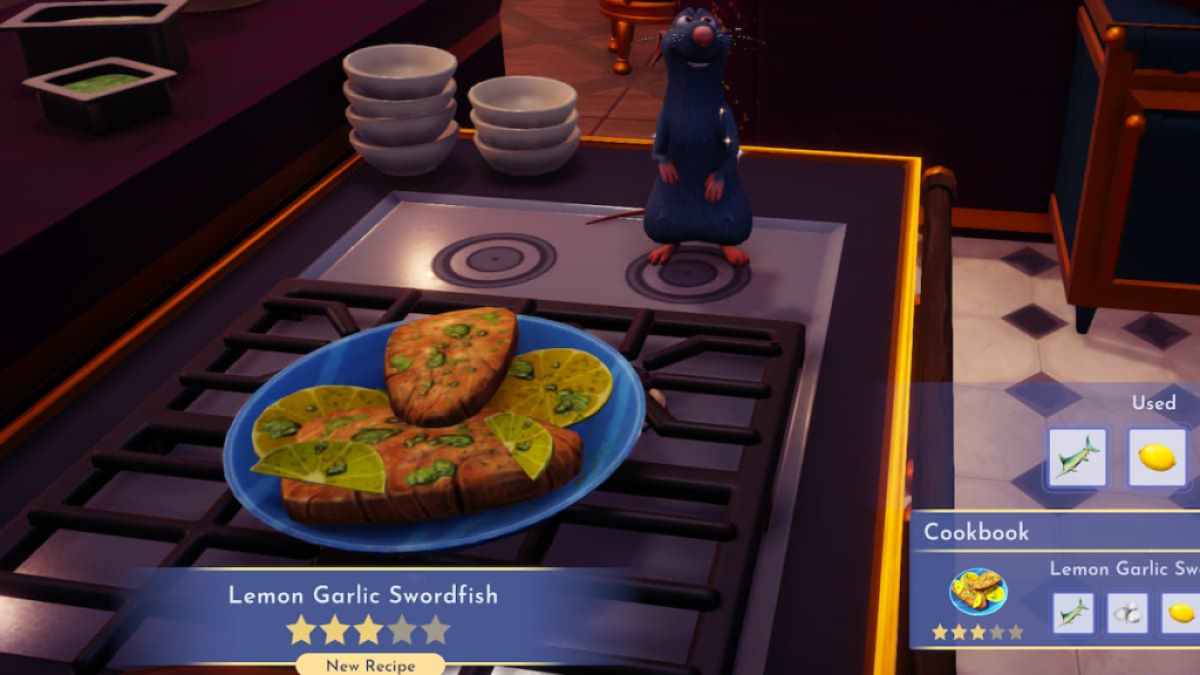 While it is a fish that can only be caught in Golden fishing spots, Swordfishes are still relatively easy to obtain on Dazzle Beach. Thankfully, you won't have to wait for a Thunderstorm like you do to catch a Fugu fish. You can even get swordfish passively from Moana's fishing boat. Combine a Swordfish with one garlic and one lemon, both easily foraged in the Forest of Valor, to make Lemon Garlic Swordfish, which restores a whopping 3,713 Energy.
Related: How to complete Wall-E level 8 quest – A Friendly Exchange in Disney Dreamlight Valley
Arendellian Pickled Herring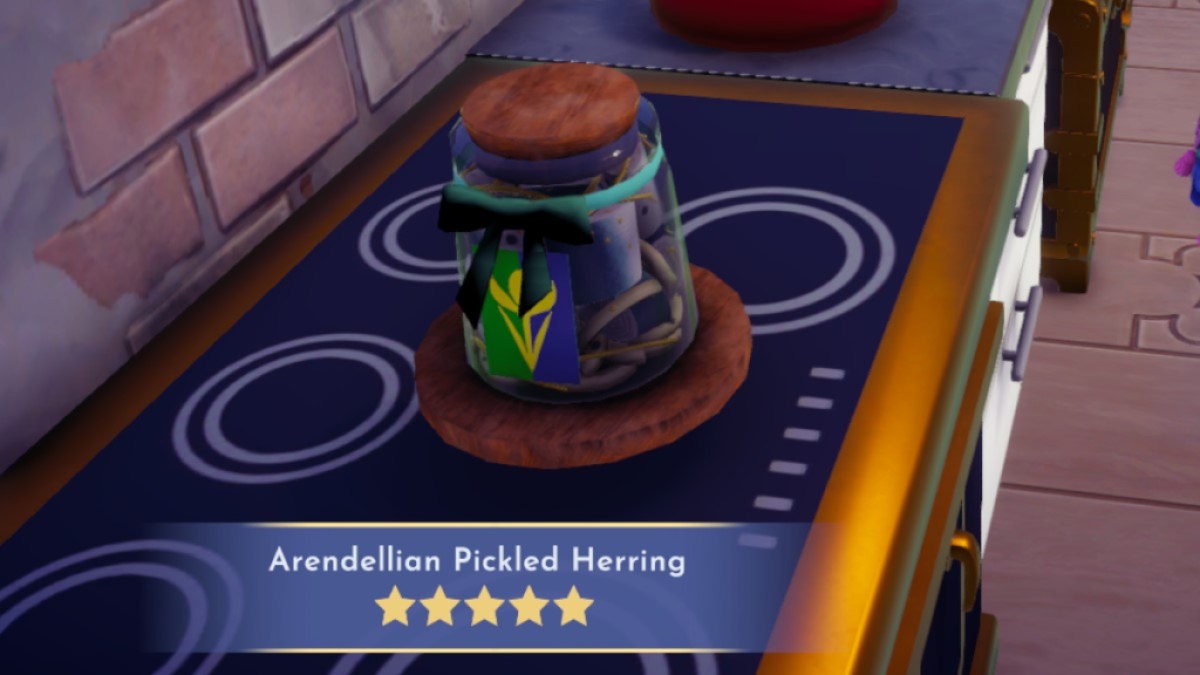 Arendellian Pickled Herring is another easy-to-cook five-star dish with the added benefit of being at the top of the recipe list. This is due to the list being alphabetical, starting with Appetizers. If you want to mass produce something, this is the most readily available recipe. All its ingredients can be found in the Forest of Valor biome, and each dish will restore 2,102 Energy when eaten.
Looking for more Disney Dreamlight Valley guides? Check out Where to find Blue Passion Lily in Dreamlight Valley or How to make all Sushi and Maki dishes in Dreamlight Valley here at Pro Game Guides.