Not only are there tons of great prizes to win from the Disney Parks Star Path, but you can begin completing some special Easter and spring-themed tasks around the Village to unlock some exclusive goodies. These tasks, as usual, are not explained in any way; they are only hinted at by their names, such as this Eggs-ceptiontal Decorating task. To complete this task, you're gonna have to get crafting and go on a little egg hunt around your Valley. Here's how to complete Eggs-ceptional Decorating in Disney Dreamlight Valley!
How to complete Easter Village Task Eggs-ceptional Decorating in Disney Dreamlight Valley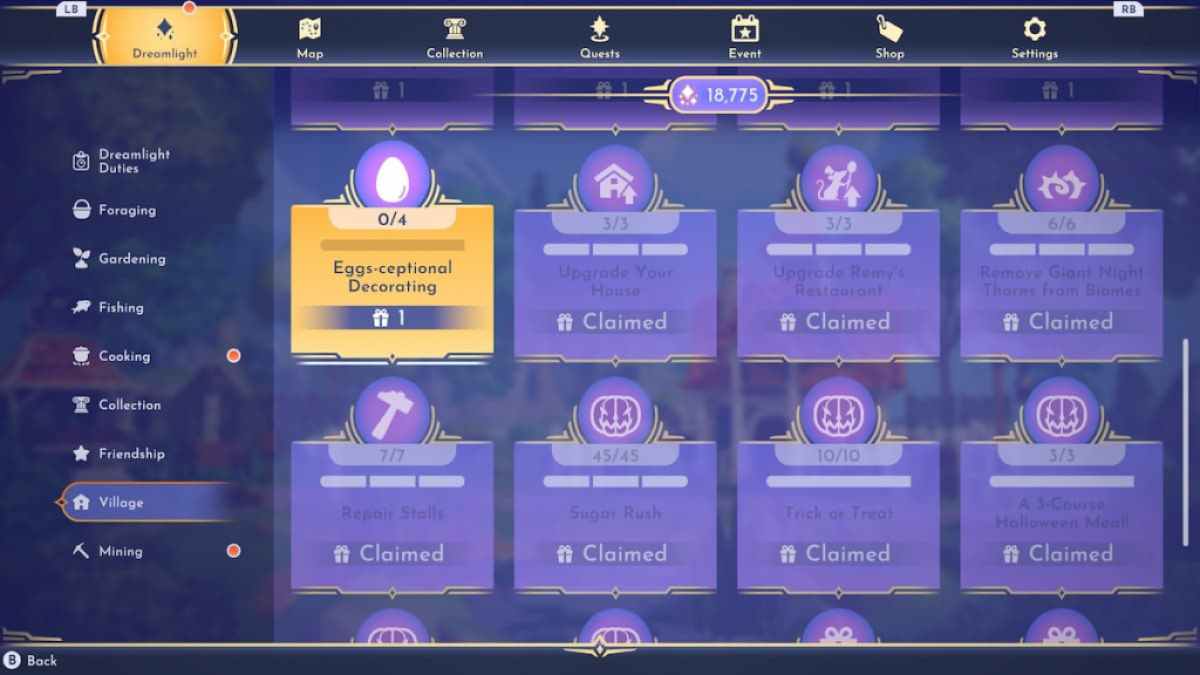 To complete Eggs-ceptional Decorating in Disney Dreamlight Valley, as hinted in the name of the task, you'll need to craft some eggy decor around your Valley but to do this, you'll first need to collect the proper materials. You'll need to locate the special easter eggs around your Village. There are Egg-cellent Fruits that grow on bushes, and there are Wild Spring Eggs that are hidden around on the ground.
Related: Disney Dreamlight Valley Egg locations – Wild Spring Eggs & Eggcellent Fruit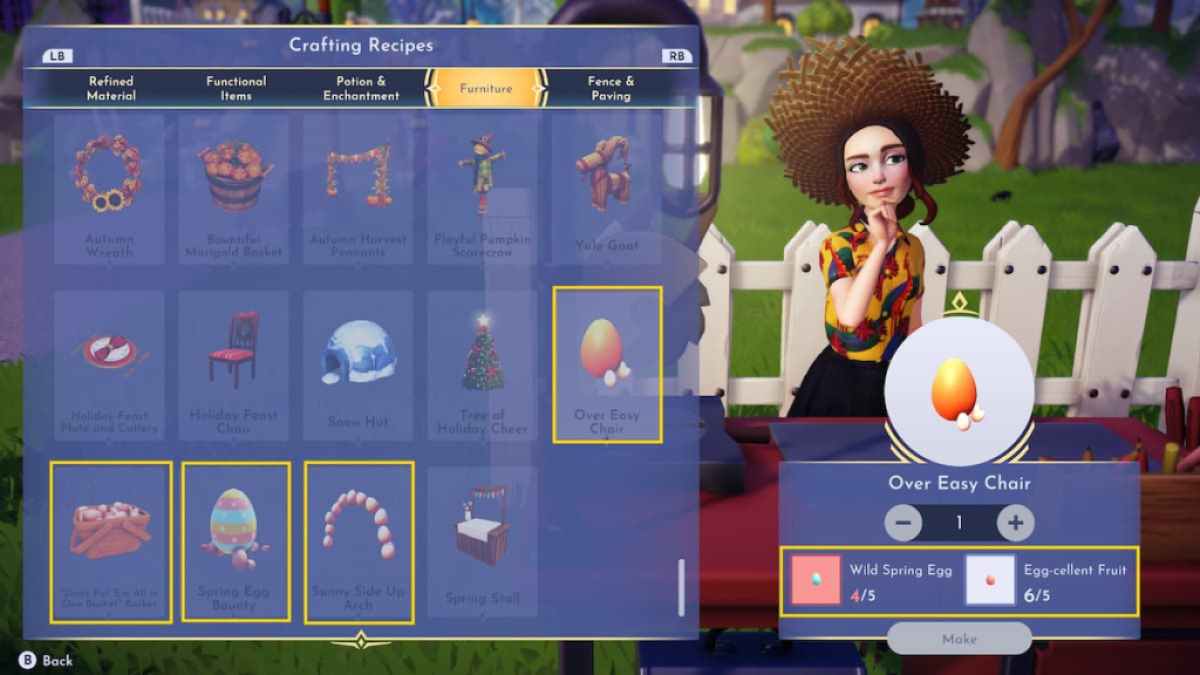 You'll need to place four decorations in your Village for this task to be completed, and they all have to be eggy-themed. So, if you look at the new crafting items, you'll want to craft any of the Spring items: Over Easy Chair, Spring Egg Bounty, "Don't Put 'Em All in One Basket" Basket, and the Sunny Side Up Arch. The Spring Stall won't count toward the quest, so I would avoid making that until you have the task completed. The nice thing about this quest is that you can craft four of the easiest item, and it will still count toward the quest, so you can just make four of the Over Easy Chairs, and it will be faster.
You'll want to gather as many eggs as possible. You can also complete WALL-E's special daily and weekly quests to obtain some extra eggs a bit faster. I would suggest always bringing around a harvesting companion to gather a few extra Fruits when you can. This is everything you will need to craft four Over Easy Chairs:
Wild Spring Egg x20

Egg-cellent Fruit x20
Once you craft them, you'll want to open your Furniture menu and place them down into your Village for it to count toward your quest. It may take you a while to collect all the materials you need, but you will receive the exclusive Tulip Lamp reward once you do.
Looking for more Pro Game Guides Disney Dreamlight Valley content? Check out our guides on How to complete That's Not Where Eggs Come From in Disney Dreamlight Valley or How to complete Spring Taste Test in Disney Dreamlight Valley!