Disney Dreamlight Valley is a life-sim adventure game where you team up with some of the best Disney characters as you restore the world of Dreamlight Valley. There are so many fun activities to complete around the Valley, from decorating areas or clothes to cooking special Disney-themed recipes. Cooking is essential to your time in the game, allowing you to boost your energy, earn extra star coins, or boost your friendships. You can make this Wreck-It Ralph My Hero Cookie with just three simple ingredients.
My Hero Cookie Recipe in Dreamlight Valley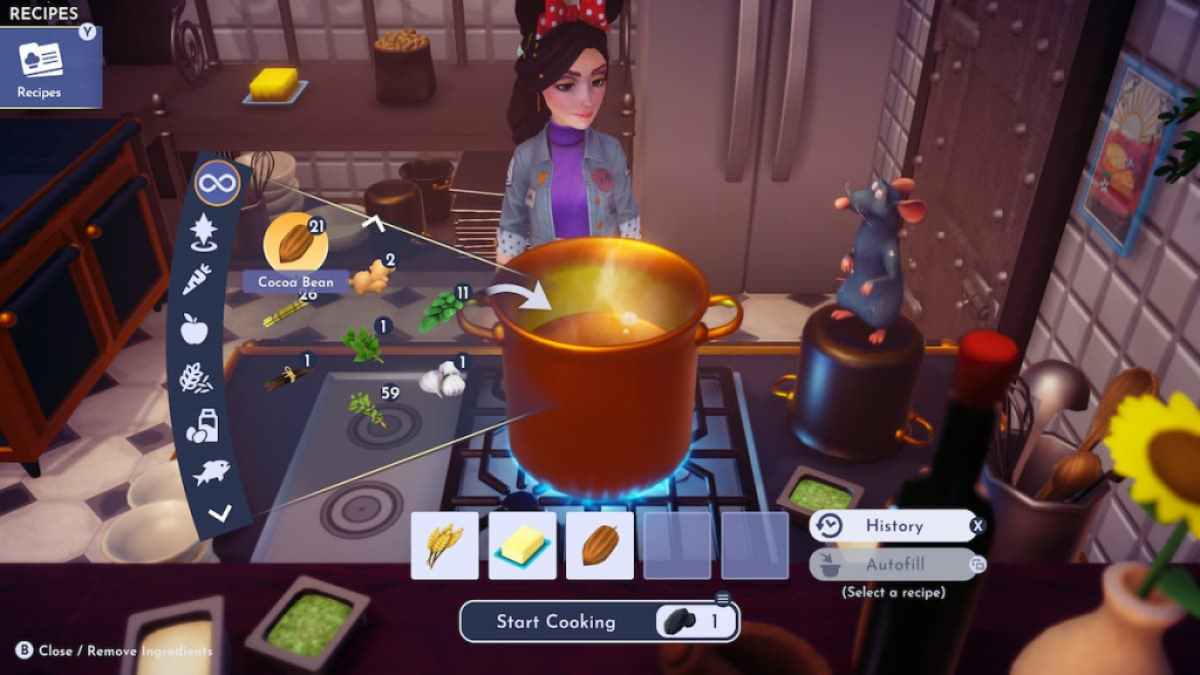 The My Hero Cookie is a frosted cookie with the words "You're My Hero" inscribed on it, inspired by the Disney movie Wreck-It Ralph. In Dreamlight Valley, you can recreate this recipe with three simple ingredients, and it's slightly flexible with whatever sweets you have available. However, there is a similar recipe for biscuits that uses Sugarcane, so to avoid accidentally preparing that dish, you'll want to stick to vanilla or cocoa beans.
When eaten, this dish can restore up to 1,407 energy, or you can sell it at any of Goofy's Stall for 321 Star Coins. Some characters in the Valley may also want this for their favorite gift of the day or order it at Chez Remy, allowing you to boost your friendship with them. Here is everything you need:
Wheat x1
Butter x1
Any Sweet x1 (Cocoa Beans or Vanilla)
Where to get ingredients for a My Hero Cookie in Dreamlight Valley
You can gather these three ingredients more easily since the main star ingredient is flexible and harvestable. The most expensive element will be the butter, but you can find this right in the restaurant. It's your choice what sweet you would like to use, and if you don't have them in storage, you can easily find them in nearby locations to harvest. Here's where you can find everything:
Wheat: Peaceful Meadow, bought at Goofy's Stall for 3 Star Coins (1 Star Coin for seeds)
Butter: Chez Remy, bought at Remy's Pantry for 190 Star Coins
Sweets: Sunlit Plateau and Glade of Trust, harvestable
Once you get all the ingredients you need, combine them at the nearest cooking station. Once this recipe is added to your collection, it will be much easier to prepare again.
There are plenty of other recipes you can learn in Dreamlight Valley. Check out Pro Game Guides tips on How to make Blueberry Pie in Disney Dreamlight Valley or How to make a Coconut Cake in Disney Dreamlight Valley!