In Disney Dreamlight Valley, cooking is one of the easiest activities that players can engage themselves in. There's a lot of recipes available, and gathering ingredients can be slightly tricky or easy, depending on the dish. But each recipe can be sold for Star Coins or consumed to replenish energy. Players can even gift these meals to increase their friendship level with other Disney characters. Here is how you can make Baked Carp in Disney Dreamlight Valley.
Baked Carp recipe ingredients in Disney Dreamlight Valley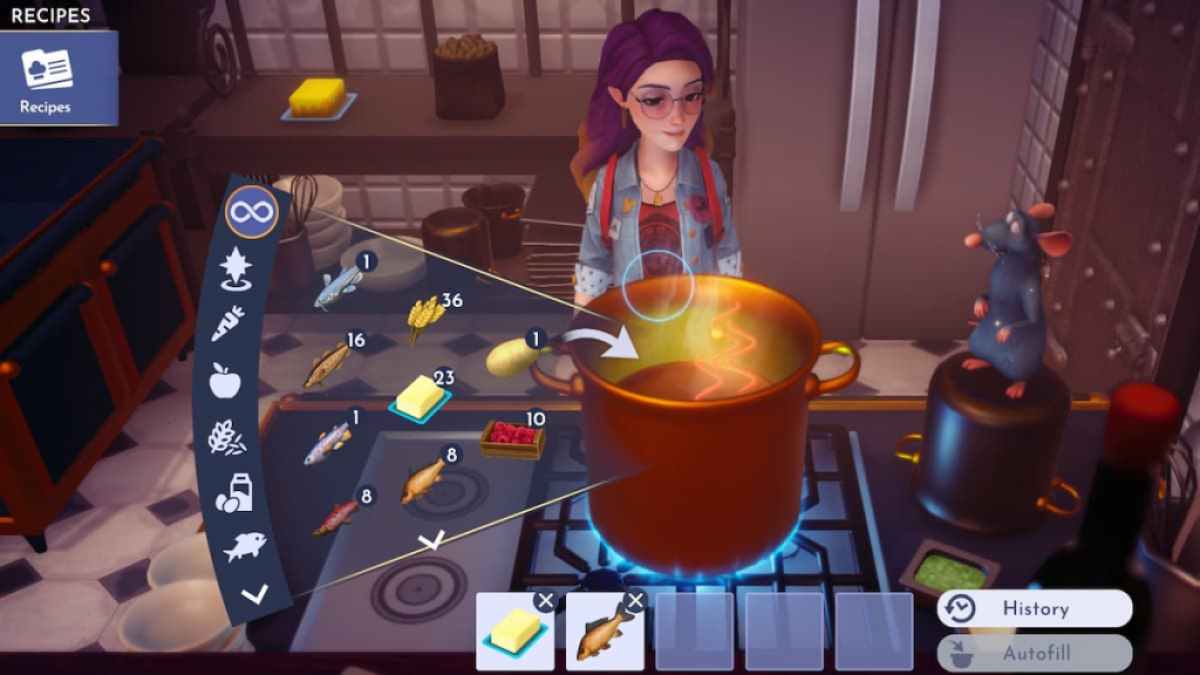 Baked Carp is one of the simplest recipes players can make in Disney Dreamlight Valley. It is a two-star entree that requires only two ingredients, One Carp and One Butter. Carp is not a rare fish, so it will be pretty easy to catch. Players can find the fish at either the Sunlit Plateau or the Forest of Valor. Players can also sell Carp for 400 Star Coins, or it can be consumed to gain 800 energy. Now that the Carp is in your inventory head over to Chez Remy's for butter. You must have Remy's kitchen unlocked to access his pantry. Butter is sold at 190 Star Coins in Remy's pantry.
Related: How to complete My Kingdom for a Scroll in Disney Dreamlight Valley
Now that all the ingredients are gathered, head over to the cooking station. You can certainly use the one in Remy's kitchen. To start the cooking process, a piece of Coal ore is required. That's how Baked Carp is prepared and can be sold for 767 Star Coins in any of Goofy's stalls. Players can also use this to replenish 1894 or more energy.
To find out more on Disney Dreamlight Valley, check out Every Disney character confirmed in Disney Dreamlight Valley on Pro Game Guides.