In Disney Dreamlight Valley, players make several recipes with all the unique ingredients in the different biomes. Some of these recipes require special ingredients only found in certain areas. Vanilla Ice Cream is one of the recipes you get to make in Dreamlight Valley, and it requires four different ingredients to prepare. You need to have a few biomes unlocked to find ingredients for this recipe, so it's better to save up on Dreamlight first. Here's how to make the Vanilla Ice Cream in Disney Dreamlight Valley.
Disney Dreamlight Valley Vanilla Ice Cream Recipe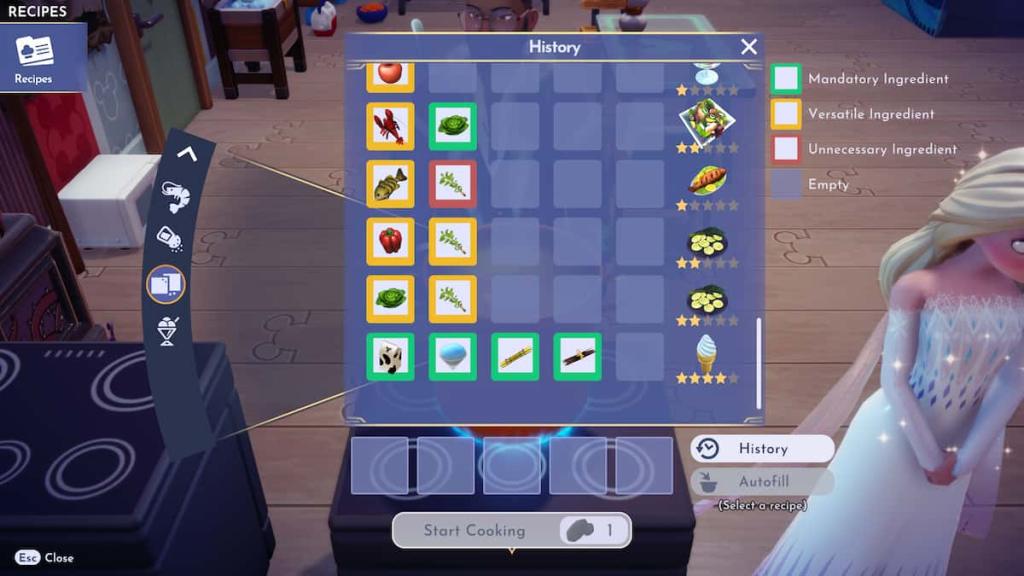 The Vanilla Ice Cream is a four-star recipe that requires four ingredients, Milk, Sugarcane, Vanilla, and Slush Ice. Players can purchase Slush Ice from Remy's Pantry for 150 Star Coins. However, you need to complete a few quests before this item becomes available. Likewise, you can purchase Milk from Remy's Pantry for 230 Star Coins. As for the other ingredients, you can purchase Sugarcane from Goofy's Stall at Dazzle Beach for 29 Star Coins. We recommend also purchasing Sugarcane Seeds so you can plant and harvest them later.
Related: How to get Vial of Ocean Water in Disney Dreamlight Valley
You can find vanilla in the Sunlit Plateau biome, and you must unlock this region with 7,000 Dreamlight to acquire this ingredient. Once you have all four ingredients, put them inside a Stove, and use one Coal Ore to prepare the Vanilla Ice Cream recipe. You can consume Vanilla Ice Cream to get 1,475 Energy or sell it for 688 Star Coins. We recommend gifting it to a companion if you are not planning to consume it. Gifting cooked recipes to companions in-game helps increase Friendship Levels with the character.
Wondering how to increase friendship in Dreamlight Valley? Check out Best ways to develop Friendships in Disney Dreamlight Valley on Pro Game Guides.