If you need some Slush Ice, you may rightfully wonder where you're supposed to find this elusive item. Thankfully, the process for procurement is not too far off the main storyline's path. Simply help Chez Remy up and running so you can purchase Slush Ice from Remy's Pantry.
How do you get Slush Ice in Disney Dreamlight Valley?
How to unlock Chez Remy in Dreamlight Valley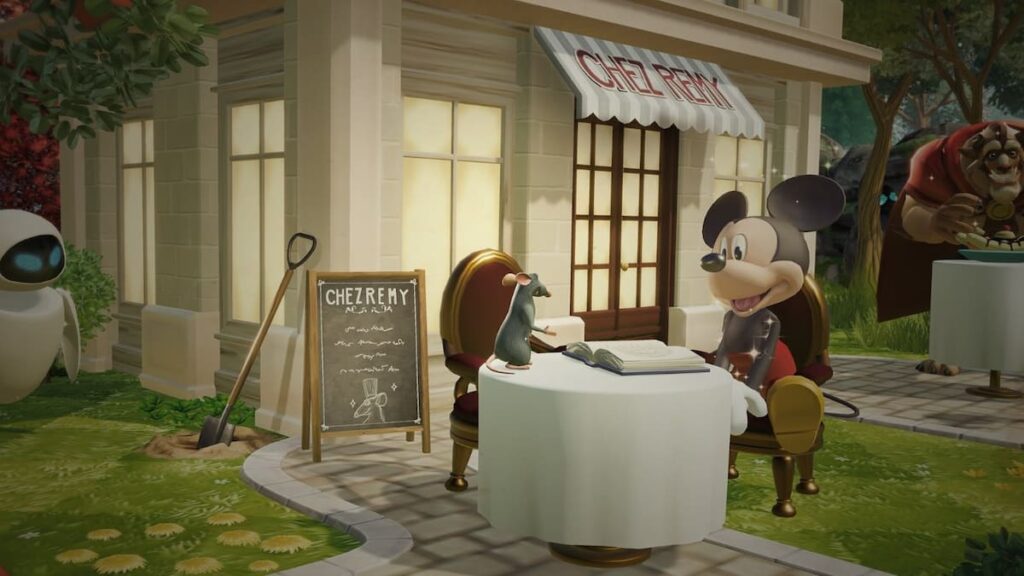 Chez Remy is a restaurant in the Disney Dreamlight Valley universe run by the rat, Remy, from the Disney movie Ratatouille. You'll need to play the game for a while before getting the points accrued and quests completed to unlock Chez Remy. Here's a checklist of what you need to unlock it:
Unlock the Ratatouille Realm in the Dream Castle
Visit Remy's Realm and talk with him. Cook the dishes he requests.
Invite Remy back to Dreamlight Valley. Help him repair his home and restaurant.
Pay 2000 Star Coins to finish the construction of Chez Remy.
How to get Slush Ice from Chez Remy in Dreamlight Valley
The only way to get Slush Ice in Disney Dreamlight Valley is to purchase the item from the Chez Remy establishment. Once you have restored and unlocked Chez Remy, you can buy Slush Ice by going to Remy's Pantry and purchasing Slush Ice for 150 Star Coins. You can purchase these Slush Ices as many times as you need for various purposes.
Want to read more about Disney Dreamlight Valley? If so, check out How to make Seafood Platter in Disney Dreamlight Valley on Pro Game Guides.