Disney Dreamlight Valley is a fascinating adventure life-simulation game set in the magical world of Dreamlight Valley. Assist some iconic Disney Characters by ridding the Valley of evil and restoring their homes and peace to the land. You can craft unique items, cook recipes, and even develop Friendships with your favorite characters. Each character has a fantastic set of Quests you can complete for them, such as finding Remy's lost Recipe Books.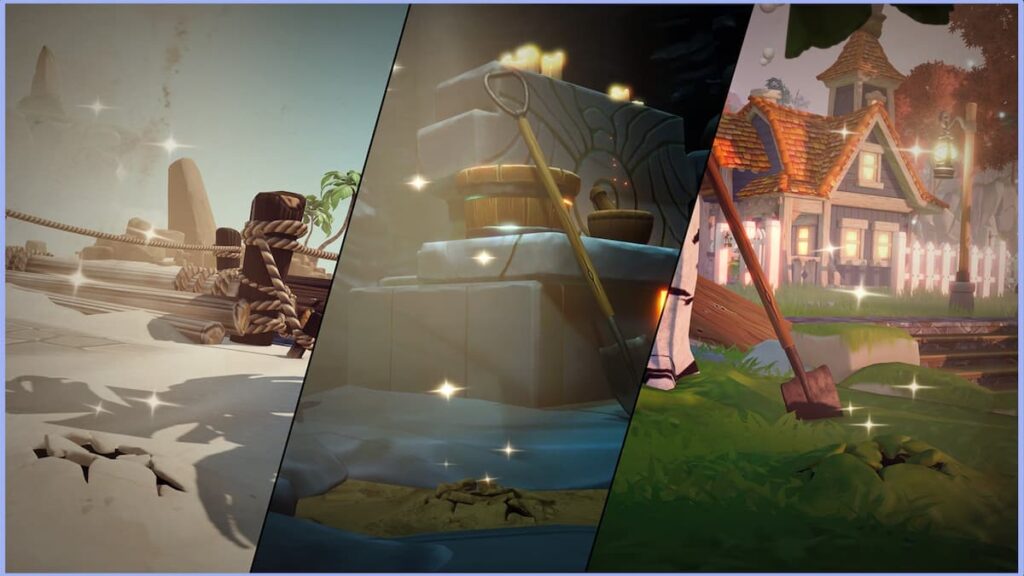 Remy needs your help to find his Recipe Books so he can adequately get Chez Remy up and running. Unfortunately, Mickey has misplaced them, and his note on their locations is ruined. You can use your Dreamlight magic to reform the memories of their sites, but this only gives you three simple image clues on where you can dig them up. The first reveals a dock on the beach, the second a shrine-like cooking station, and the third a view of a blue house and the top of a stairway.
Where to find Remy's Recipe Book One in Disney Dreamlight Valley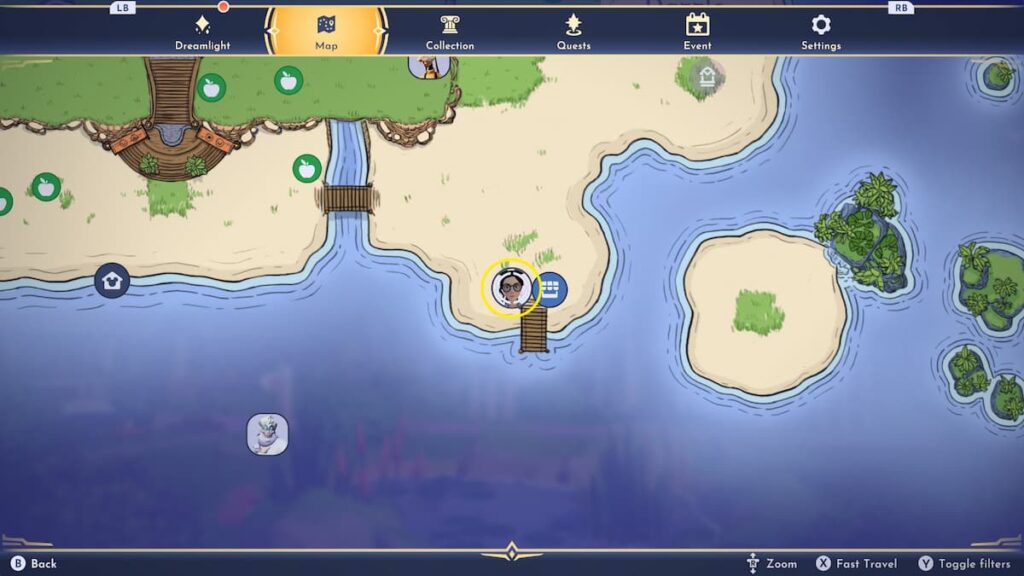 Following the first clue of the dock on the beach, you can find the first Recipe Book on Dazzle Beach. Looking at your map, you will notice two different docks and bridges cross over the water on the beach. The one you will want to dig near is located right beside Goofy's Stall, on the southeast side.
Where to find Remy's Recipe Book Two in Disney Dreamlight Valley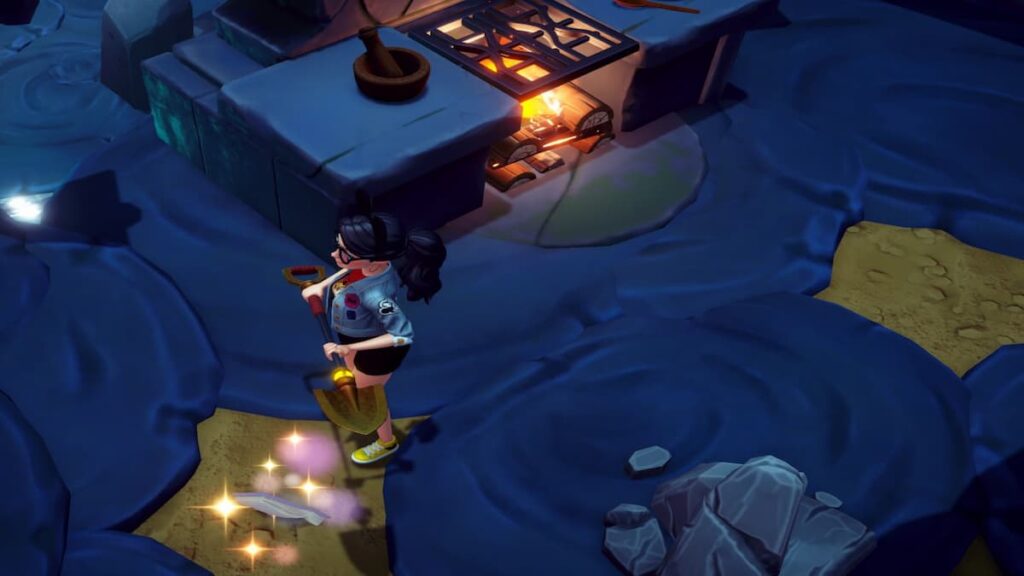 The second book is in a darker, rockier location, such as the Mystical Cave. There is no map available for the spot, but if you notice in the image clue, a cooking station is directly behind it. Head to the third gate where the cooking station is located, and you will see the book poking out of the ground for you to dig.
Related: How to solve the Dazzle Beach Cave Puzzles in Disney Dreamlight Valley
Where to find Remy's Recipe Book Three in Disney Dreamlight Valley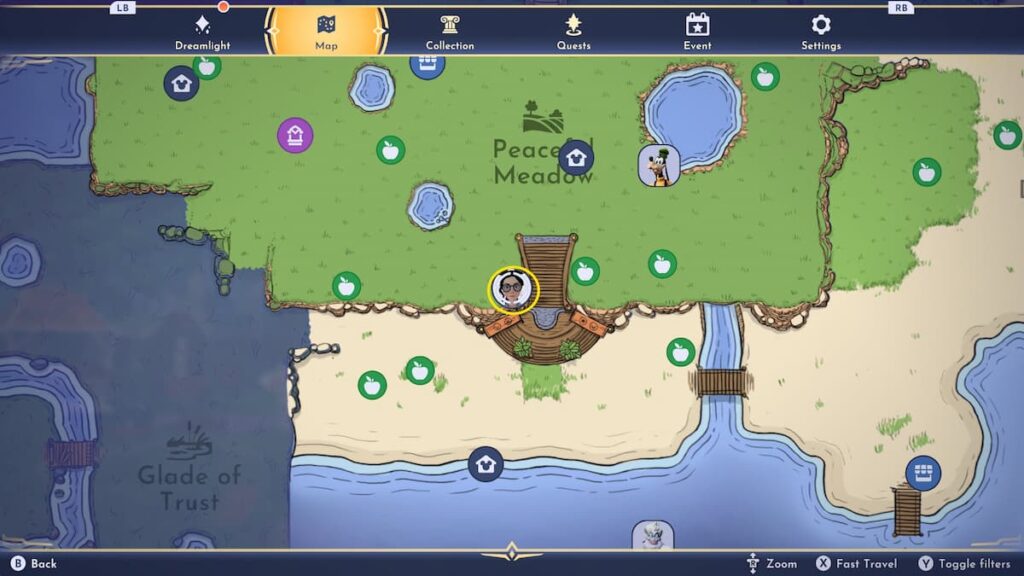 The final book is located somewhere in view of a blue house and near a stairway, as shown in the visual clue. If you look closely, you can see that this is Goofy's House in Peaceful Meadow. There also happens to be a stairway leading to Dazzle Beach just south of Goofy's House. If you navigate to a spot beside the stairway, where Goofy's house is still in view, you will notice the dig spot for the Recipe Book.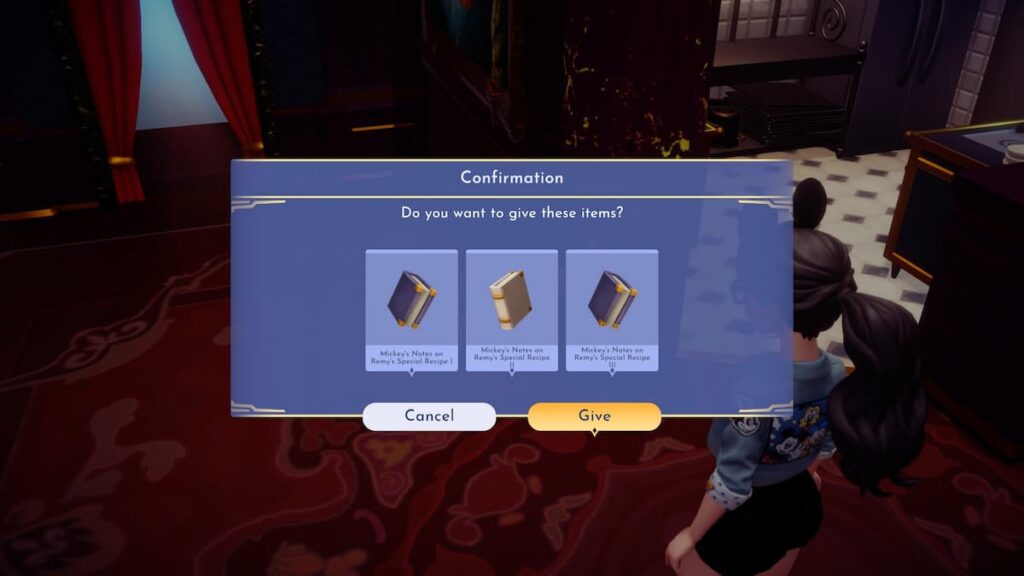 Once you have all the books, you can return to Remy and give them to him. In turn, Remy will tell you where to get Peanuts and give you two new Recipes as a reward, Peanut Butter Sandwich and Peanut Butter Waffles. Completing the Quest also boosts your Friendship with Remy significantly.
Completing Quests for characters is a great way to restore the Valley and boost your Friendships. These Quests might require some critical thinking and puzzle-solving, but allow you to collect special rewards and Recipes for you to utilize in your adventure.
Looking for more Pro Game Guides Disney Dreamlight Valley content? Check out our guides on Disney Dreamlight Valley – How to learn new Recipes or Best ways to develop Friendships in Disney Dreamlight Valley!