In Disney Dreamlight Valley, players will come across various recipes that need specific cooking ingredients. There are several biomes and regions in Disney Dreamlight Valley, and you will find various ingredients required for cooking specific meals from these locations. After unlocking the Dazzle Beach biome, players will meet Maui and Moana. One of the quests for these characters requires players to cook the Seafood Platter recipe. Cooking is a significant part of the game, and you need to get used to this mechanic to complete various quests. Here's how to make the Seafood Platter in Disney Dreamlight Valley.
How to get ingredients for the Seafood Platter recipe in Disney Dreamlight Valley?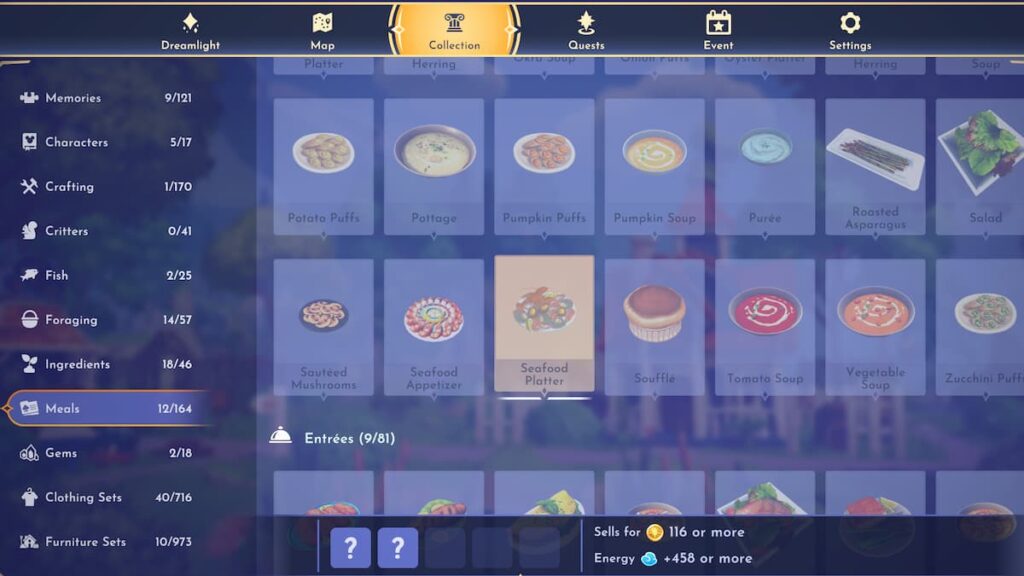 After recruiting Maui and Moana in Dreamlight Valley, you will come across the Peacemakers quest. This quest requires players to cook three meals for Maui, Seafood Salad, Fruit Salad, and Seafood Platter. To cook the Seafood Platter, you need two seafood ingredients. You can find these ingredients in the Dazzle Beach biome. To unlock this biome, you need 1,000 Dreamlight. After reaching Dazzle Beach, search the region to find Clams, Oysters, and Scallops. You will only need two of these ingredients to cook Seafood Platter.
You can also obtain Shrimp by fishing at various spots on Dazzle Beach. We recommend players keep an eye out for blue circles on water bodies, as these spots are ideal for catching Shrimps. After obtaining the ingredients, head to a Stove or a cooking appliance and select two items from the Seafood category. Head over to Maui, and present the Seafood Salad, Fruit Salad, and Seafood Platter to progress in the Peacemakers quest. You can also cook a Large Seafood Platter by adding four seafood ingredients and one piece of Lemon.
Looking for more Disney Dreamlight Valley content on Pro Game Guides? Check out How to get Iron Ore and Iron Ingot in Dreamlight Valley.