Disney Dreamlight Valley is a magical life-sim adventure where you can interact with some of the best Disney characters, with more exciting upcoming characters to follow. There are many fun activities around the Valley, including cooking unique Disney-themed recipes. Cooking is essential to your time in the game, allowing you to keep your energy up, boost your friendships, or earn some Star Coins. Even if you can't afford the expensive ingredients, there are still plenty of recipes you can whip up with whatever you have on hand, like this Seafood Soup.
Seafood Soup Recipe in Dreamlight Valley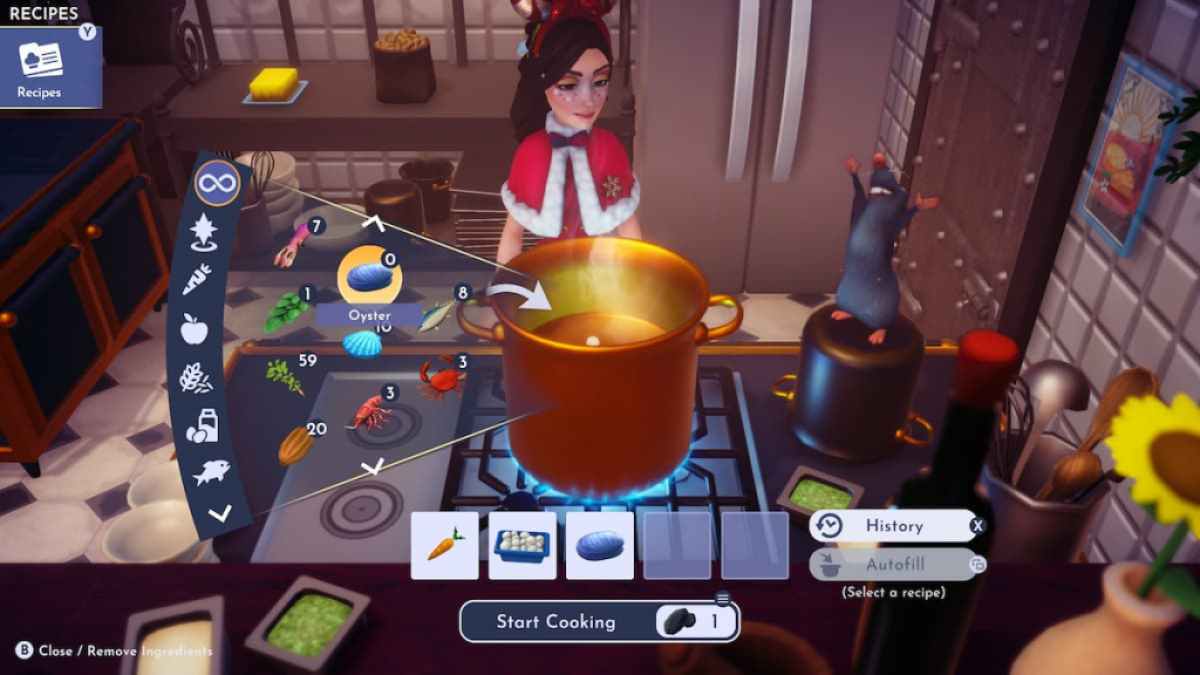 Sometimes you don't have all the components or extra Star Coins you need to prepare five-star dishes, but that's okay. Some dishes, like this Seafood Soup, allow you to work with what you have and are still highly beneficial. It's super easy to prepare and will save you time and money.
Despite being an easier version of the more extravagant, Bouillabaisse dish, it can still restore up to 791 energy and sell for 453 Star Coins at any of Goofy's Stalls. Don't forget it is also great for gifting to a character to boost friendships, especially if it's their favorite gift of the day or their order at Chez Remy. Here's everything you will need:
Any Seafood x1
Any Vegetable x2
Related: How to cook Bouillabaisse in Disney Dreamlight Valley
Where to get ingredients for Seafood Soup in Dreamlight Valley
You won't have to worry too much about tracking ingredients down for this dish since there is plenty of flexibility. You can use any seafood or vegetables you have on hand, so you might not even need to grab anything. However, if you don't have any stored, you can quickly run to the closest areas and harvest some clams, oysters, or scallops for the seafood and mushrooms from the Glade of Trust or Carrots from Peaceful Meadow for the vegetables. Here's where you can find everything you need:
Seafood: Dazzle Beach or Glade of Trust, harvestable or from fishing spots
Vegetables: Any Biome, harvestable or from Goofy Stalls
Once you have all the ingredients, head to the nearest cooking station and combine them to make this three-star recipe. You can add it to your collection, and it will be much easier to prepare again in the future. It's a great solution that is easier to make than other soups.
Looking for more Disney Dreamlight Valley recipes? Pro Game Guides has plenty of tips and tricks to get you started, such as How to make Pan-Seared Tilapia and Vegetables in Disney Dreamlight Valley or How to make Spicy Baked Bream in Disney Dreamlight Valley!