Disney Dreamlight Valley is a fascinating adventure simulation game full of iconic Disney characters that we know and love. You get to be the hero of the Valley as you help the characters restore the land to peace and harmony and rid it of evil magic. There is so much to do, from crafting and cooking, to forming Friendships with your favorite characters. And according to players on Reddit, plenty of more characters could be making an appearance in the game in the future. They found leaked information via the Steam game files suggesting all the characters that could be added.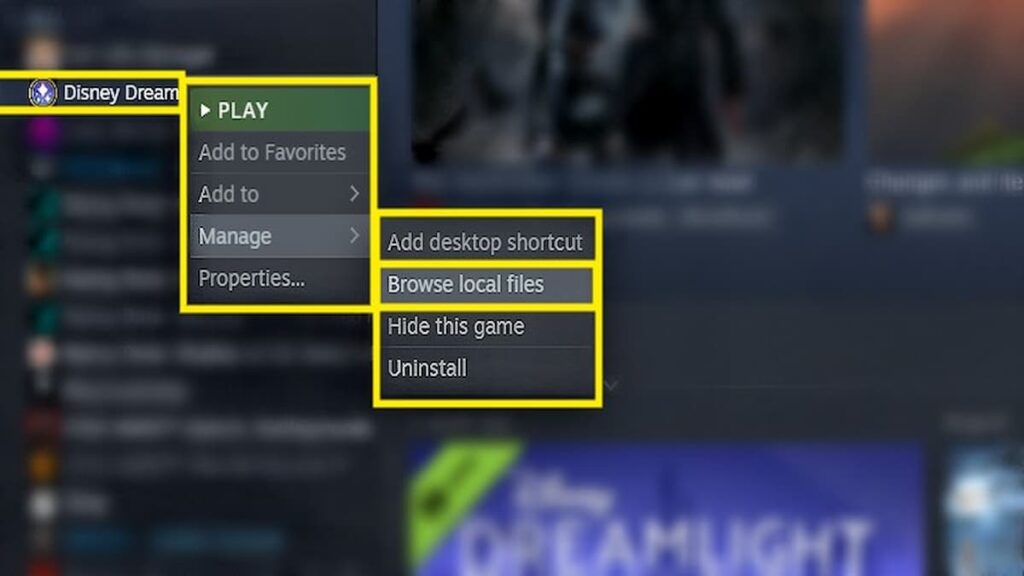 Although it isn't official that these characters will enter the Valley, there are sound files within the game files suggesting that they might. You can take a peek yourself by opening Steam, right-clicking on the game, and selecting Browse local files. The .txt files found were located within:
Disney Dreamlight Valley/ddv_Data/StreamingAssets/Audio/GeneratedSoundBanks/Windows/English (US)
All Upcoming Leaked Disney Dreamlight Valley Characters
After removing all the names of characters we already have in the game, these are the characters from the list rumored to be coming to the Valley in the near future.
Aladdin
Alice
Beast
Belle
Boo
BoPeep
Buzz
Cheshire Cat
Cinderella
Cogsworth
Elastigirl
Eve
Fairy Godmother
Flounder
Fynn
Forky
Frozone
Gaston
Genie
Hades
Hercules
Jafar
Jasmine
King Triton
Lumiere
Mad Hatter
Megara
Mike
Mr. Incredible
Naamari
Nala
Olaf
Phil
Prince Charming
Pumba
Queen of Hearts
Rafiki
Ralph
Randall
Rapunzel
Raya
Rex
Scar
Sebastian
Shank
Simba
Sisu
Stitch
Sully
Syndrome
Timon
TukTuk
Vanellope
Woody
We hope these characters will truly arrive in Dreamlight Valley, along with all the other iconic characters that players can already interact with. They would open up fresh possibilities and Friendship opportunities within the game. Keep an eye out for more updates!
Looking for more Pro Game Guides Disney Dreamlight Valley content? Check out our guides on How to unlock new Biomes in Disney Dreamlight Valley or Best ways to develop Friendships in Disney Dreamlight Valley!