With over 120 sea creatures to hunt down in Dredge, you definitely have your work cut out for you if you want to complete your Encyclopedia, especially since some fish are rarer than others and only appear in certain places at a particular time of day. The Frilled Shark is one of these, and you may never stumble across it if you don't know where to go. Here's how to find and catch a Frilled Shark in Dredge.
How to find a Frilled Shark in Dredge - location guide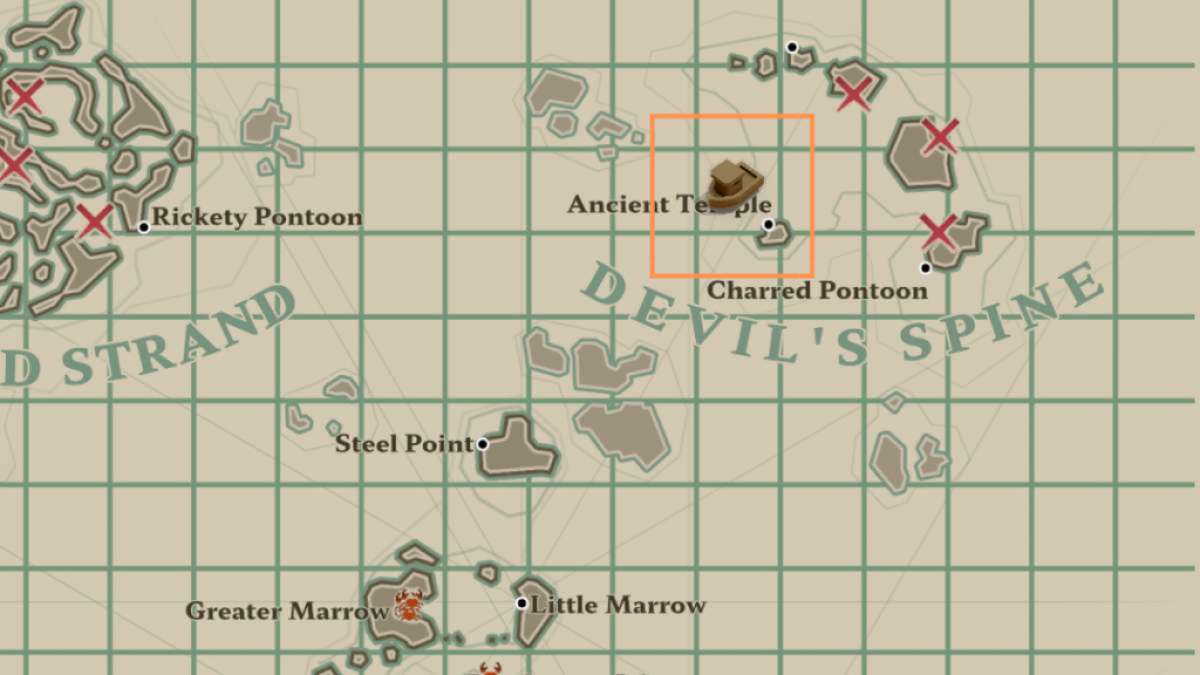 To find a Frilled Shark in Dredge, head to the northeast section of the map to Devil's Spine, a hot, volcanic area covered in ruins. This is where you'll find your fish.
Sail around the area, checking each bubbling spot you see until you find one that requires Volcanic fishing and has a shark-shaped fish shadow (we had luck in map coordinates N-13 and N-14, but it's random). Use your Volcanic Rod and complete the timing minigame to pull up a Frilled Shark.
Frilled Shark Aberrants in Dredge
While fishing for Frilled Sharks, you may pull up its Aberrant version, the Twisted Shark. This is a mutant variant of the Frilled Shark that sells for more at the Fishmonger based on freshness and length. So if you're saving up for a new boat upgrade in Dredge, this is a decent way of farming money.
Related: Dredge: Blue Crab location guide
How to unlock Volcanic fishing in Dredge
To unlock the Volcanic fishing technique in Dredge, you need to have purchased the Heat-Resistant Line in the Rods section of the Research menu. Once you have, it will become available for sale at the Shipwright. Simply buy it and then attach it to the Rods section of your boat's cargo.
For more information on Dredge, check out What is the Leviathan in Dredge & can you catch it? on Pro Game Guides.