In Dredge, you play the role of a fisherman who has moved to an eerie town and is tasked with keeping it afloat by increasing the fishing trade. Because most of your time is spent on the ocean, upgrading your boat with additions such as faster engines, brighter lights, and more extensive storage is essential. You need materials to do so, though; here's everything you need to know about how to get upgrade materials in Dredge.
How to unlock dredging in Dredge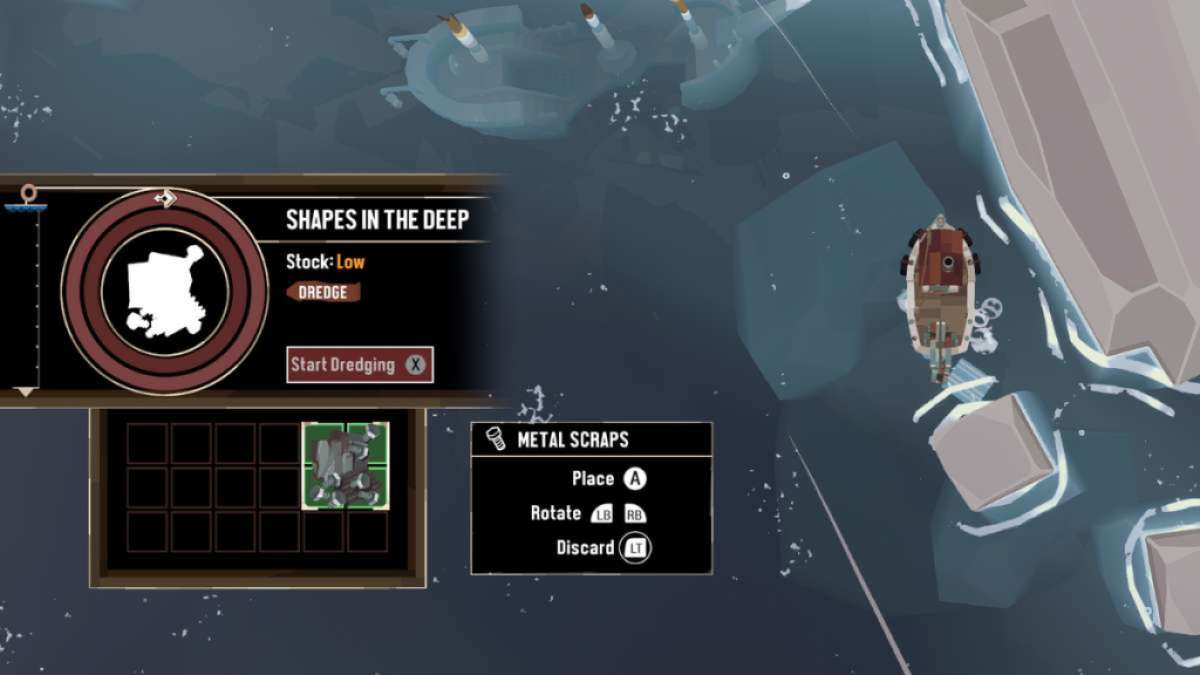 Despite what the game name may suggest, you don't start with being able to dredge in Dredge, which is what allows you to gather upgrade materials like Lumber and Scrap. Instead, you'll need to unlock it before you can scrape the bottom of the sea.
To obtain the ability to dredge, you first need to catch an Aberrant fish, AKA fish mutants. You'll know when you have one because it has a purple background in your inventory and will have an obviously creepy name like Three-Headed Cod. Take this to the Fish Seller on Greater Marrow.
This will kick off the Grotesque Fish Pursuit and lead to you being given the Handkerchief. Take that Handkerchief to the stranger in the mansion on Blackstone Isle, who will upgrade your boat with the Dredge Crane and unlock the dredging feature.
Related: How to get Research Parts in Dredge
How do I get upgrade materials in Dredge?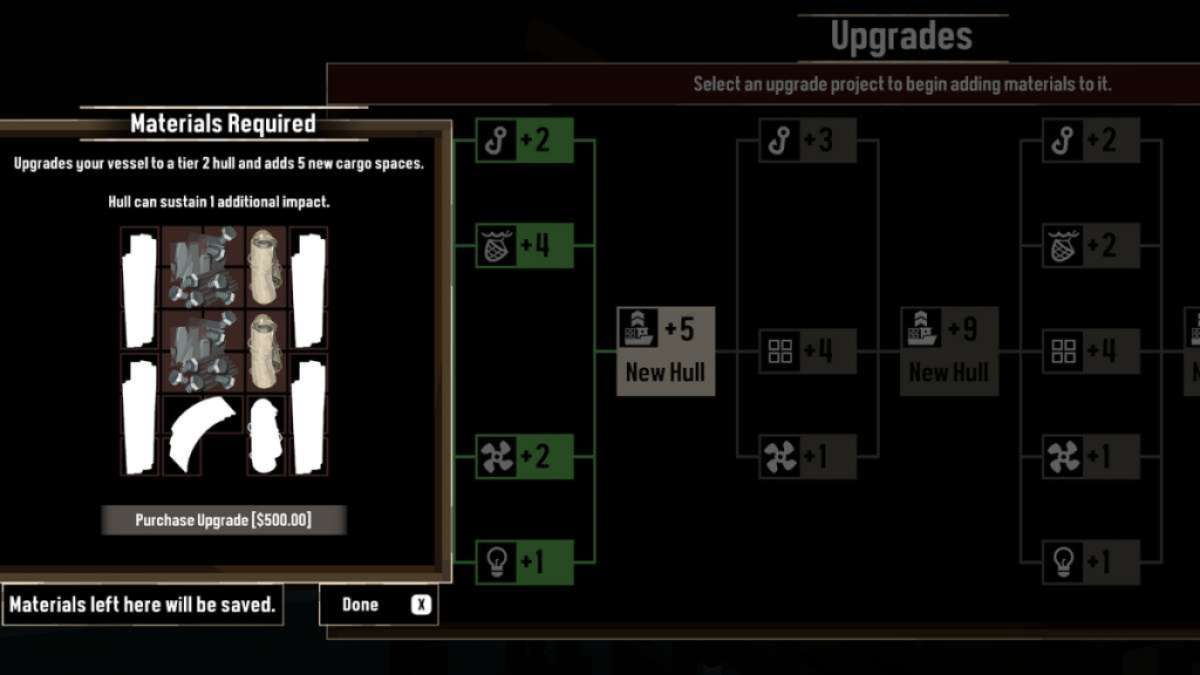 With dredging unlocked, it's time to return to the sea. Check every bubbling spot you see until you find shadows that aren't fish—that's a dredging spot. Alternatively, you can use the Telescope, which will tell you what the bubbling spot contains. You can tell what kind of material you'll pull up by the shape of its shadow: a rectangle is Lumber, the tube shape is a Bolt of Cloth, etc.
You obtain almost every upgrade material often by dredging, except Sheet Metal and Refined Metal, which can be bought from the Travelling Merchant or found during exploration rarely.
These are all the upgrade materials in Dredge that you can use to upgrade your boat:
Lumber
Metal Scraps
Bolt of Cloth
Sheet Metal
Refined Metal
For more information on Dredge, check out What is Blackstone Key in Dredge? Is the Digital Deluxe Edition worth it? on Pro Game Guides.