Limgrave is the first area you will awake in when you start your tarnished journey. If you're struggling in the beginning or looking to try different weapons, here is a list of the best weapons you can grab right from the start in Limgrave.
Twinblade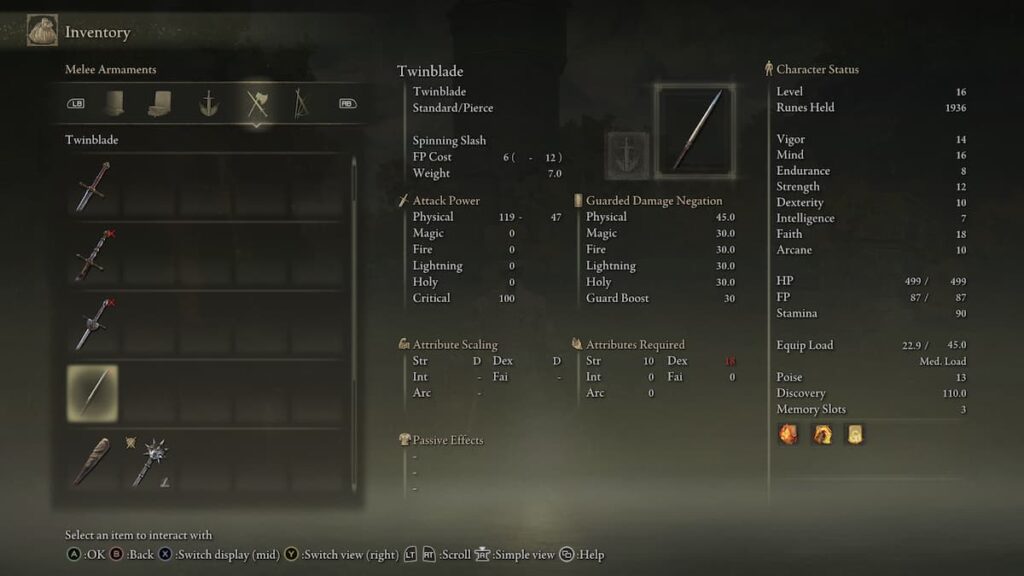 The best weapon you can get at the beginning with minimal effort is the Twinblade. The Twinblade requires 10 Strength and 18 Dexterity to wield. This double-bladed weapon can be found south of Lake Agheel and at the Dragon-Burnt Ruins. You will need to jump over the ruined castle walls with torrent to access the underground passage. There are two underground passages at the Dragon-Burnt Ruins. If the passage you have entered contains rats turn back, this is the wrong passage.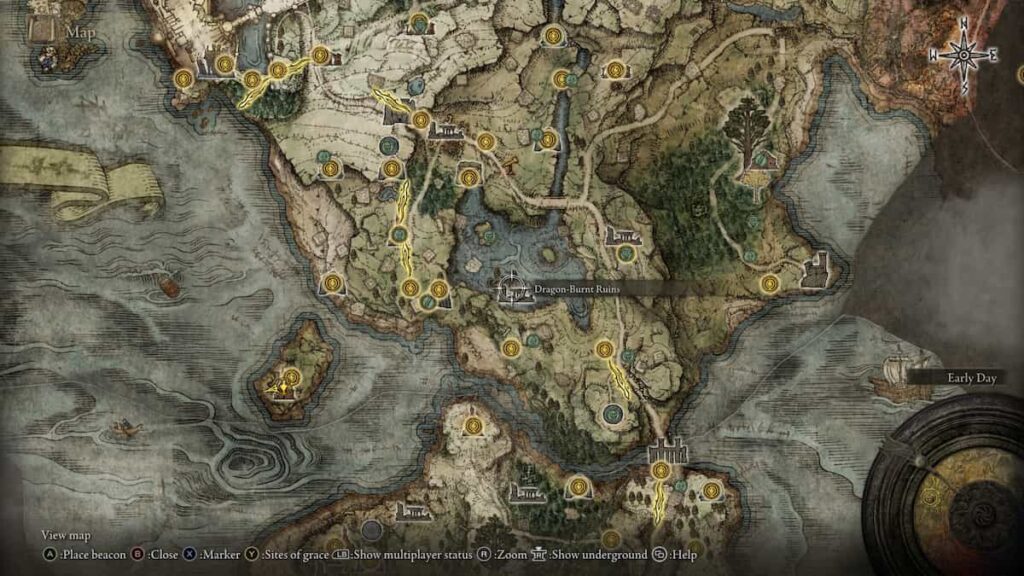 Longsword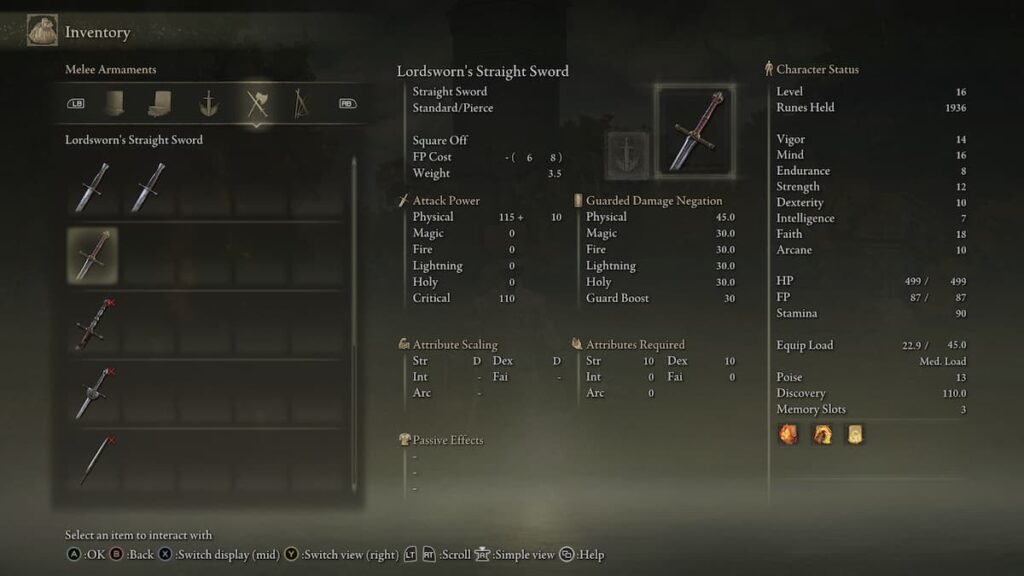 If you're just looking for a classic sword, the Lordsworn's Straight Sword is the best option. This sword requires 10 Strength and 10 Dexterity to wield. The knights at the Gatefront Ruins have a chance to drop the Lordsworn's Straight Sword. These knights can be found all throughout Limgrave as well. You can also find the Flail and Lordsworn's Greatsword at these ruins, which are both solid alternatives.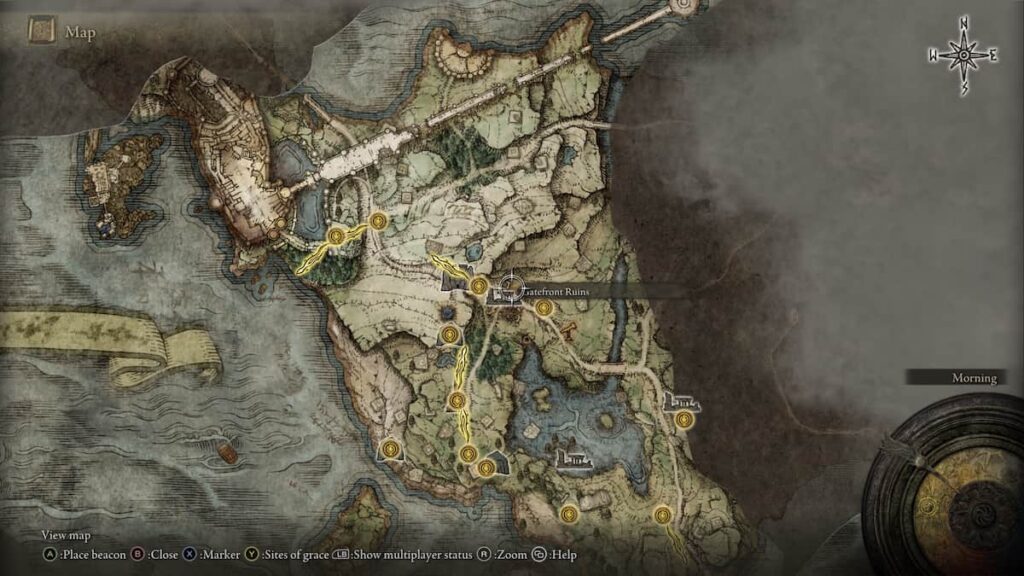 Related: All Weapon Types in Elden Ring
Reduvia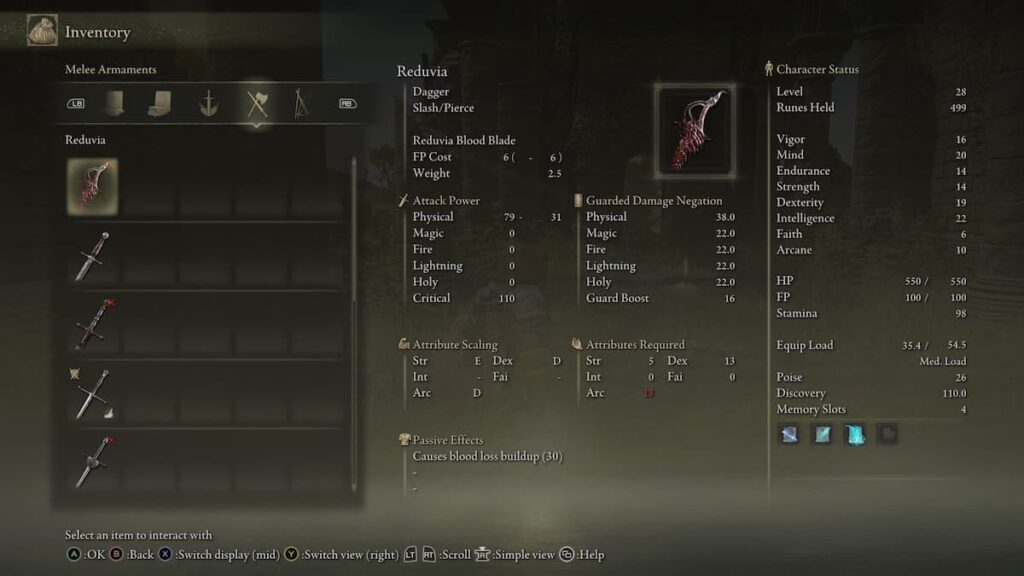 The Reduvia can be challenging to get, but it is worth the investment. The Reduvia is a dagger that requires 5 Strength, 13 Dexterity, and 13 Arcane to wield. This dagger has a fast attack speed and will cause blood loss build-up (Bleed) on the enemy. The downside is its short range. To get this dagger you will need to fight the Bloody Hunter Nerijus invader at the entrance to Murkwater Cave. An NPC will step in to help you in the fight, and once Nerijus is defeated, you will be given this dagger.
Demi-Human Queen's Staff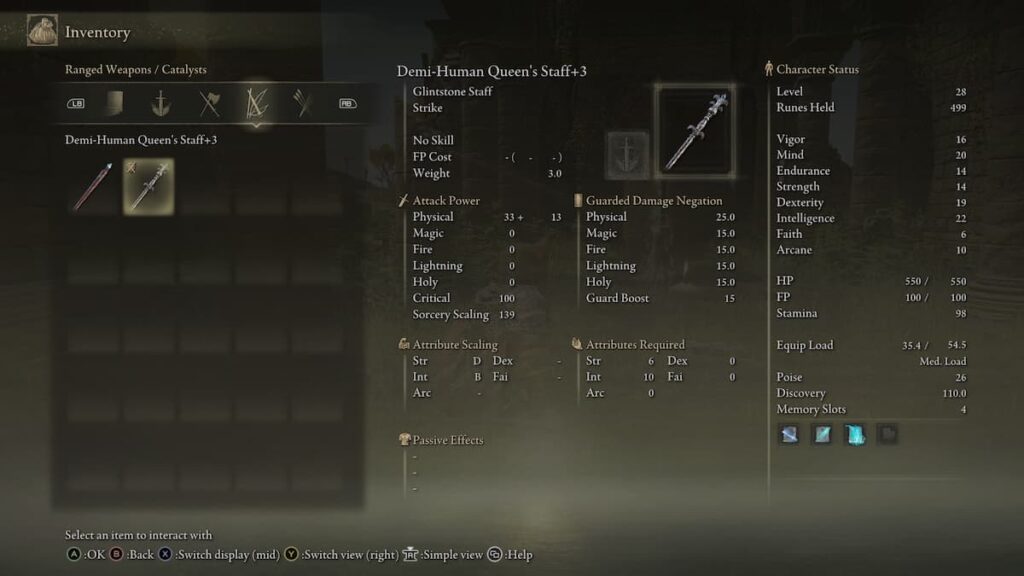 For the Mages out there, unfortunately, there is no staff in Limgrave, however, just outside Limgrave in the Weeping Peninsula, you can find the Demi-Human Queen's Staff in the Demi-Human Forest Ruins. This staff requires 6 Strength and 10 Intelligence to wield, you will also need the necessary spells to cast. The best early game location to buy spells is at the Waypoint Ruins underground passage.
For more on Elden Ring guides, check out All Spirit Summons in Elden Ring and What are Crystal Tears used for in Elden Ring and how to use them, explained