In Elden Ring, players will face threats right from the start while exploring the vast map. One of the first enemies you will meet is the Tree Sentinel located at Limgrave near the Church Of Elleh.
Players can choose to fight the Tree Sentinel, but we recommend you sneak past it during the early phase of the game. Fighting this enemy right after arriving at Limgrave will inevitably lead to your character dying multiple times. The reason is simple: your armor, weapon, HP/FP, attributes are not enough to sustain a fight with a boss like the Tree Sentinel at the start of the expedition.
Related: All Character Stats in Elden Ring and what they mean, explained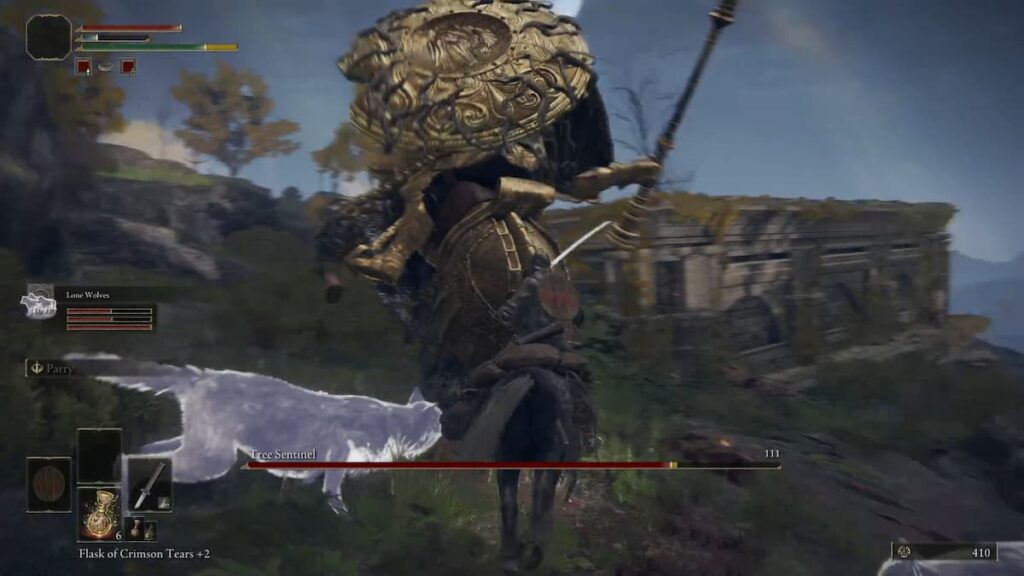 The Tree Sentinel is a mounted knight that dishes out heavy attacks on players by swinging a long halberd. The horse itself charges and stomps at players, and the enemy occasionally lashes a heavy shield attack with its full force on the ground.
If you will fight the Tree Sentinel, then it is ideal to study its moves first and learn how to counter them. We recommend learning how to summon spirits before taking on this enemy, having a few wolves on your team makes things easier. Defeating the Tree Sentinel will reward players with the Golden Halberd. Ideally, players should explore the map first collect materials, Runes, and level up attributes before attempting to fight this enemy.
Wondering how large is the download size for Elden Ring? Check out How large will the download for Elden Ring be? on Pro Game Guides.