Fall Guys is no stranger to the collaboration scene, but with some creative ideas from two-game teams: the next major collab is going both ways. Fall Guys: Ultimate Knockout has teamed up with Sackboy: A Big Adventure to bring new collaborative costumes into both games. The costumes were designed to bring the magic of one game into the other while keeping the spirit of the original alive and well.
All Sackboy x Fall Guys Costumes
The collaboration debuts during Season 6 of Fall Guys and will feature new costume pieces for Fall Guys and two new costumes for Sackboy.
Sackboy in Fall Guys: Ultimate Knockout
Sackboy (Upper)
Sackboy (Lower)
While the iconic big head isn't a part of the design, Sackboy's aesthetic is still very recognizable in these adorable costume parts for Fall Guys.
Fall Guys in Sackboy: A Big Adventure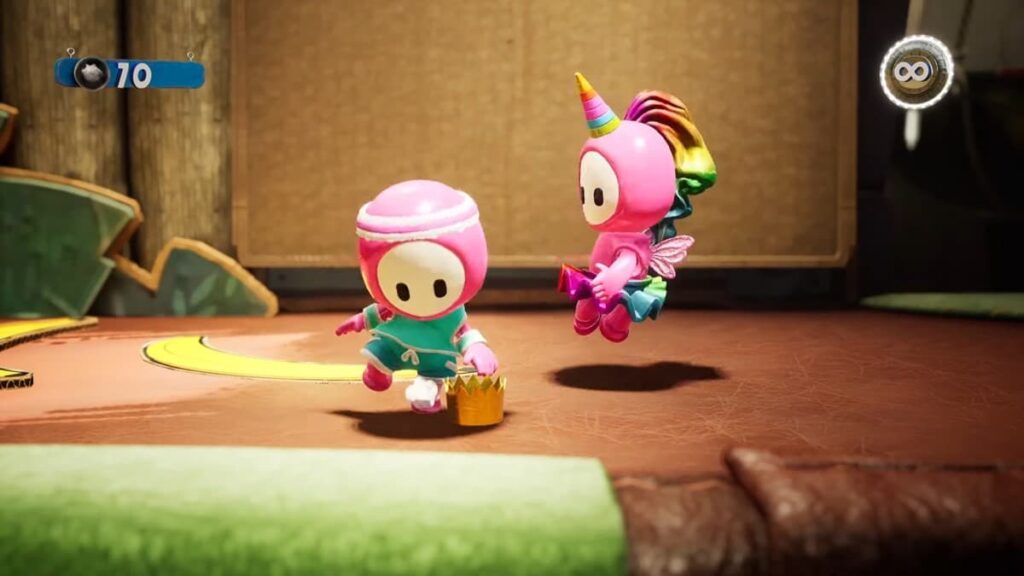 Rookie Fall Guy
Fairycorn Fall Guy
A lot of polling and decision-making went into deciding which Fall Guys costumes would become Sackboy costumes, but in the end, it was two Season 1 fan-favorites: one from the Fame Track (Rookie) and one from the DLC (Fairycorn).
For more Fall Guys content, check out How to select a primary profile in Fall Guys for your Epic Games Account on Pro Game Guides.