The ever popular Fall Guys is keeping the attention of fickle gamers everywhere, and that has never been truer than on Twitch. The game has been in the top 10 watched listings since it has been released, and has continued to captivate viewers with the crazy antics of these many colored based creatures. There's been quite a bit of hype surrounding various collaborations that can be done with the game and its skins. So, naturally we expected to maybe see a purple little guy running around at some point.
While nothing has been confirmed yet, it looks like based on leaks that we're going to be getting a Twitch skin in Fall Guys. In the recent update a new "Rival" outfit was added to the game. Twitch Rivals is an event that puts streamers against each other in a tournament like format with prizes for the victors. Here's a look at the skin that was found by HypexFG and FallMix: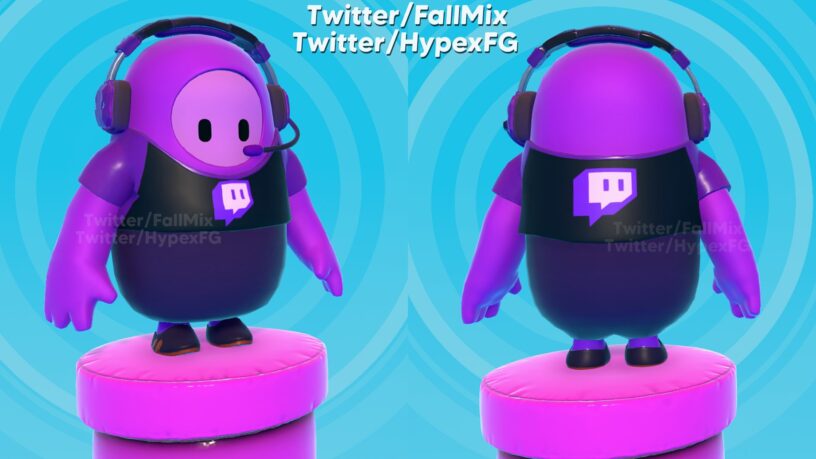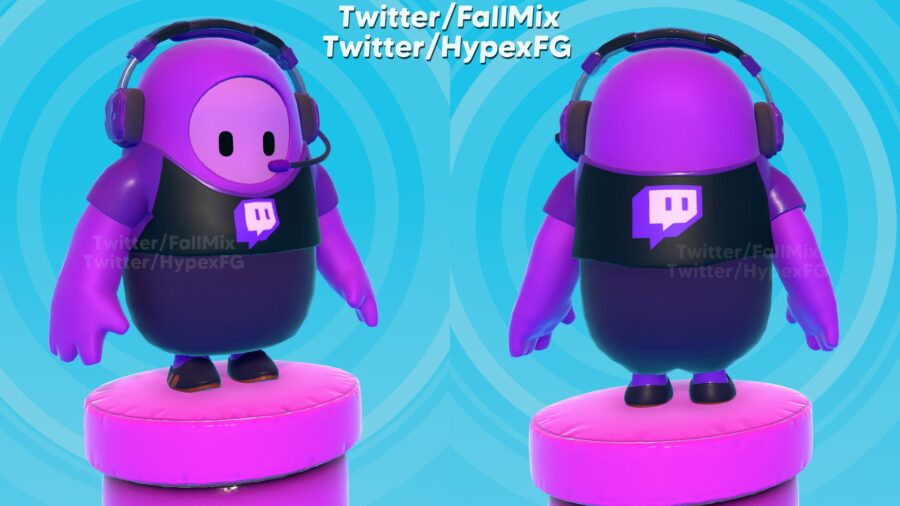 The Rival being in the name is a bit worrisome if you were hoping to nab this skin. It's possible that it makes this skin a streamer exclusive, but I would tend to doubt that they would do that. While we don't know for sure, I would expect it to be a Prime Gaming (formerly known as Twitch Prime), or just a Twitch Drop that you can get by watching a streamer during a future Twitch Rival event. Unfortunately, we don't know what is exactly going to happen with this skin, but we'll be sure to let you know as soon as we get official word!