Open-world action RPG Fallout 76 is the prequel to the much-loved Fallout series. Set 25 years after the great war, you play as a former resident of Vault 76 trying to make their way in the wastelands of the Appalachia region. You'll face all manner of creatures affected by the Scorched Plague, including insects and massive mutated bats. While at the other end of the scale, you'll also find mutated rabbits. If you need to find some, we've collected all the best rabbit locations in Fallout 76.
Fallout 76 rabbit locations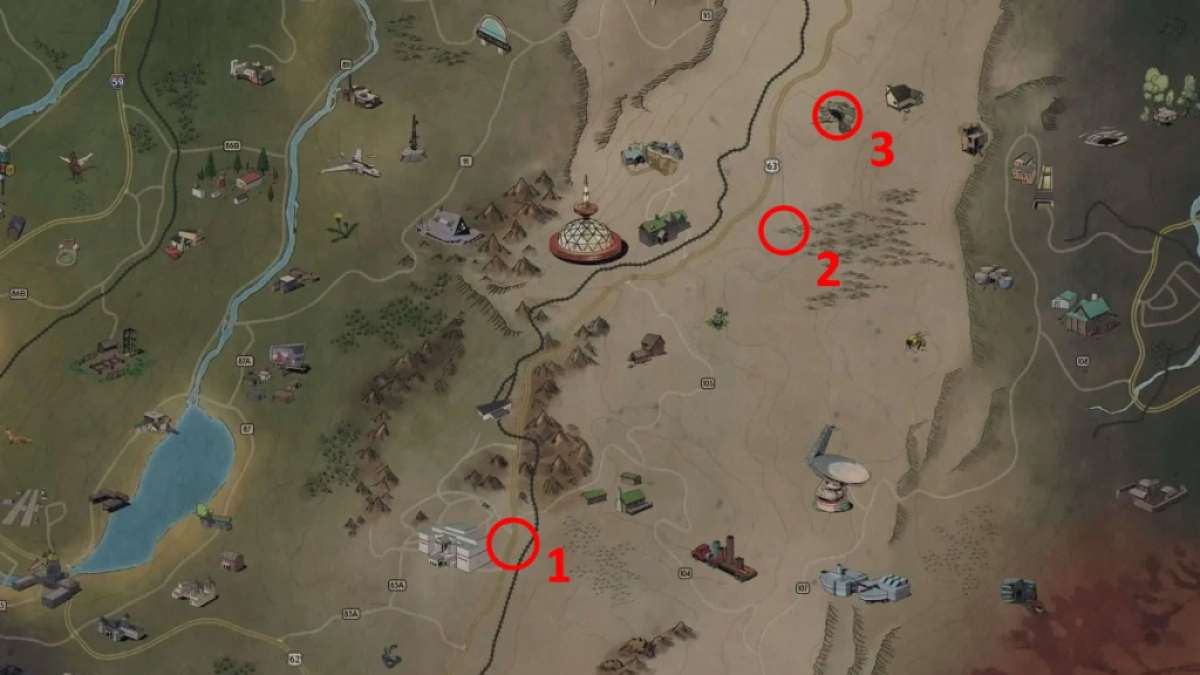 There are three locations where rabbits can reliably be found in Fallout 76, all of which we've marked on the map above. You'll likely be looking for them to complete the daily mission The Hoppy Hunter Challenge (Hunt Rabbits). While non-aggressive, they can be frustrating to hunt down due to their small size and the fact that they'll run away at the first sight of combat. Here's a little more on each of the locations:
Related: Where to Farm Floaters in Fallout 76
Whitespring Service Entrance: In the Whitespring Resort region. You'll regularly find rabbits on the hill behind the service entrance area.
Central Mountain Lookout: In the Savage Divide region. Directly east of Top of the World and the Pleasant Valley ski resort, in the hills.
Wendigo Cave: In the Savage Divide region. If you don't have any luck at Central Mountain Lookout, head directly north to the area around Wendigo Cave.
If you don't get enough rabbits at these three locations, we suggest you switch servers as these are the most reliable rabbit-hunting spots. However, for a bit of variety, you may also want to check out the road heading northeast from Monongah Mine, the tracks at Sunnytop Station, and to the southeast of Cow Spots Creamery.
We've got plenty more Fallout 76 information for you at Pro Game Guides! Why not check out Fallout 76 Fever Blossom Locations, or What is Weaponized Nuka Cola Ammo in Fallout 76?