Final Fantasy XIV Patch 6.3 has added new Custom Deliveries to help Crafters and Gathers be able to quickly amass scrips and gold. These new Custom Deliveries from Anden, as strange grass-like creature, are the second added to the Endwalker expansion. Here's how to unlock Anden's Custom Deliveries in Final Fantasy XIV Patch 6.3.
Unlocking Anden's Custom Deliveries in FFXIV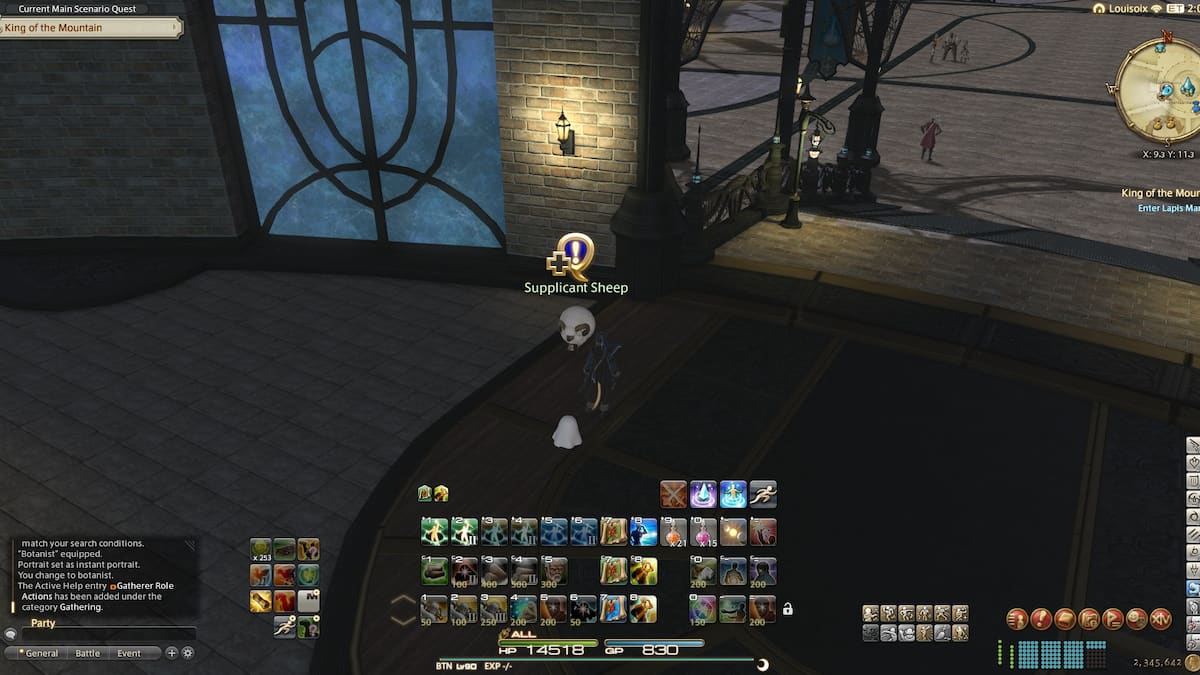 To unlock the new Custom Deliveries, head to The Cystarium and speak to the Supplicant Sheep (X: 9.3 Y: 11.3). It will give you the quest That's So Anden. This will send you to Il Mheg, where a leaf man, Anden II, needs your help.
After liberating him from torment at the hands of some pixies, you can start some deliveries for him. Agreeing to help him will net you 112,200 experience for your crafters or gathers, 984 gil, and your choice of 3x Giant Haddock Dip (HQ) or 3x Yakow Moussaka (HQ).
Deliveries can either be Gathered by Miners and Botanists, fished by Fishers, or crafted by the various crafting jobs. All materials for the craftable collectables are available from Aenc Ose <Pixie Peddler> in Il Mheg (X: 16.5, Y: 33.8). By crafting and gathering collectables you can give them to Anden II and receive Purple and White Scrips.