Epic is out the gate strong with a bunch of popular comic book heroes being a part of the brand new Fortnite Chapter 2 Season 4 Battle Pass. It looks like they might not be done yet, however, and it is possible that we see Black Panther added in the near future! This would be another impressive addition to their catalog of well-known heroes from Marvel. Not a lot is known yet, but based on some files found in the 14.00 patch, it looks like we could see him entering the game in some way soon.
There's a good chance we might get a Black Panther skin this season, Here's his abilities and the sounds of one of them "Kinetic Absorption" pic.twitter.com/njmZBsy0VA

— HYPEX (@HYPEX) August 28, 2020
Two Black Panther abilities were found, and appear to likely involve what he will be able to do as a boss and potentially what is Mythic item will do if you can eliminate him. Kinetic Absorption will absorb any incoming damage, and the Whirlwind Blast will explode and have an AOE like effect that could damage nearby players. This would be a pretty interesting ability, and I would love to see how it would work in the game.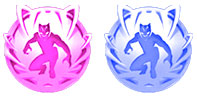 While nothing is confirmed yet, it's a very good sign to see these icons in the files because it would be unlikely that they would be added if there weren't plans to add Black Panther to the game. It is possible that this was from a previous build and they decided to scrap it, but I don't see why they wouldn't add him into the game, especially after his popular Marvel movie!