Epic just posted a Twitter video in celebration of the Summer Splash event! While they posted a lot of leaked outfits that we already knew about, we also got to see what appears to be a new motorcycle based female skin that we have never seen before!
The new skin is mainly black and white with pops of pink color in her hair and the canisters she has strapped to her bandoleers. She's wearing a skull helmet with checkered white and black boxes that resemble a checkered flag you'd see at the end of a race. You can also see these patterns on the sleeves of her shirt and on the ends of her shorts!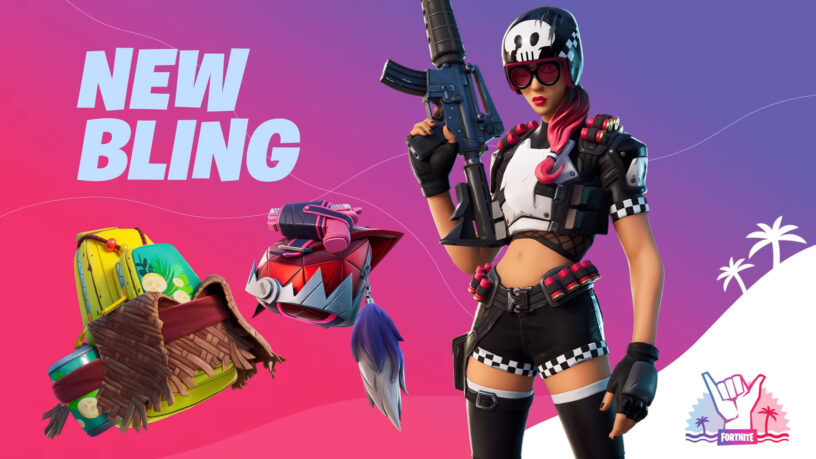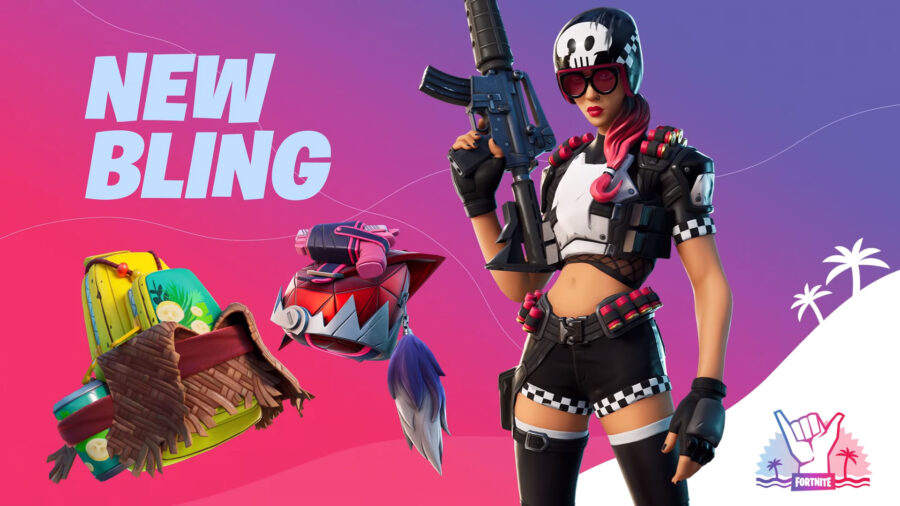 This outfit had not been revealed previously, and is looking like something that will likely be popular with the Fortnite crowd. We don't know when it will be available in the Item Shop, but it will likely be within the next few weeks at the very least. You can check out the video it was revealed in here:
Summer is still going strong with the Fortnite Summer Splash 🌊

Put on some shades and take a tropical trip to an a-peeling destination with the Summer Legends Pack!

More info here: https://t.co/GHbgdXazkD pic.twitter.com/Da2rddSD8P

— Fortnite (@FortniteGame) July 29, 2020
The Summer Legends Pack can be found in the Cash Shop right now and can be purchased for $19.99 USD.