There have been many challenges this season for Fortnite, and Epic Games keep on adding more. With this new set of challenges, they are honoring Black Panther star Chadwick Boseman. By completing the set of challenges, you will earn the Wakanda Salute emote to use in-game.
Celebrate the legacy of Wakanda's King with the Wakandan Salute Emote, which is available free to Fortnite players that complete the Wakanda Forever Challenges between December 21 and January 12.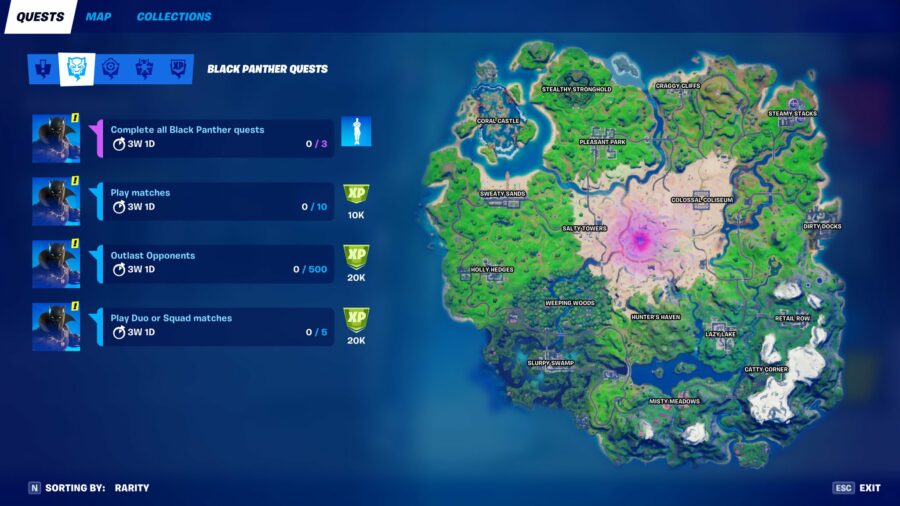 Epic Games are encouraging all players to use the Wakanda Salute Emote for #Fortography.
This week, #Fortography centers around the Wakandan Salute Emote made popular in Black Panther.

Using your favorite heroes from both the Marvel and Fortnite universe, use the #Fortography hashtags to submit your screenshots.

More info: https://t.co/goib3SE1pI

— Fortnite (@FortniteGame) December 21, 2020
Black Panther is an upcoming Fortnite skin but is coming alongside other Marvel characters, such as Captain Marvel and Taskmaster, in a Marvel: Royalty & Warriors Pack.
In addition to the Emote, a new trailer is coming at 6:45 PM ET today, December 21st. Data miners are already hard at work and have already discovered that the trailer is for the new Marvel pack mentioned above. Then after the trailer, the pack will be available in the shop after the reset!
Fortnite will publish a new trailer for the new Marvel Pack 15 minutes before the Item Shop resets!

The Pack will be available in the shop after the reset!

— ShiinaBR - Fortnite Leaks (@ShiinaBR) December 21, 2020
For those who want to watch the trailer, YouTube is set up, and at the time of writing, this premiers in 8 hours.