These are the unofficial Fortnite 11.20 Patch Notes! Epic hasn't been compiling detailed notes like they used to, so we're putting together a list of everything that changed in the new update. We have some bug fix information, and will be posting whatever else has been added to the game. We will replace these with the official patch notes if they are posted.
Patch Release Date & Time
The Fortnite 11.20 Patch was released on November 11th, 2019.
Official Patch Notes
Epic has posted some patch notes, but likely not everything that is updated. Here's a look at those:
Daily Challenges are back and can be completed for XP!

Up to three at a time are available, and once a day you can replace a Challenge for another.

In the Locker, you can now filter your items by the Season they were introduced in.

To filter your items by Season, enter the Season name in the search bar. Use terms like "season 5," "season x," "chapter 2 season 1," etc.

You can now adjust the UI contrast.

To adjust the UI contrast, use the User Interface Contrast setting in the Graphics section of the Video settings.

Added a Tutorial playlist for the mobile version of Fortnite.

To use Microsoft DirectX 12, select it in the Advanced Graphics section of the Video settings.

Adjusted the headshot multiplier of the Tactical Shotgun so it's now in line with the headshot multiplier of the Pump Shotgun.
Increased the Effective Health (sum of Health + Shield) given from Slurp Tankers.
Bug Fixes
Resolved syncing issues involving the Bandage Bazooka. (Because these have been resolved, the Bandage Bazooka has been re-enabled.)

Addressed reports of hitching on mobile devices.

Resolved the equipped item slot being the selection slot when players open the inventory.

Addressed reports of buildings sometimes appearing low-detailed on PlayStation 4 and Xbox One as players land on the map.

The hair of the Devastator Outfit now appears the intended color.

The John Wick Outfit's Pistol no longer appears larger than intended.

The Magma Wrap now appears correctly on everything except the Bandage Bazooka and Pistol.

It will appear correctly on these weapons in a future release.
Chapter 2 Season 1 Extended
The first Season of the Battle Pass in Chapter 2 will be extended into February of 2020!
With a new year comes new beginnings! Last year we celebrated 14 Days of Fortnite over the holidays. This year we've got even more content for you to unwrap, including new game features, free rewards and a live experience that you won't want to miss. To prepare for all the new holiday-themed updates, we will be extending Chapter 2's first season into early February. Get ready for winter!
Unofficial Patch Notes
Here's a look at some of the additional stuff that was leaked or added to the game! Leaked cosmetics can be found on this page.
Mystery Skin has Been Revealed
If you collect all of the FORTNITE letters, you will be rewarded with this season's Mystery Skin:
Anonymous Appearance Option
You can now give yourself an anonymous appearance that will alter how your cosmetics will appear for opponents in a match. This is for content creators who are concerned with stream sniping.
Snow is Falling
A start to the potential winter theme in Fortnite has started with a bit of snowfall happening on the map!
It started to snow in any area on the map a little.

Hopefully we dont get snow for 3 Seasons this time pic.twitter.com/JQUHVYthAv

— Kleinmike (@xkleinmikex) November 20, 2019
Leaked New Weapons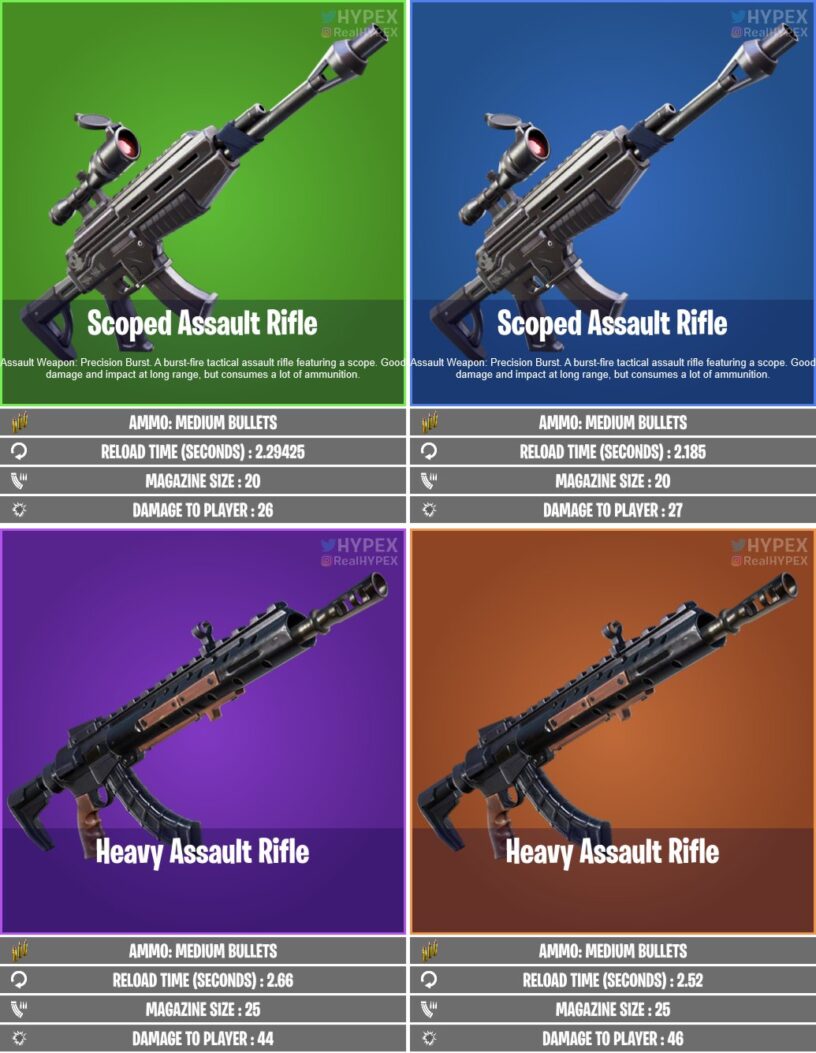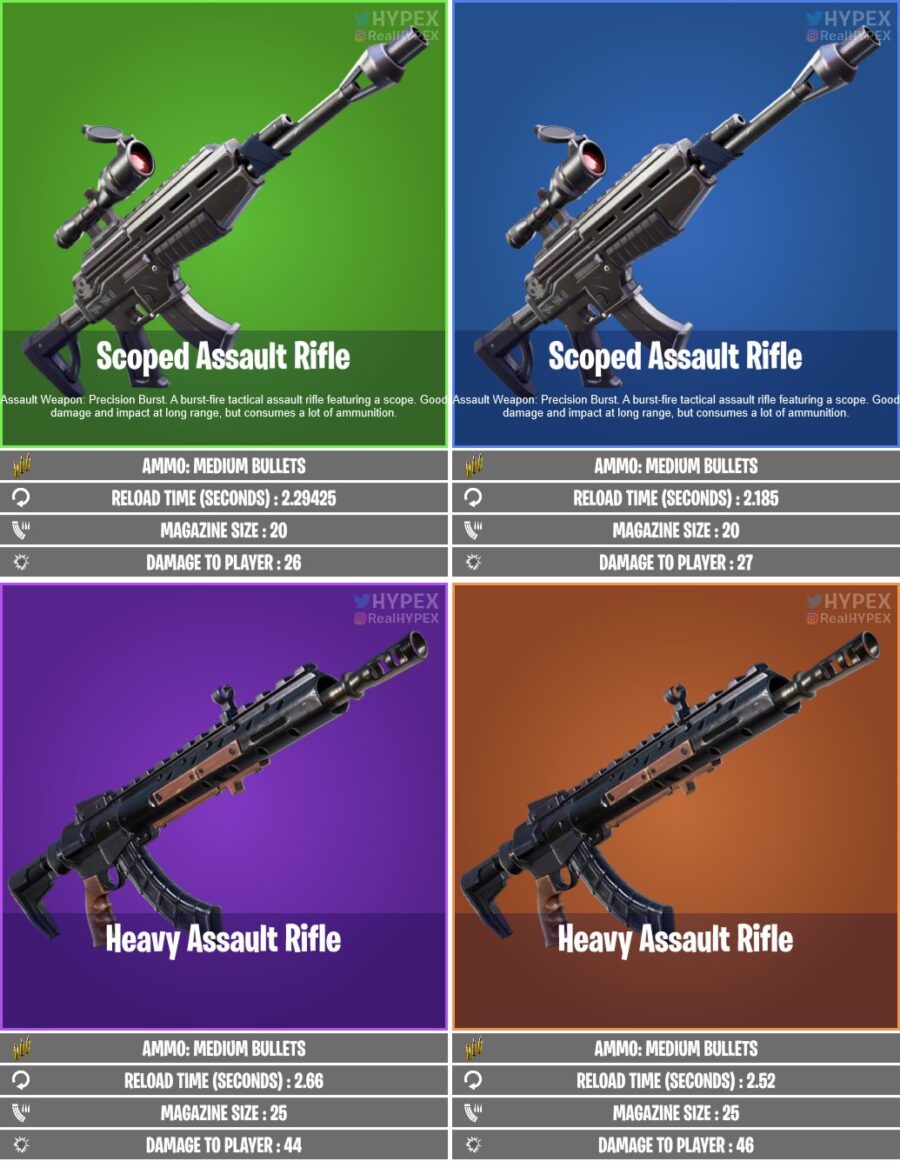 It looks like it's quite possible we're getting the Scoped Assault Rifle back in the game and a new Heavy Assault Rifle (Source). These weren't added in this patch, so you can likely expect them in a future update.