These are the unofficial Fortnite 11.21 Patch Notes! Epic hasn't been compiling detailed notes like they used to, so we're putting together a list of everything that changed in the new update. We have some bug fix information, and will be posting whatever else has been added to the game. We will replace these with the official patch notes if they are posted.
Patch Release Date & Time
The Fortnite 11.21 Patch went live on December 4th, 2019.
Fortnite 11.21 Patch Bug Fixes
Here are the expected bug fixes for the 11.21 patch. These were taken from the Trello that display all of the stuff that Epic is working on in terms of bugs.
General
The Show FPS option should now show in the settings in Battle Royale/Creative.
Battle Royale
The refund token count should now be displaying incorrectly.
Creative
Partially fixed issue (plans for additional improvement in next release) of controller input delay for the following actions in Creative:

Reloading
Editing
Placing builds
Switching modes
Mobile
In patch v11.21, we have further addressed reports of hitching and FPS drops on mobile devices. We plan to include more improvements in our next release
Fixed issue of an increase of low-detailed buildings on Nintendo Switch
Unofficial Patch Notes
Looks like nothing was really added other than bug fixes! No new cosmetics were leaked, but a new style for Lace was added.
Risky Reels Under Construction
Looks like Risky Reels is getting an upgrade or is going to be demolished! There's trucks pulling up that appear to be making some changes to the area.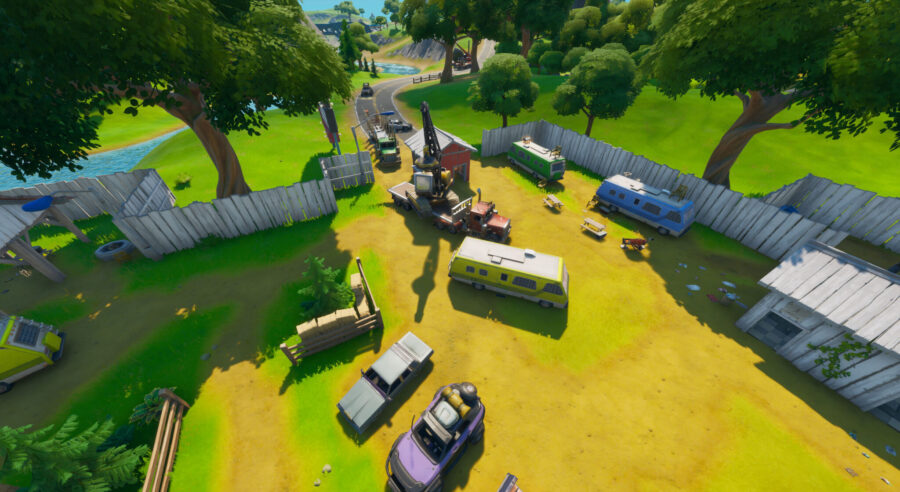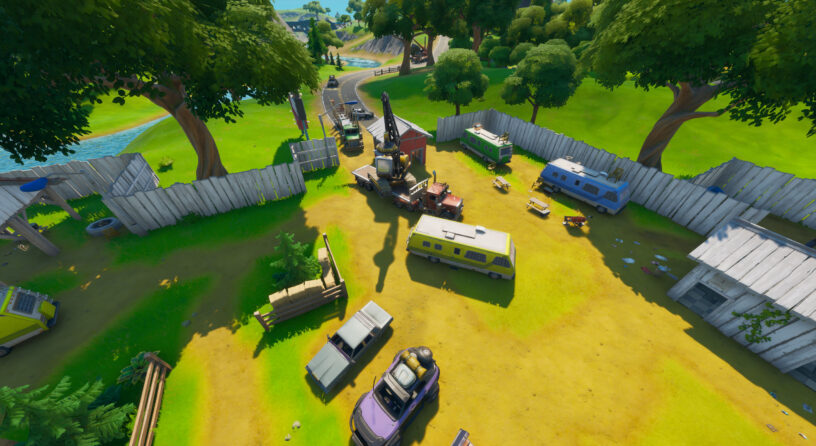 Leaked Weapons
These have been leaked for quite a while, and we're expecting them in any one of these future patches.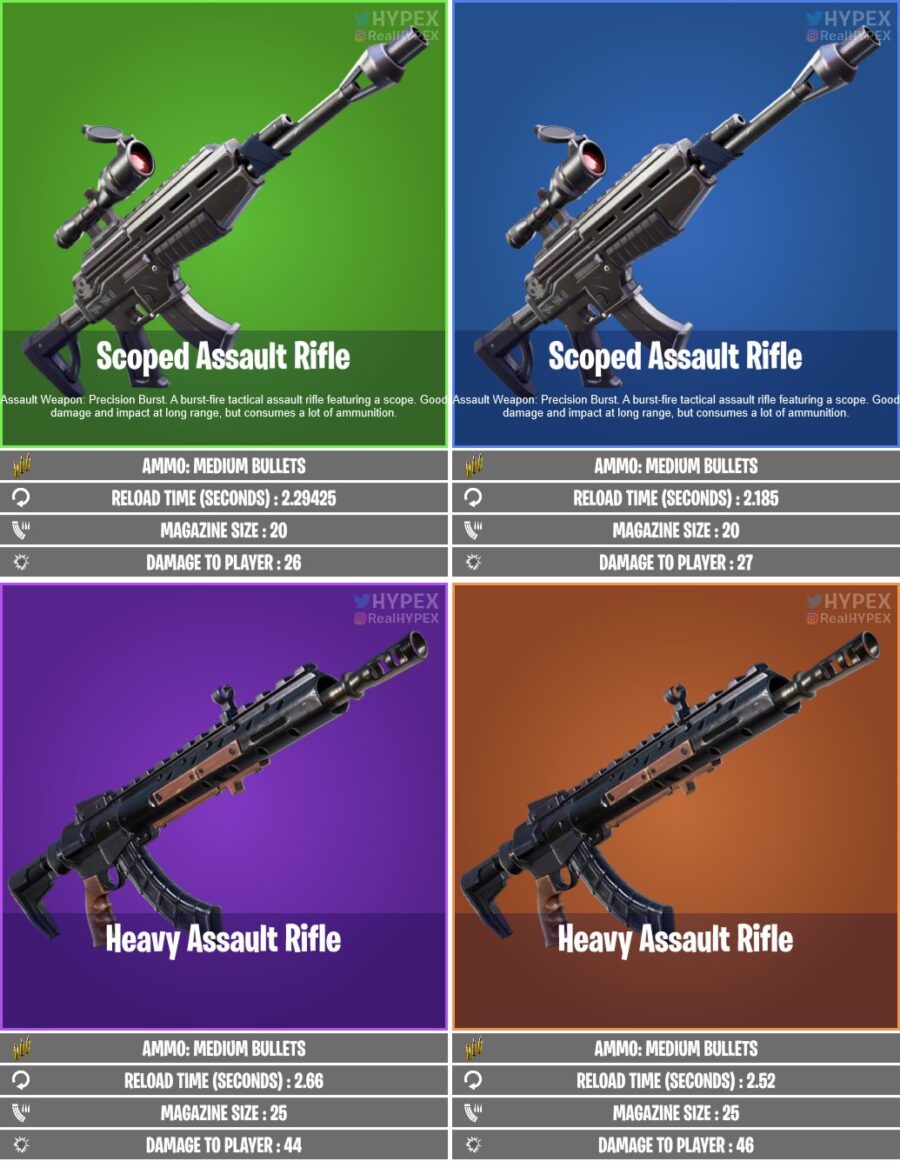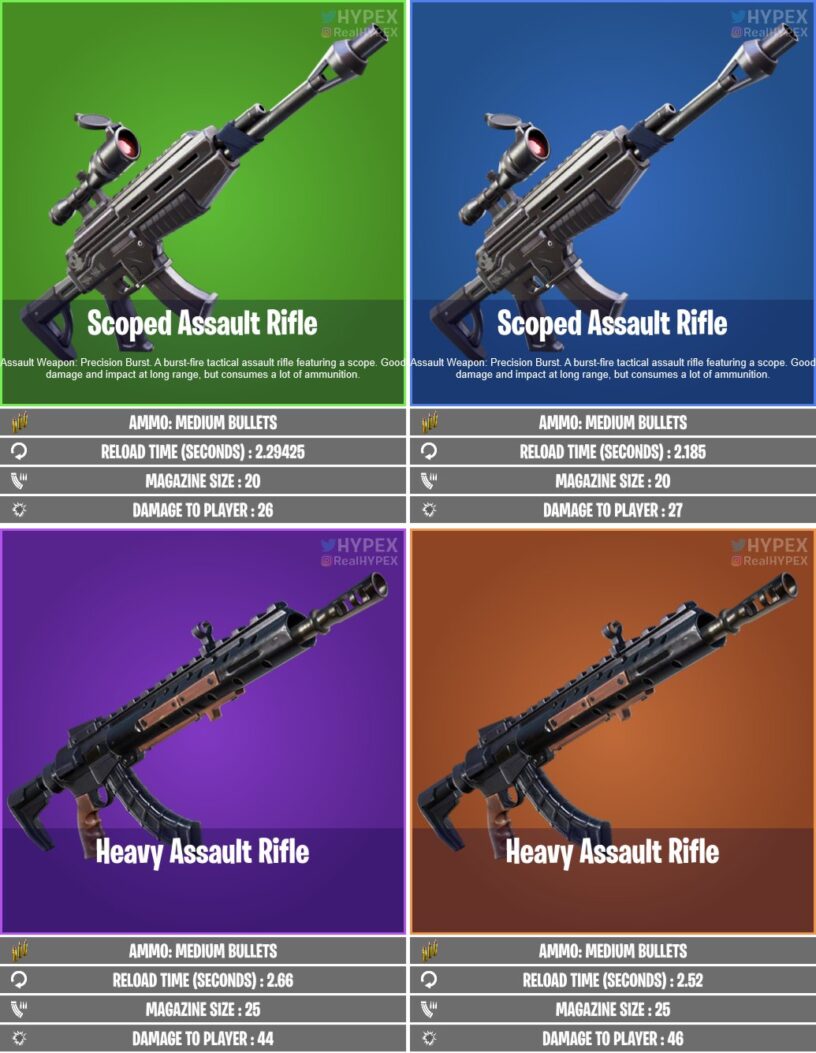 It looks like it's quite possible we're getting the Scoped Assault Rifle back in the game and a new Heavy Assault Rifle in a future update (Source).
Leaked Challenges
The Chaos Rising Challenges will be releasing on Thursday, December 5th, 2019!
Search Ammo Boxes at Steamy Stacks or Holly Hedges (7)
Skydive through rings in Steamy Stacks (1)
Complete a Motorboat time trial (1)
Deal damage to opponents from below (250)
Dance at the Green Steel Bridge, the Yellow Steel Bridge, and the Red Steel Bridge (1)
Eliminations with Shotguns (3)
Use a Zipline in different matches (2)
Eliminations from within 5 meters (3)
Search Chests in a single match (5)
Deal damage to opponents while in water (500)