A new bunch of cosmetics is about to roll into Fortnite with the Chapter 2: Season 5 Battle Pass arriving in December 2020. While not all of the skins are known at this time, we do have some leaks that point to the potential of some original outfits, along with a popular character from the Star Wars universe making its way into the game. We will be covering all of the new information that comes out about these cosmetics as things are revealed.
We now have a look at all of the skins that will be available in Fortnite Season 5! You will have The Mandalorian as your likely secret skins, with Baby Yoda playing some kind of role as an additional cosmetic. There are six other available skins with a variety of different looks. Based on teasers, it sounds like some kind of jungle/tribal type of theme that's going on which you can see from the two skins that are flanking The Mandalorian!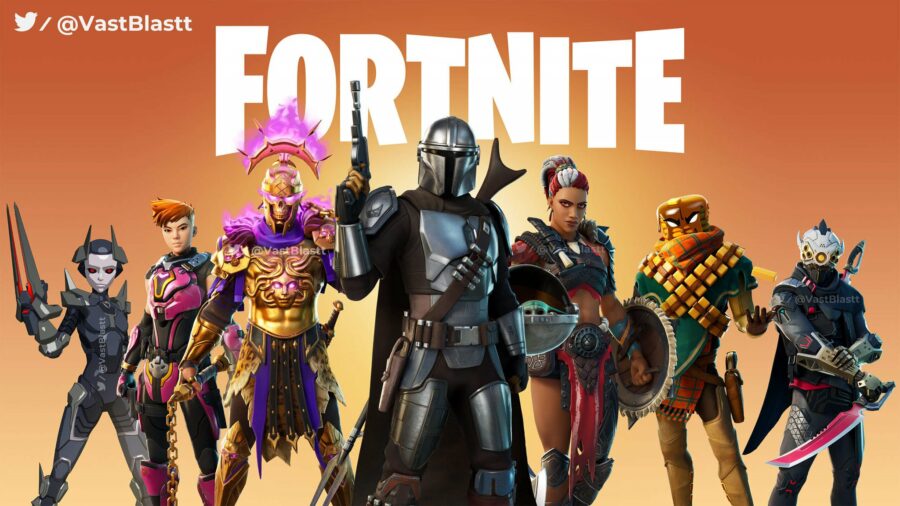 Fortnite Season 5 Skins
While some players were happy to see a season full of Marvel characters, a lot were disappointed because they enjoy the unique characters that Epic has made over the years. It appears that Season 5 will be more like earlier Battle Passes in Chapter 2, where you get a single crossover skin and the rest will be unique.
Styles
There's a lot of additional styles for the Battle Pass skins this season. You will likely earn the majority of them as you level up your pass. It is also possible that some of them will require you to complete specific tasks to unlock them.
Special Styles
There's Topaz, Sapphire, and Zero Point styles for the majority of the Battle Pass skins. These are earned after you hit level 100 on the Battle Pass.