Our Fortnite Chests Inside Containers with Windows Locations Guide features all of the spots you can possibly go to finish this challenge. The challenge has you opening five chests in these different areas, and will contribute to completing the Spray & Pray Mission from Season X.
Learn more about the Spray & Pray Mission with our guide here.
Containers with Windows Locations
You only have to collect five chests from these locations, and you can decide to go to the same one over and over if you wanted. Keep in mind that it's possible the chest doesn't spawn inside the container, so heading to one of the areas with multiple container is a good idea.
Pressure Plant #1
There are two at Pressure Plant, so this is a good place to start. South of the actual plant in the lava field is one container on a small boulder area.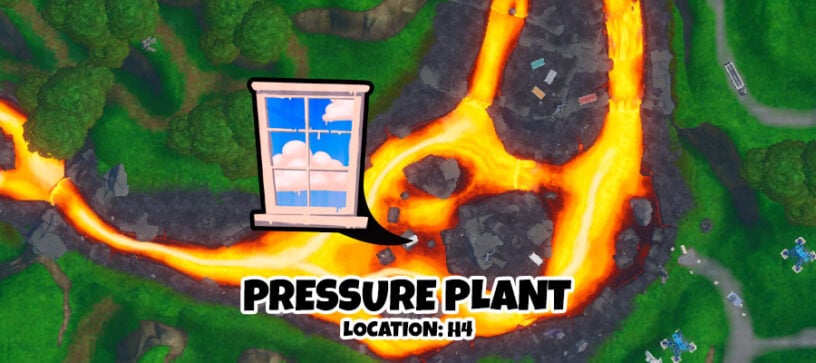 It's a white container with the Window sprayed on it, you'll also see what looks like Homer Simpson as a pirate on most of these.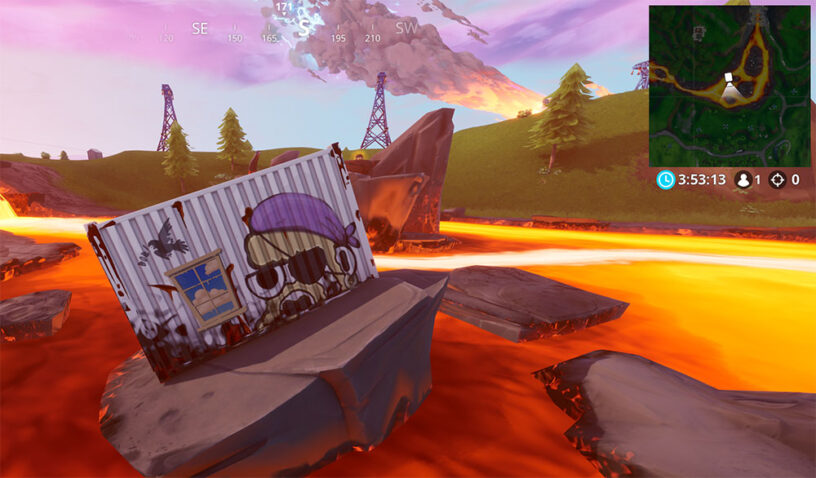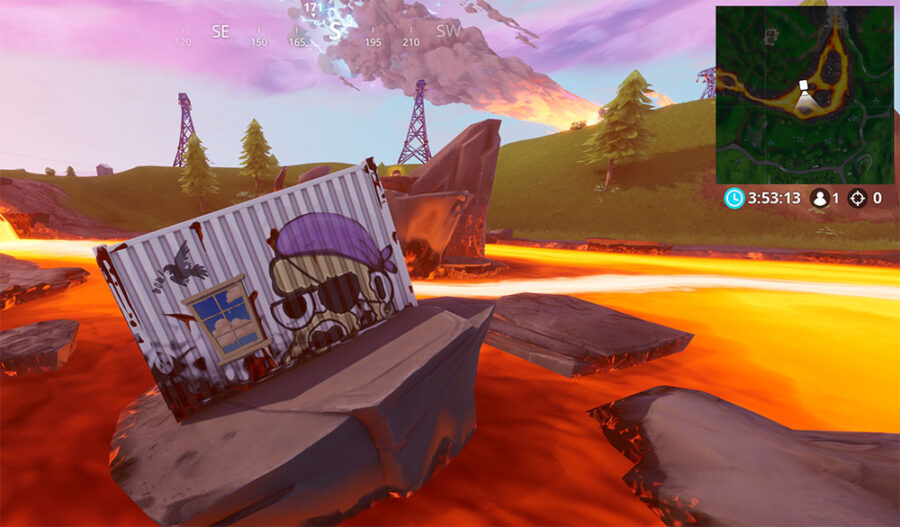 Pressure Plant #2
Further east on the larger land mass is another container.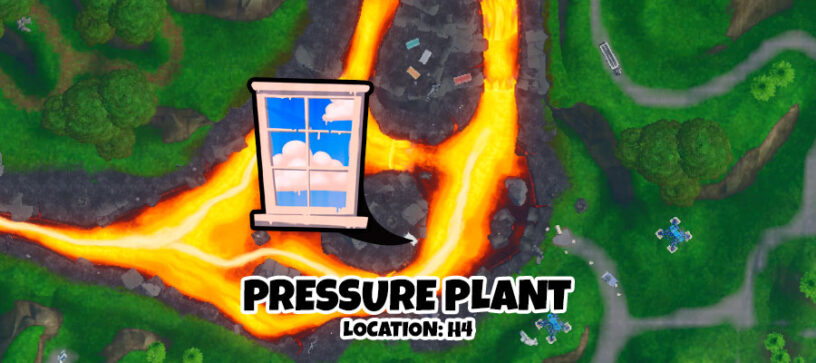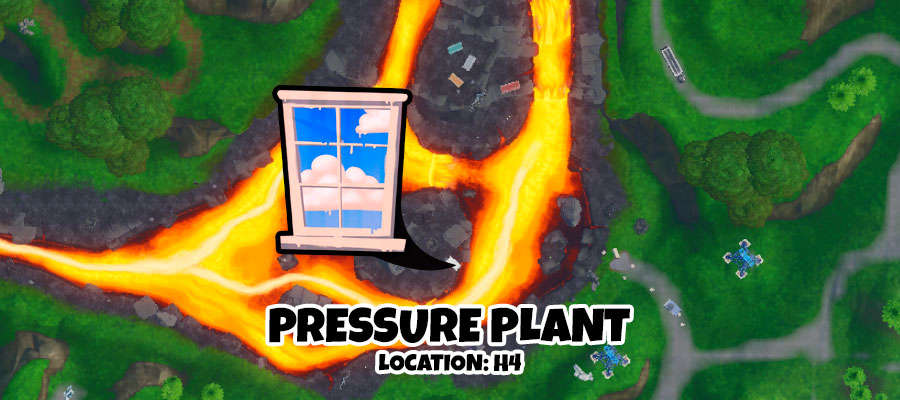 The container looks pretty much exactly the same as the other one, it's just on an easier to access part of the area.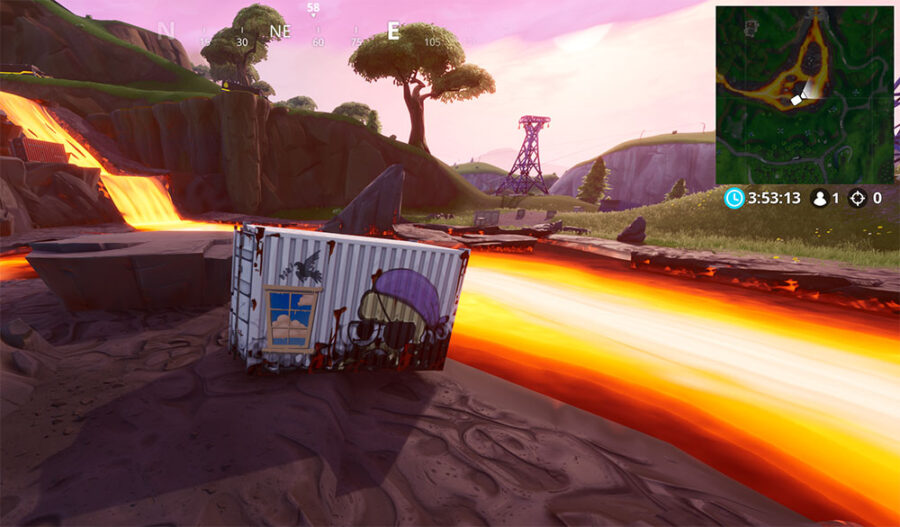 South of Dusty Depot #1
You'll find this one south of Dusty Depot on the top container of the truck that has a bunch of containers stacked on top of it.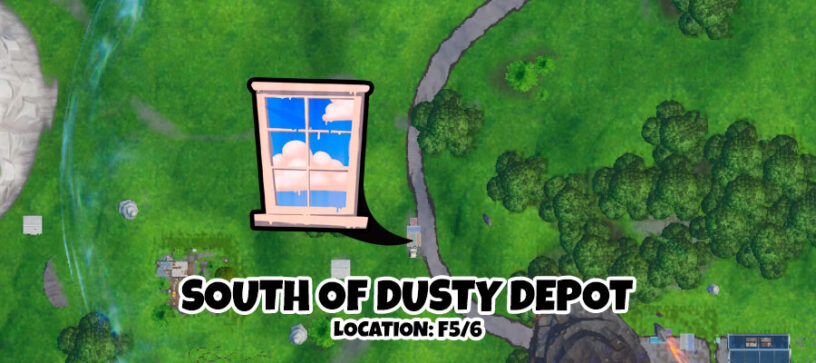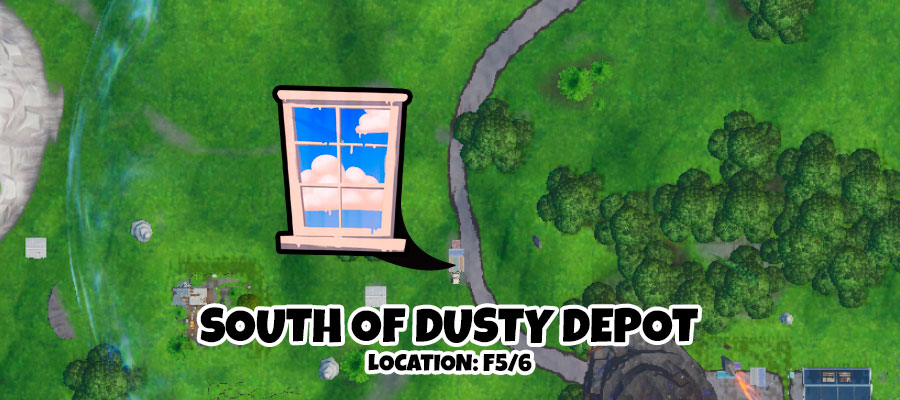 You'll have to build up to it, it's in the blue container at the very top.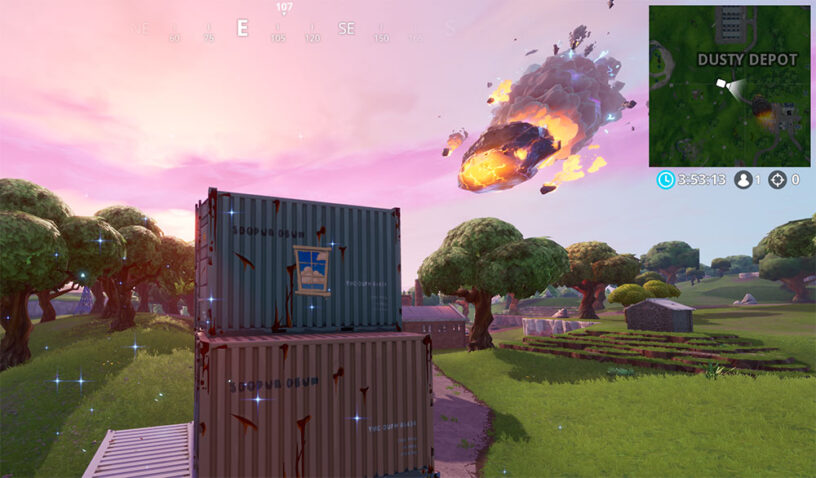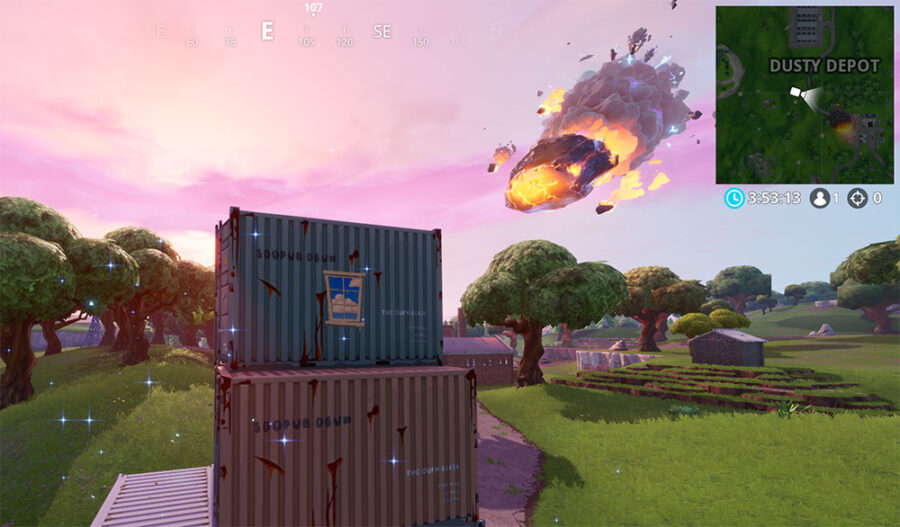 South of Dusty Depot #2
This one is in the factory building that are south of Dusty Depot. The map shows the meteor right above this area, but it's actually a bit further south then is shown.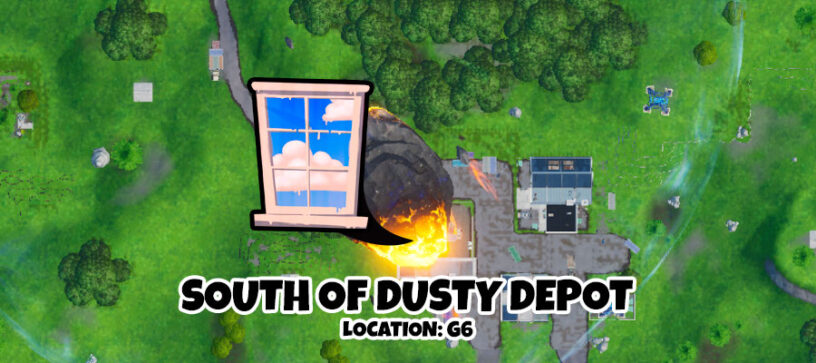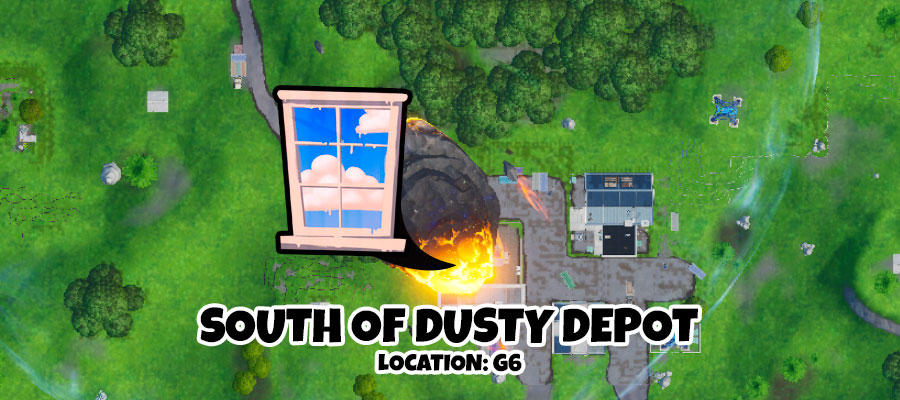 You have to go inside the building here, and you'll find it in the green container.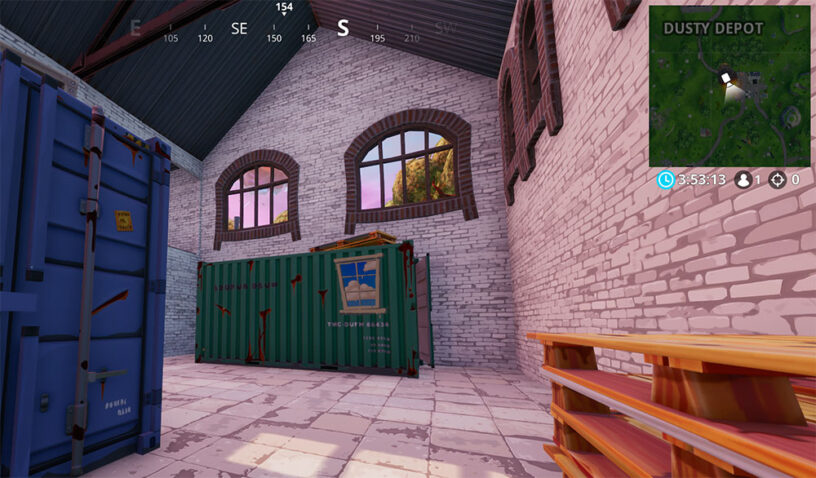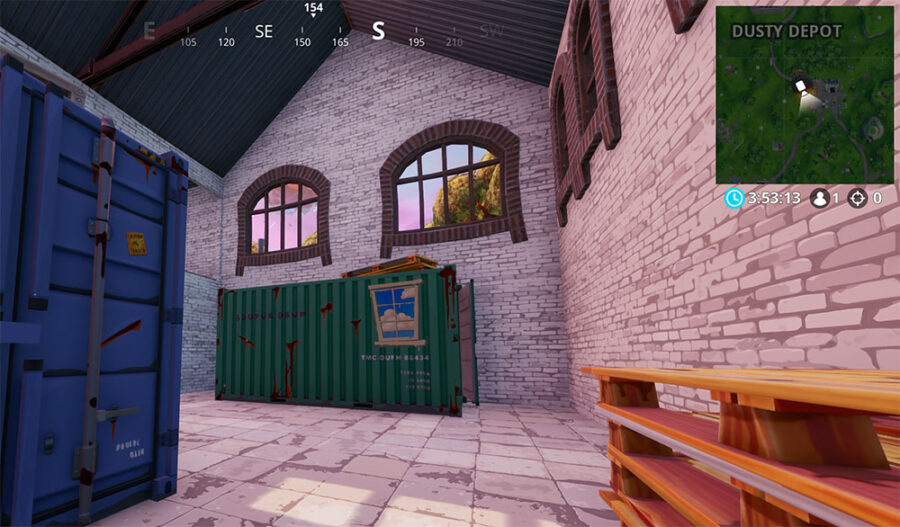 North East of Happy Hamlet
This one looks different than the other containers, it's in the back of a big truck. You'll find this spot to the north east of Happy Hamlet, it's just south of the night club area.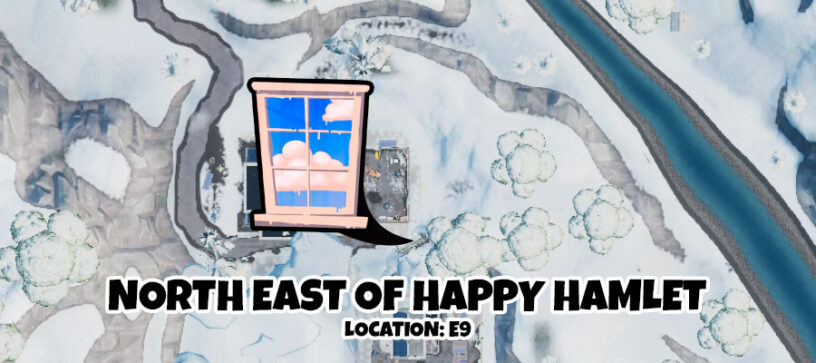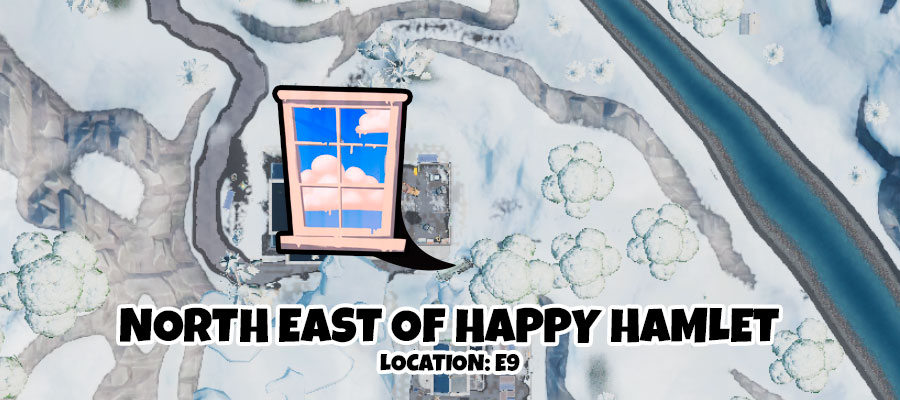 There's an overturned truck here, and inside there will hopefully be a chest!
East of Happy Hamlet
This one is in the same spot as the previous one, it's just further south a bit in the factory area.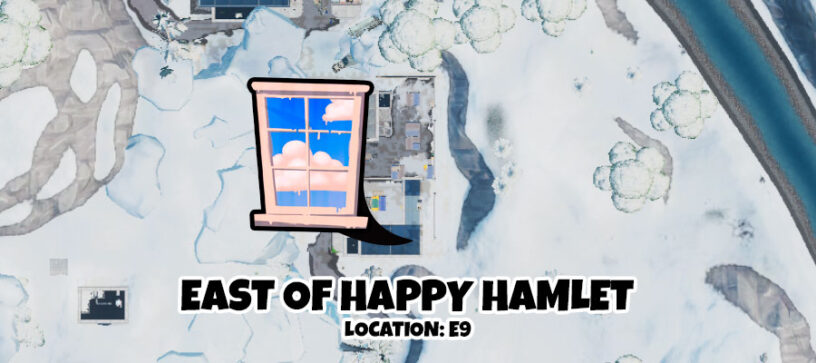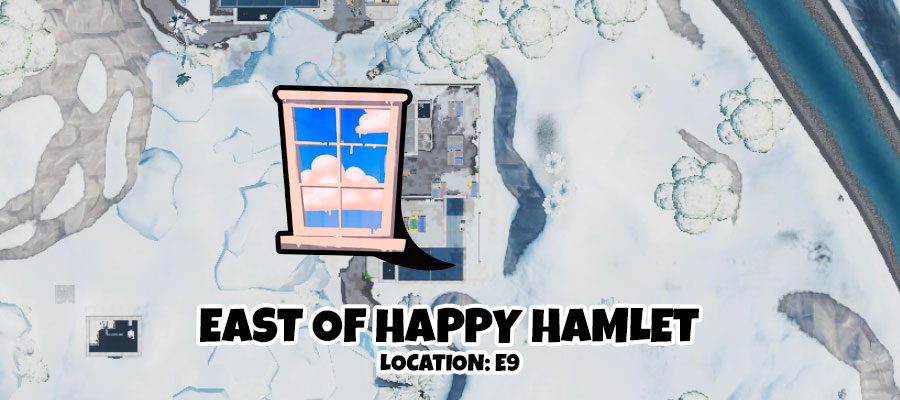 Go inside the southern most building of this unnamed area, and you'll find the window slapped on the red container.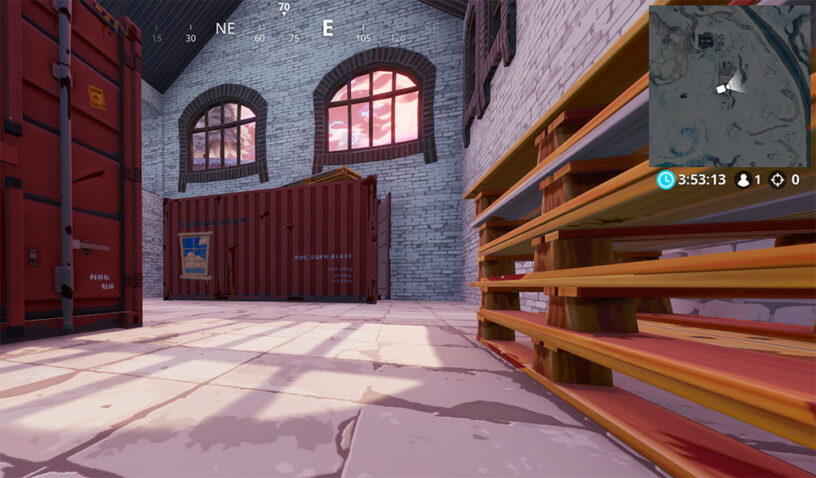 South of Paradise Valley (Mini Junk Junction)
This is the only one that is by itself, it can be found in the unnamed area that is referred to as Mini Junk Junction. It's south of Paradise Valley.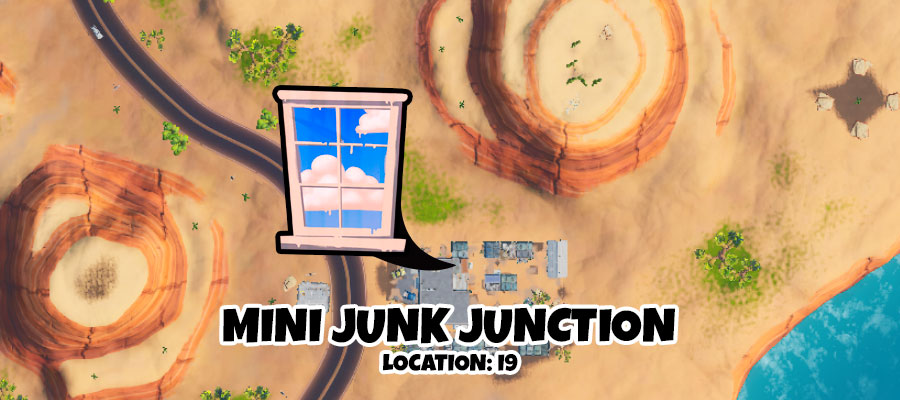 There's a window sprayed on the red container, but in actuality the chest will be in the white container. If you go inside the white one, there's an additional window sprayed in there!