NFL and Fortnite are collaborating and bringing team themed skins to the game! Our Fortnite NFL Skins List will feature the skins from all 32 teams!
It looks like you are only going to need to purchase one NFL outfit and it can be swapped to any of the thirty-two NFL teams. They've even added one additional unique Fortnite team. You can also customize the number, anything from 0-99 will be available. There are eight different options to choose from, from females to males, and multiple different skin colors.
The NFL Skins are Epic rarity and will cost 1,500 V-Bucks per skin!
This is a pretty interesting collaboration, because it brings Fortnite even further into popular culture, but also is pretty important for the NFL. Football is starting to wane in popularity, and isn't capturing the interest of young people. Partnering with Fortnite is a pretty obvious move for the NFL, and the skins will make a nice addition to the game. You can check out the official press release here from Epic, and here's the one from the NFL.
Fortnite NFL Skins Release Date
The skins are releasing starting November 9th at 7PM ET! You will be able to purchase them via the Fortnite Item Shop.
NFL Fortnite Skins List
We'll be listing all of the skins right here once they are leaked or are added to the game. For now, we're listing some of the images that Epic provided to promote these, as well as a video that shows off all of the different options.
Here are two referee skins that aren't technically part of the set above, but are connected to the whole release.
There's also some Football themed pickaxes that you'll have a chance to grab:
And one Football related Glider:
There's even a couple of emote to celebrate your victories or taunt the people you eliminated:
Here's a high quality image showing off three of the teams: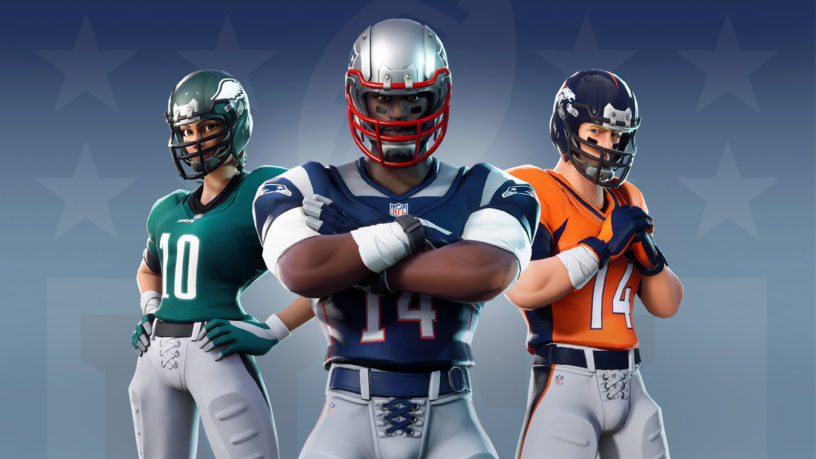 Here's a couple more high quality versions of the skins for the Cowboys and Titans (credit to @darrenrovell):