Our Fortnite Graffiti Covered Billboards Locations Guide features a quick look at how-to complete this challenge for your Spray & Pray Mission! There's just two locations to know, and they aren't too far apart, so getting this done shouldn't be too big of an issue.
Learn more about the Spray & Pray Mission with our guide here.
Graffiti Covered Billboards Locations
You just need to visit these location, so once you fly into the area, you should immediately get credit. Once you do, start making your way immediately to the other location so you can complete it without getting eliminated! You have to do them both in the same match.
Shifty Shafts Location
Head on over to Shifty Shafts, you can find the billboard right outside of the main area and directly east from the two houses that are in this area.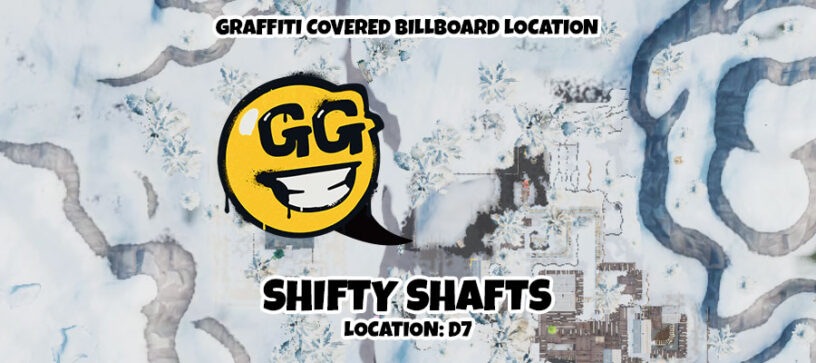 It's right to the east of the Second Chance Van that's on the road.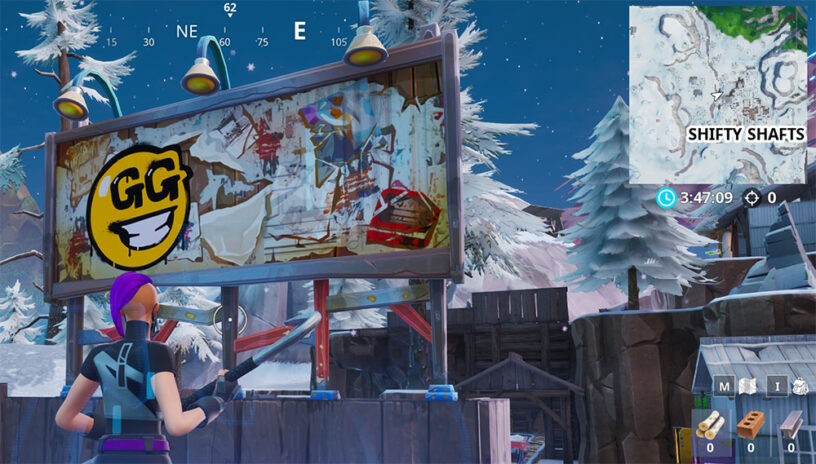 West of Salty Springs Location
If you go east and across the river from Shifty Shafts you'll be close to where you need to go. This area is kind of in the middle of nowhere, so make sure to check your map and look for E7 and the abandoned house area.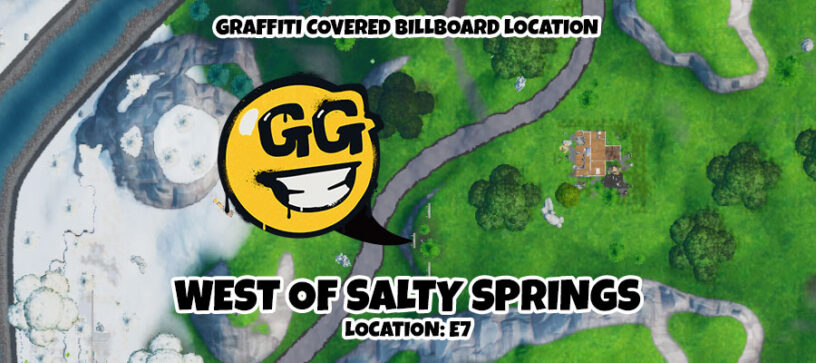 The exact location is just north of the mountain that is near the fork in the road and the bridge that cross into the snow biome over the river!