If you are looking for soccer/football areas to find pitch locations then you've come to the right place. Check out all of the pitch locations on a map with descriptions of where to find them!
This is one of the Season 4 challenges for Week 7 of the battle pass. You need to locate three different soccer/football areas. Once you find one, you will need to bump the ball into the goal to get credit! Do this two more times and you will complete the challenges.
If you want to know more about this week's challenges, check out our Fortnite Week 7 Season 4 Guide!
Fortnite Pitch Locations
Here's a map with all of the currently known locations you can use to score goals.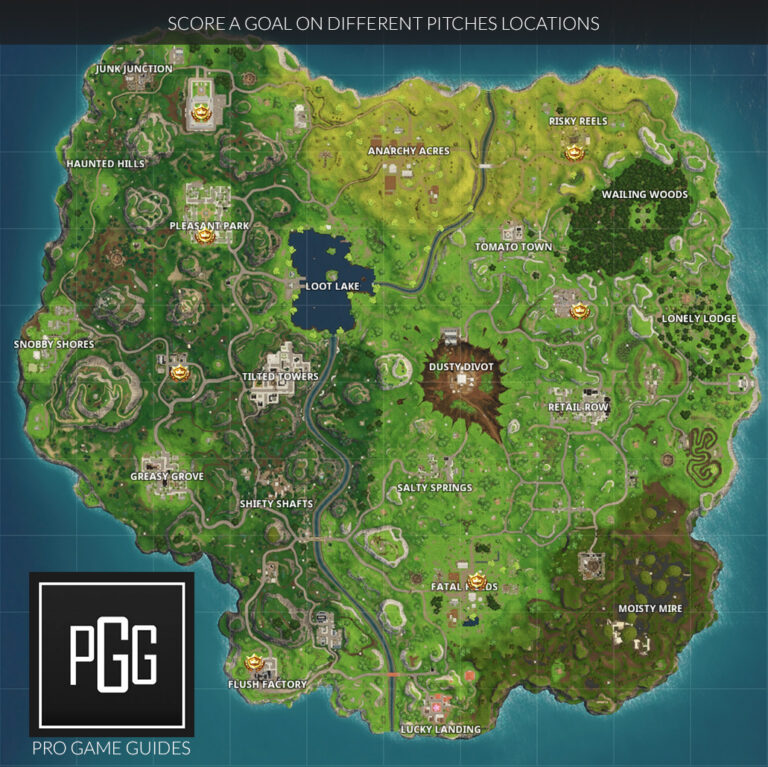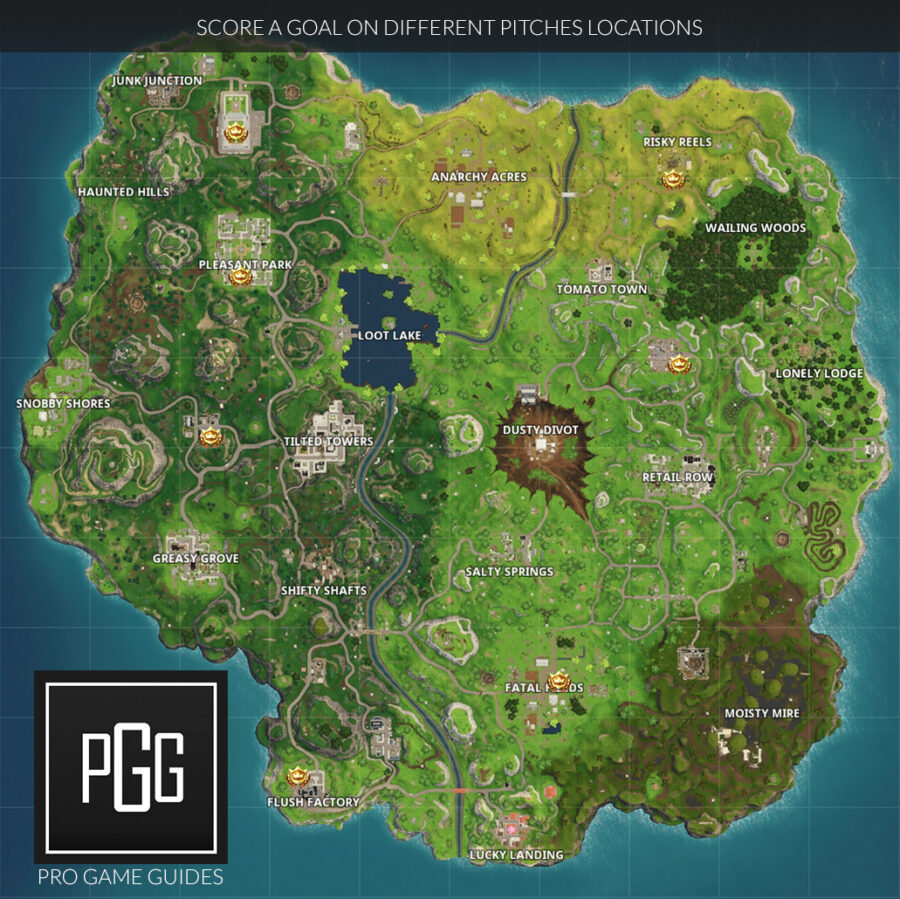 North of Pleasant Park: This is the brand new addition to the map. It's a large stadium that has a large soccer field in the middle of it.
Pleasant Park: Pretty much the original field that has been in the game forever. There's a potential treasure chest in the middle of it, so grab that if you can!
West of Tilted Towers: Just known as "soccer field" to most people, here's an easy spot for you to head to complete part of this challenge. This is actually a pretty decent low traffic loot spot as well.
Flush Factory: In the north west portion of the Flush Factory parking lot you will find a makeshift field with toilet bowls as goals!
Fatal Fields: On the north east side of Fatal Fields is a makeshift field with scarecrows and wooden goals.
South East of Tomato Town: In the container yard on the very south east side is a soccer ball with two containers as goals.
Risky Reels: Right under the busted drive-in movie screen is a ball with a couple of goals!