The Rift to Go is a new item that has been added to Fortnite Battle Royale. If you are wondering how to use it, where to find it, and want to know more about this guide will give you all of that information!
Epic is adding a lot of different items that allow you to make movements quickly. Items like this and the normal rifts that are scattered across the map have made it so you can not only travel far to beat the circle, but you can swoop down on enemies to get quick eliminations and third party into battles.
The item itself appears to be modeled off of a crystal ball. You can see the rift largely in the globe, and there's a tiny representation of the Fortnite island at the base.
If you want to find yourself one of the Rifts that are scattered all over the map, check out our Fortnite Rift Locations Guide!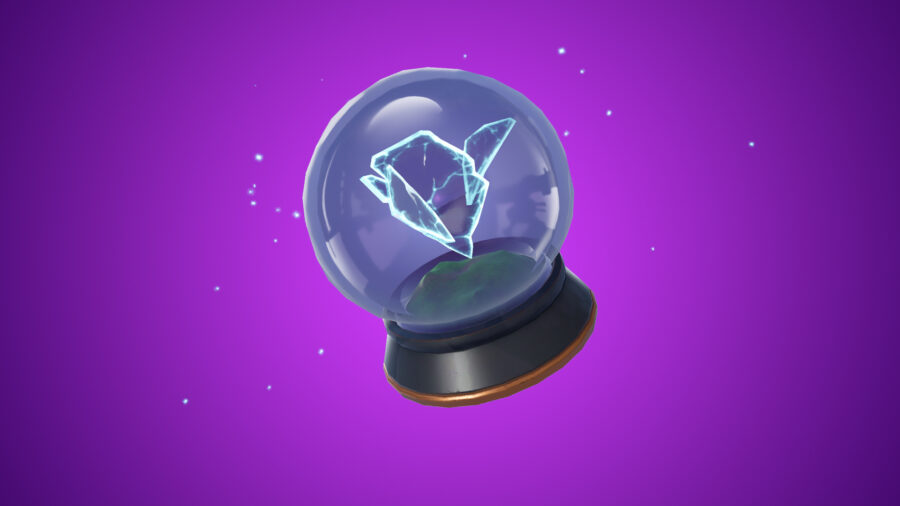 How-to Use & How the Rift to Go Works
It's pretty straight-forward on how to use it, once you find one, you'll have to find a spot for it in your inventory. Once you highlight it, just hit your fire button and it will create a rift that you enter into immediately. A rift will be left behind where you used it, and it will remain for 10 seconds. Any other player can use it, this includes people not on your team.
Where-to Find the Rift to Go
The Rift to Go is an Epic rarity item that drops in stacks of 1 with a max stack size of 2. They can be found in chests, Vending Machines, Supply Drops and Loot Llamas. You can expect these to be fairly rare for the most part due to the Epic rarity.
Rift to Go Tips
These are obviously great for bailing out of fights, but in particular these are best if you are in a location where your enemies can't get to the rift in time to use it.
If you have an enemy use one of these, try to land first so you can take a shot at them while they are in mid-air. Also, don't land anywhere they can grab the high ground from you. Land at the highest point of the area you are heading.
You can build up high and not worry about falling because if your structure gets dropped you can immediately rift in mid-air to save yourself. Keep in mind that they do take a second or two to work, so don't wait until you are about to hit the ground.
Rift to Go allows you to take fights that you wouldn't normally take because of the storm. You have a get out of jail free card, where your opponent might have to move quickly to get out.