The weeks are flying by and we're already on to week 5 of Fortnite Season 4's battle pass challenges! As always, we have a guide with all of the information you will need to complete the challenges.
If you don't know already, it's important to finish each of the weekly challenges in season 4. If you complete each of the weeks, you will eventually unlock a mystery legendary skin via the Blockbuster Challenges!
Season 4 Battle Pass Challenges for Week 5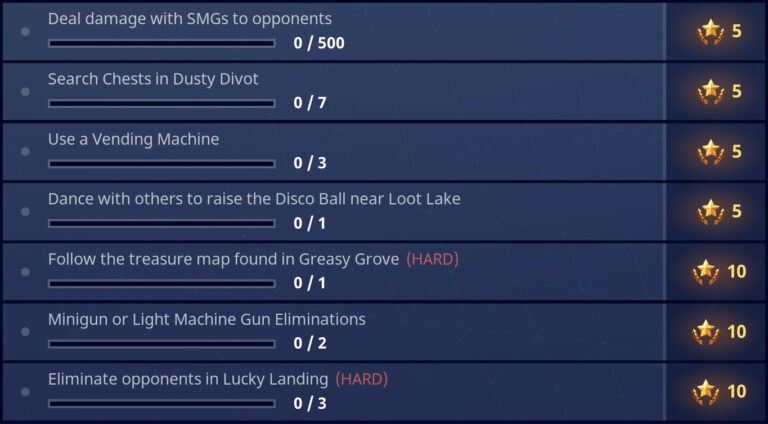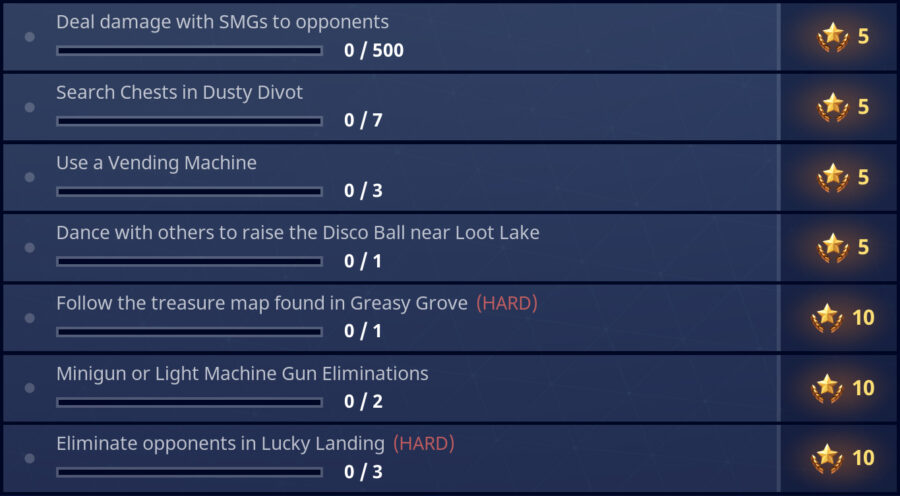 If you haven't already, be sure to complete your Week 4 Challenges! Also, check out our full overview of Fortnite Season 4!
Deal damage with SMGs to opponents
Well, SMGs aren't too bad so this challenge shouldn't be too difficult. If you want to try to run a loadout using an SMG, I would recommend running an AR, Shotgun, and SMG follow up. You can do your bulk damage with the the shotgun and then follow it up with the SMG. The purple tactical smg in particular is really powerful and can be underrated. Learn more about popular loadouts with our Fortnite Loadout Guide!
Search Chests in Dusty Divot
Dusty Divot was absolutely CRAZY when Season 4 started, but now it has calmed down a bit. There's a fair amount of chests, but now that this challenge is available it's going to be pretty crazy. I'd recommend waiting until a few days after the challenges are released to try this one.
Dusty Divot Chest Locations
The chests in the old Dusty Depot area should still count for this challenge, that might be your best spot to aim for when you land.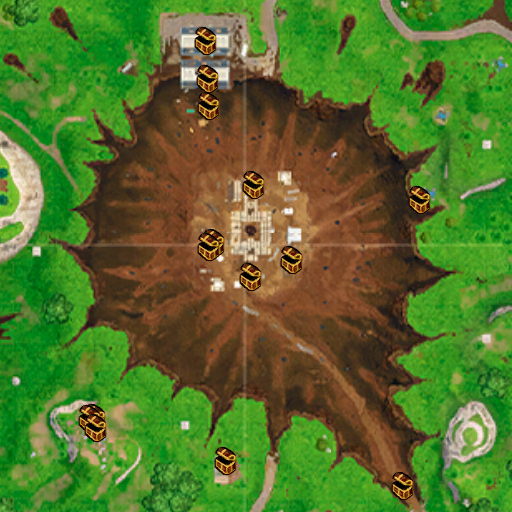 Use a Vending Machine
This was originally supposed to be a "Use a Jetpack" challenge, but looks like it got changed. Now all you have to do is use a Vending Machine, so check out the map below that displays there locations courtesy of fortnitechests.info. Vending Machines do not always show up and the rarity is random, so if you don't find one in a certain spot when you head there at first, you can either check back again or head to a different location!
Dance with others to raise the disco ball near Loot Lake
You are going to need four people to dance on different light up platforms to raise the disco ball. This would obviously be pretty easy with a squad, but in the beginning you'll probably get solos who are willing to do this and not shoot you. If you get four different people dancing on the pads, the disco ball will raise and give you credit for challenge. The northern most building at the Loot Lake factories has the pads!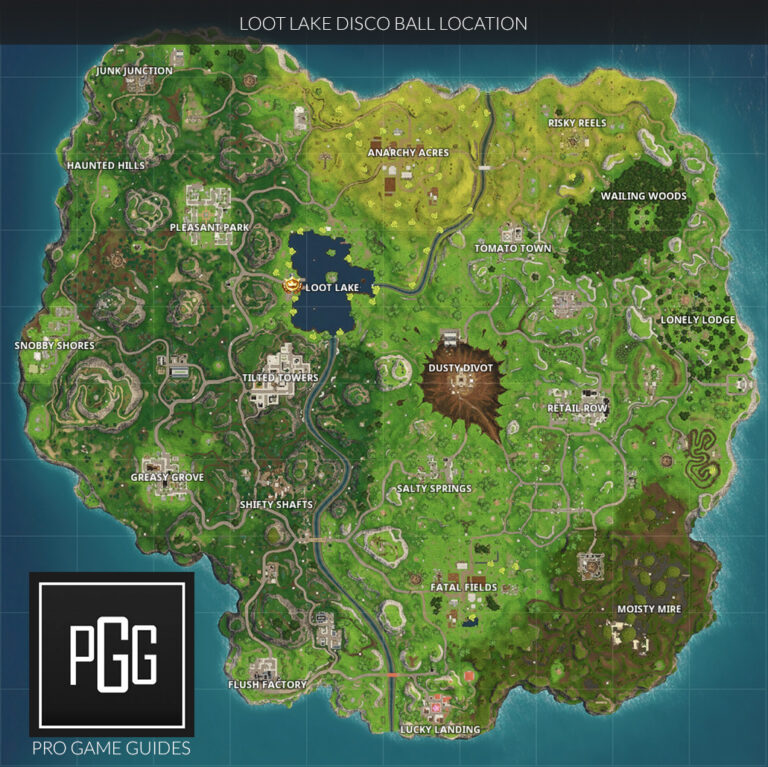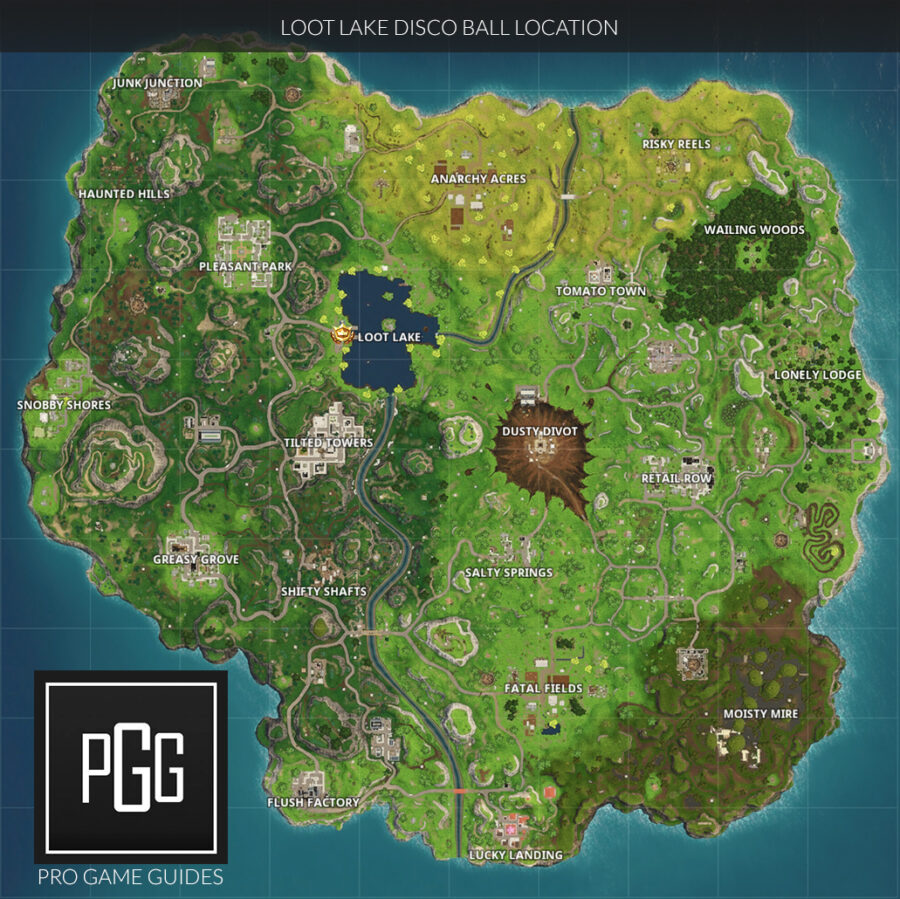 Follow the treasure map found in Greasy Grove (HARD)
If you are looking for the treasure, all you need to do is head to the evil lair that is east of Snobby Shores. If you land on the highest portion of the lair where the rocket is exposed, you can just drop down and grab the star rather than have to build your way up to it. This video below does a good job of displaying how to do this: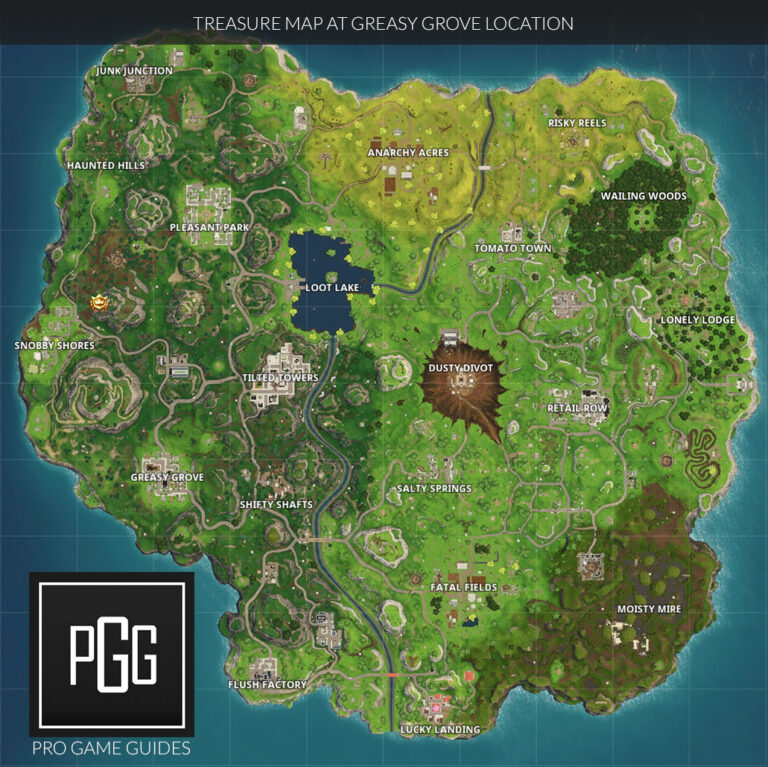 Minigun or Light Machine Gun Eliminations
I would look for the Light Machine Gun over the Minigun FOR SURE. The Minigun uses small ammunition and does less damage. The LMG is actually a pretty good weapon in the right hands, and can work as a mid-to-close range option. You only need two eliminations, so storming people with the LMG should make short work of this challenge.
Eliminate opponents in Lucky Landing (HARD)
Lucky Landing is actually a pretty good spot that isn't frequented too often. It has good loot, and if you know to hack down the bamboo trees you can come away pretty well kitted and have a fair amount of resources. However, it doesn't support too many people very well, so now that this challenge is enabled it could be pretty hectic trying to come out of here alive!
Hidden Battle Star for Week 5
The hidden treasure location for week 5 is in Moisty Mire! You can see the new loading screen below, and there's a picture of a crab with the battle star logo above its head. As we all know, you can find a wooden crab in the southern portion of Moisty Mire. I've added a map to display the location!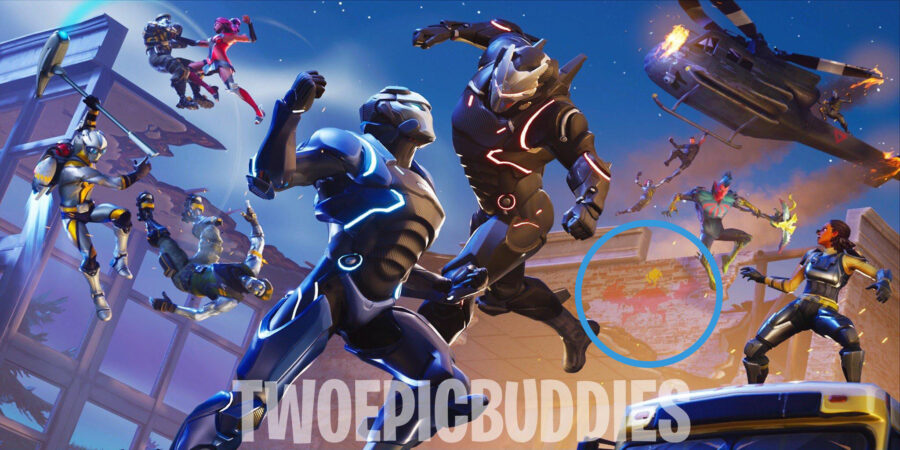 Thanks to the TwoEpicBuddies Twitter for revealing the loading screen!