If you've been visiting some of the new locations in Season 2 of Fortnite then you've no doubt come across some doors and chests that require an ID Scan. Well, if you want to unlock these you are going to have a couple options available to you. These doors will hide valuable loot behind them, so it's good to have an idea on how to get inside these rooms!
Opening Doors & Chests By ID Scanner
You will find many different doors that are locked and require you to Scan Yourself. These can be found in all of the new locations that have popped up in Chapter 2: Season 2. These locations are: The Shark, The Yacht, The Grotto, The Agency, and The Rig. Most of them are on the edges of the map, but you can get to The Agency in the middle of the map.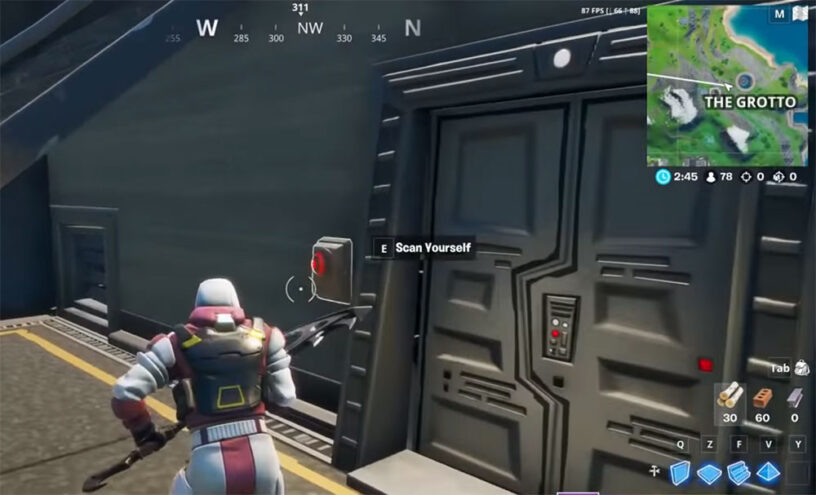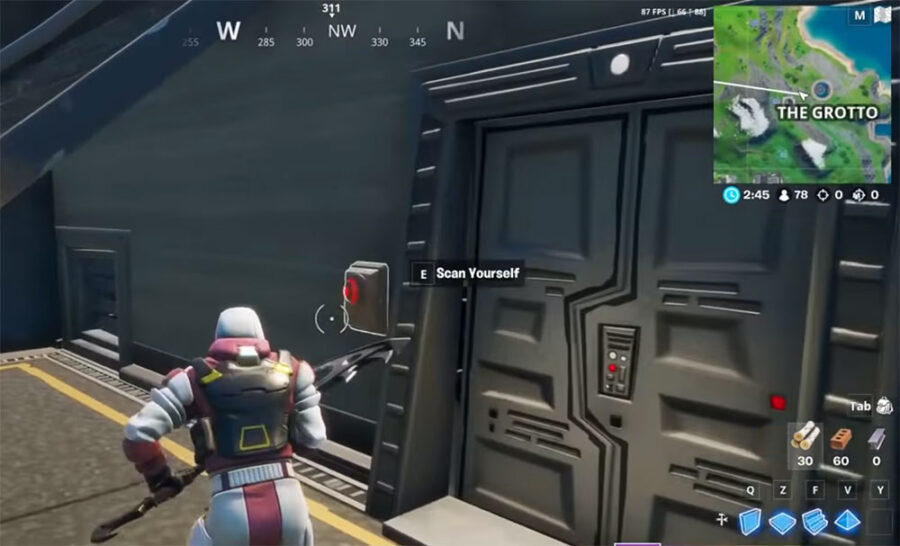 So, there's two way to open these. One is to disguise yourself as a Henchmen. To do this, you will need to find a Phone Booth. These can be found nearby all of the locations that have ID Scanner Doors. They are usually found outside of the location, so you can get a disguise and head into them. The bonus of this approach is that you won't be attacked by any of the Henchmen you encounter! Head to the door and scan yourself while in disguise and the door will open.
The second option is that you can knockdown one of the Henchmen that spawns at these locations. Once you've done so, pick them up and carry them to the scanner. You will get an option to scan the Henchmen! If you do so, the door will unlock and you will get credit towards the challenge requiring you to open these doors! You can also use this method to unlock the chests that require scanning.
For information on all current and future challenges, check out our Fortnite Chapter 2: Season 2 Challenges Guide!