If you're looking to do some fishing at some No Fishing Sign locations, then you've come to the right place! We've got a look at all of the spots you can go to complete this challenge that unlocks the Yellow Chic Style in the Overtime challenges for Chapter 2: Season 1.
The Yellow Chic Style Challenges have finally been unlocked, so you can go out and earn this set of styles. Unfortunately, it looks like Chapter 2: Season 1 has been extended again until February 20th, 2020. So, we will be waiting a little while longer for Chapter 2: Season 2 to be released.
No Fishing Sign Locations
This is a pretty easy one to complete because not only are all three signs in the same area, but there's a barrel of fishing rods right next to each of these. The location you want to go to is Slurpy Swamp, and you will find the signs to the north, west, and south portions of the area.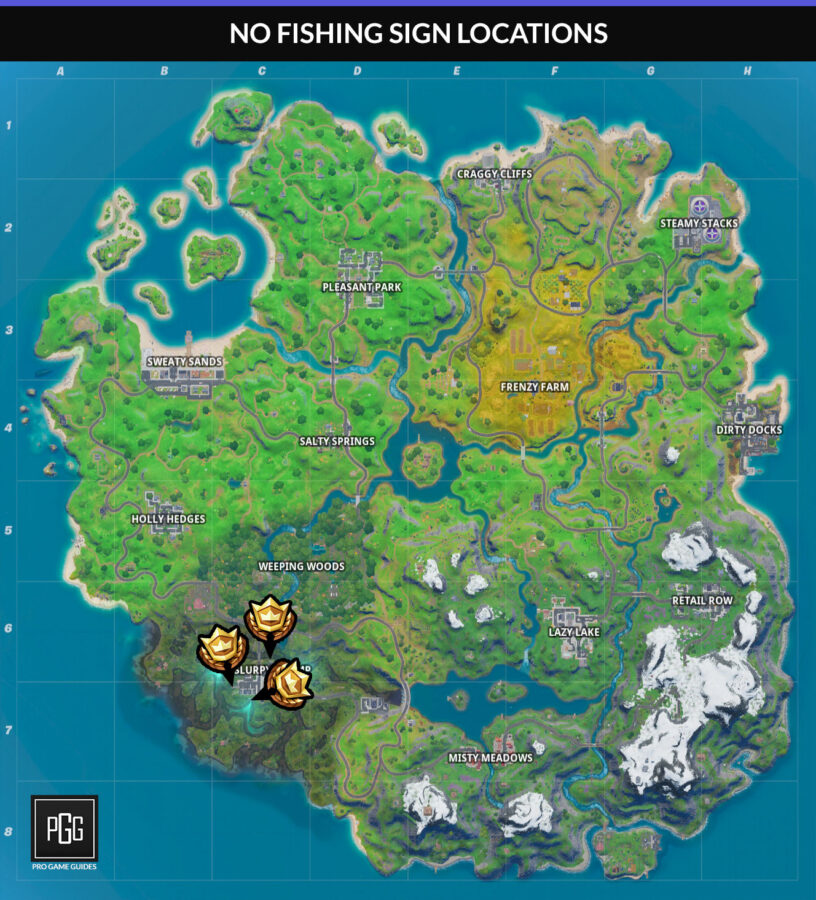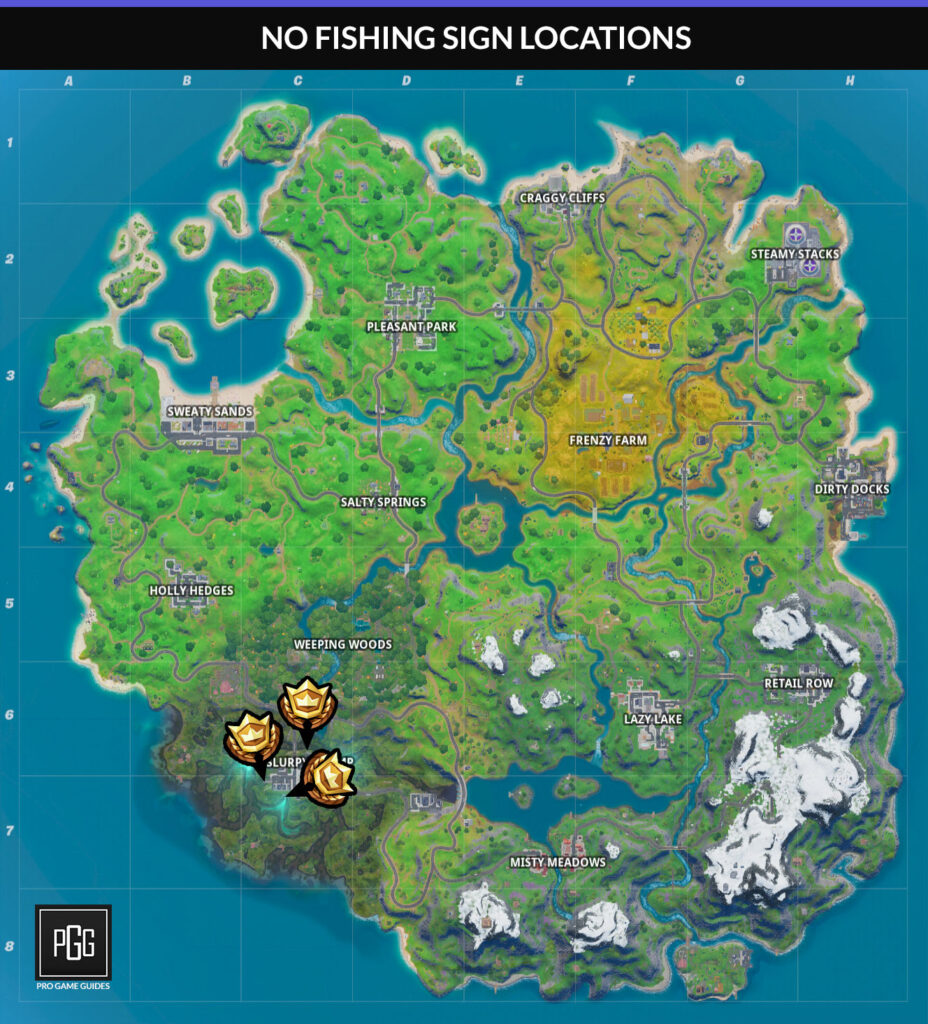 Northern Location
The northern location is kind of in the middle of the river, it's just to the right of the overpass/bridge.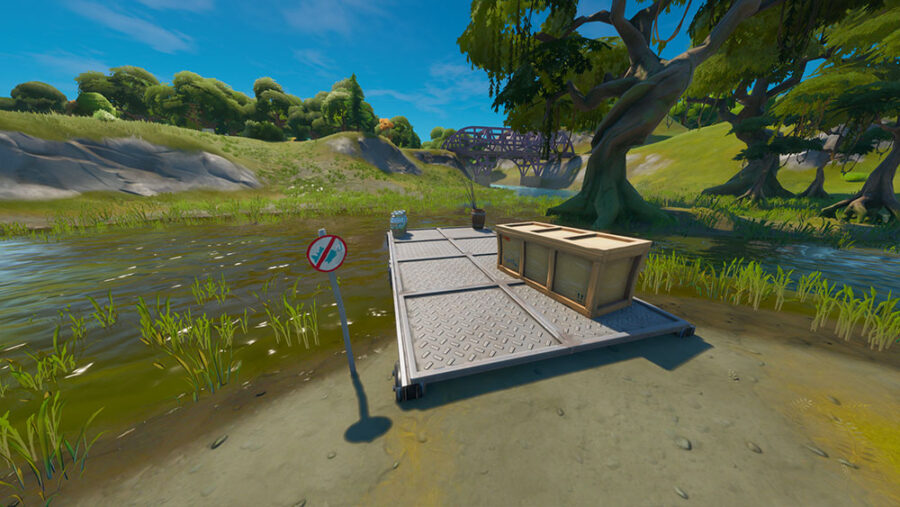 Western Location
The western location is not too far from the large pipe that is dumping a bunch of Slurp into the river.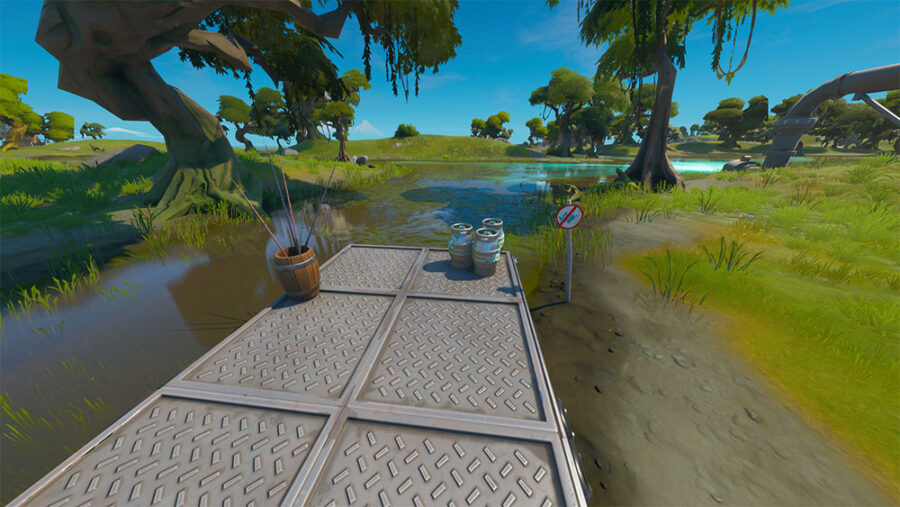 Southern Location
The Southern location is a bit higher up and is above the Slurp drainage pipe.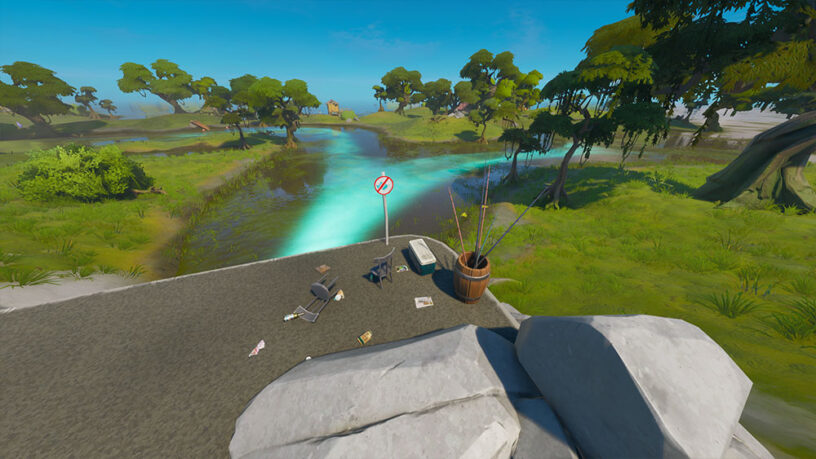 If you're having trouble locating these, check out the following video for more info: