Have you been playing Fortnite recently and thought that the game doesn't feel like it used to? That it feels slow and just something isn't right? Well, as of December 15th, Epic Games is launching a new performance mode, available to all PC users coming in the next game update.
This performance mode is completely optional and is selectable through the in-game settings menu. The trade-off is that the game will not look as appealing quality-wise; however, it will lighten the load on the GPU and CPU. The new setting is perfect for those playing on less powerful hardware who prefer to play the game at a smoother framerate. Performance mode will only work with Battle Royale and Creative mode at launch, as this update is in the alpha stages.
You can find performance mode in the Video Options and under Advanced Graphics. Look for a setting called Rendering Mode, and change this to Performance (Alpha).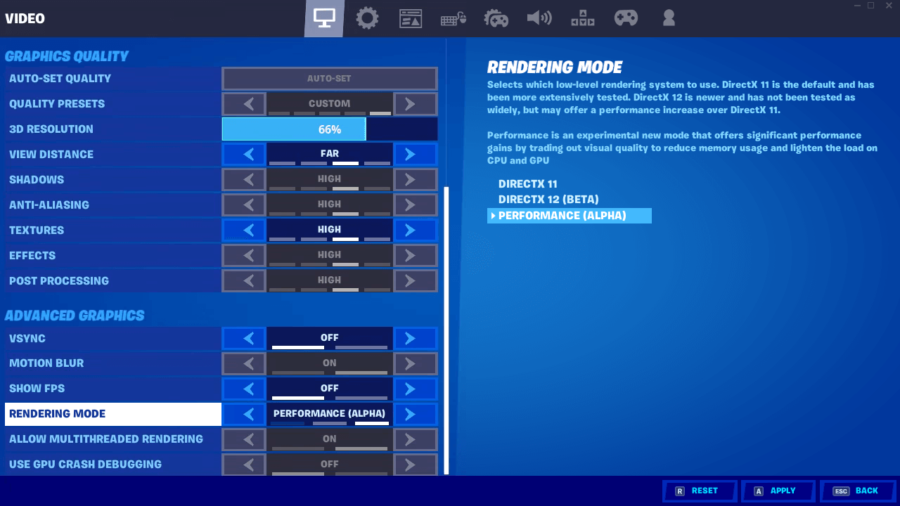 Along with this new mode comes high-resolution textures. This is also an optional feature, so if you do not have the required HDD space or will be using performance mode, we recommend opting out of using these new textures. Though for those with high-end rigs, if you want the came to look better than ever, the textures come at a 14.48Gb of space, a price worth paying.
To enable/disable the high-resolution files, follow these instructions.
Open up the Epic Games Launcher
Go to Library
Click on the three dots next to Fortnite, then click options.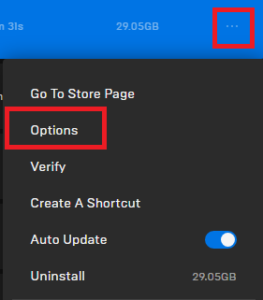 Then check or uncheck the checkbox next to 14.48GB. A check is the high-resolution textures will be downloaded. If it's unchecked, this means they won't download.
Then click Apply.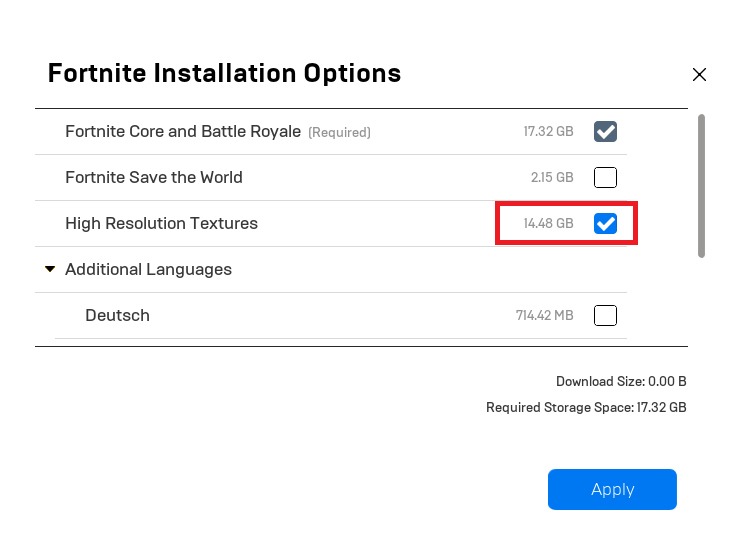 Below is a picture taken from the Epic Games website of two low-end laptops running Fortnite at 720p, and then compares how the game runs without performance mode and with it. Have a look at the results for yourself.

That is a pretty massive increase; we have to say. Remember, this performance mode is perfect for those who are struggling to run the game at high frames. If you already have a pretty hefty rig, you do not need to enable this new optional mode.