This guide features the exact location you need to go to complete Fortnites' Search between a rotary phone, a fork-knife, and a hilltop house full of Carbide and Omega posters challenge in Season 10/X's Blockbuster Mission. You will find a battle star at this location that you will need to collect.
These challenge are a throwback to Season 4 when you needed to complete challenges to unlock the Blockbuster skin that turned out to be The Visitor! That season revolved around movie making and superheroes colliding. It was also the introduction to the superhero hideout area that is south of Lonely Lodge, and the Evil Lair that still resides on the west side of the map near Snobby Shores!
You can find more information on the Blockbuster Mission here.
Rotary Phone, a Fork-Knife, and a Hilltop House Full of Carbide and Omega Posters Location
The fork-knife is obviously north west of Fatal Fields, the phone is located on a mountain in the snow biome to the west of Fatal, and the house with the posters is north west of Fatal. So, directly in the middle of that is kind of a barren area with trees.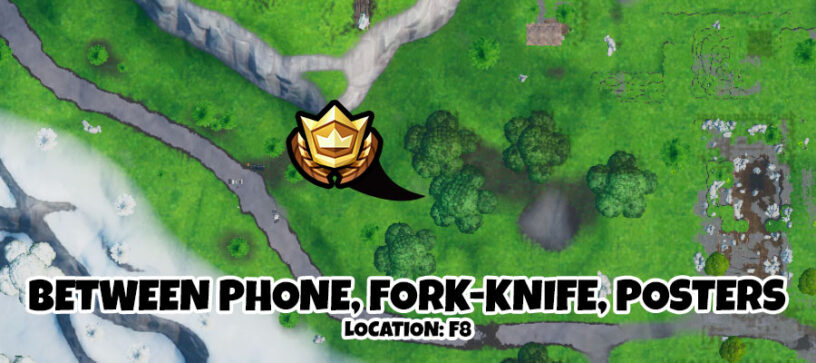 The exact location is a bit west of the trees and barren spot across from Fatal Fields.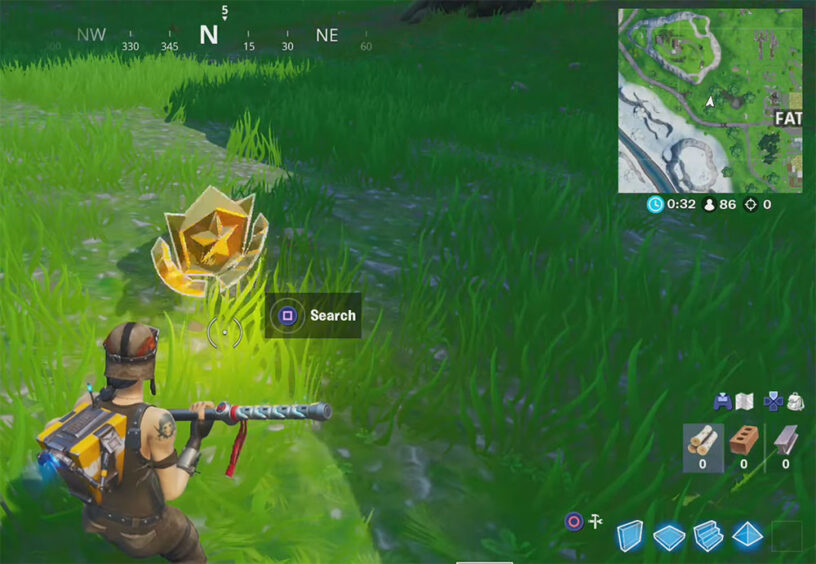 Video Location